There are a lot of documentation tools out there, but are they any good? Let's find out in our review of the best tools!
Collaborative writing is a necessity in every business and team environment. No matter your industry or role more often than not you likely find yourself creating, sharing and collaborating inside of documents. It's a structured way of sharing information and helps you get feedback and work together to get work done faster.
We believe great documentation tools help users:
Write collaboratively distraction-free
Has little to no learning curve
Provides a central hub for all your content
Helps you organize all of your files and data in one place
Speeds up your workflows
Improves business results
Provide around the clock access to information from across the world and much more…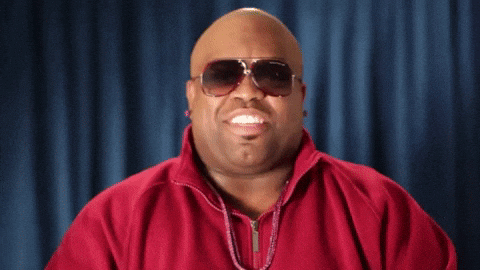 To save you some time and effort in doing the research on your own, we have curated a list of some of the best documentation tools based on the above criteria above. We hope you find the right collaborative writing tool that meets yours and your team's needs!
Best Documentation Tools For Collaborative Writing:
If you are looking for an advanced yet simple documentation tool, look no further!
Bit is a new-age cloud-based document collaboration tool that allows teams to create, store, share and track all of their documents easily. The core value proposition of Bit's editor is the ability to work collaboratively with your peers on structured information. You can invite your peers or fellow writers to the document to work together, gather feedback and make decisions. Your colleagues can collaborate in real-time, highlight changes, add comments, and can even chat with you, without leaving the document.
Bit's editor stands out when you're documents need to include various types of digital assets inside of your documents instead of just messy https:// URLs.  You can add rich embeds like YouTube videos, Google Spreadsheets, Twitter tweets and much more directly into your Bit document by simply adding a shareable web link.
Bit's smart, minimal editor is perfect for distraction-free writing. No more word-styled ribbon with distracting tabs and buttons. Just start typing on a blank canvas and you're good to go. If you need to format the text, just highlight the word, sentence or paragraph and you're presented with a hidden set of formatting tools! With the added Markdown support, Bit is a modern-day editor that makes writing fun and distraction-free! Oh, one last tip you're going to love the robust sharing abilities (tracking, lead capture, etc.) that we haven't seen anywhere else!
When we think of writing online, Microsoft Word is a tool that comes to mind. With the new Microsoft Office online, Microsoft aims to make the process of writing and creating documents, a collaborative experience and compete directly with the likes of Google Docs. It offers access to all your favorite Microsoft tools such as Word, Excel, Powerpoint Onenote, Sway, One Drive, etc. All you need is a web browser and a Microsoft account to access its productivity suite.
Microsoft Word online provides similar collaborative functionalities like Google Docs and Bit.ai, where you can co-author and co-edit word documents with your teammates simultaneously. Craft great-looking resumes, newsletters, and documents while inviting others to review. You can access free templates, formatting tools for APA, MLA, and Chicago style, and add functionality with free add-ins.

You can upload documents from your computer through OneDrive or can directly open your Word documents from your desktop or third-party file storage sites like Dropbox. The familiar interface and top ribbon editing options make Microsoft and Google Docs feel part of the same generation of document editors.
Zoho Writer is the document editing wing of Zoho and allows real-time collaboration. It makes document creation, storage, editing, sharing, and collaboration a breeze. Writer has a clean design and Microsoft Word like functionality. You can set permissions, password protect your files, or even set an expiration time after which, everyone loses access to the file or document similar to Bit.ai.  Zoho Docs also provides the ability to chat with collaborators in real-time to make document editing easier.
Zoho Writer has an interesting feature called the writing modes, which include- compose, review and distribute modes, all with different functionalities. The writer essentially accommodates itself to work for you, based on the phase of your document editing you are currently in.
Zoho Writer even allows you to publish a document by providing different types of distribution tools.
No list of collaborative writing and documentation tools is complete without including Google Docs. Google Docs has been one of the most popular cloud-based document editors over nearly the last two decades. Teams and users from all over the world use Google Docs to create content, collaborate with their team and get work done.
It was one of the first tools that brought real-time document collaboration to the masses. No matter where users are in the world, they can write, comment and edit content together. There's even a voice-to-text option using which you can dictate any document and Google will type it automatically. Although it doesn't always work as well as it should.
Google Doc's ribbon editor is similar to Microsoft Word. There are a plethora of options to choose from to spend time designing your documents. Google makes it easy to access, edit and share your documents, spreadsheets or presentations on the go using a smartphone or a tablet. If you need a basic collaborative writing tool, Google Docs just might be it. Here is an infographic for you!

Conclusion:
So there you have it; some of the best documentation tools for collaborative writing on the market today. A great collaborative writing tool can help you get work done faster, has a distraction-free editor, and has an amazing user interface to keep the process fun and exciting! These tools are the very best you cannot really go wrong with any of them; it just boils down to personal preference!
Further reads : 
Don't want to forget this information?
elink it for future reference!