Are you someone who frowns upon the mention of the term "growth hacking"? Do you think it's just another buzzword that will eventually die? Or do you think there's more to it? Let's uncover the mysteries behind growth hacking and find out once and for all whether it's worth mentioning at your next dinner party or business meeting!
What is Growth Hacking?
To understand growth hacking, let us take a step back and understand the word "hacker.
The term hacker refers to anyone with technical skills, but it also often references a person who uses his or her abilities to gain unauthorized access to systems or networks in order to commit crimes.
The word "hacking" often has a negative connotation associated with it.
However, it's an unfair description.
A hacker is someone who knows his way around a system and reaches the end goal using innovative tactics or strategies. They don't follow a set rules to solve a problem; rather they find a "shortcut" or a clever way around a problem. They focus on what needs to be done than on how it should get done.
A growth hacker works in the same way.
As the name suggests, a growth hacker has one job- to hack growth. He or she is responsible for growing the number of customers, users or increasing revenue- anything that results in the growth of the company.
A growth hacker uses innovative, often cost-effective tactics and strategies to help grow a company's user base.
Growth hacking has been made famous by startups, where rapid growth at an early stage is a necessity.
As Wikipedia puts it, Growth hacking is a process of rapid experimentation across marketing channels and product development to identify the most efficient ways to grow a business. Growth hacking refers to a set of both conventional and unconventional marketing experiments that lead to the growth of a business.
A short history lesson on Growth hacker: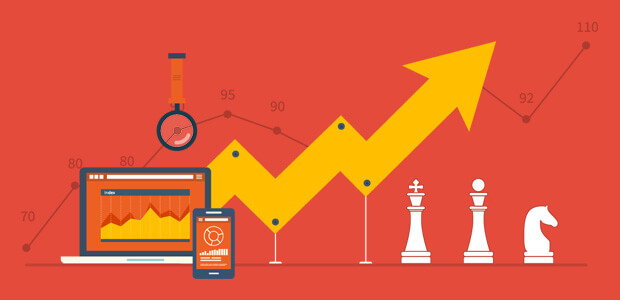 The term "growth hacker" was coined by serial entrepreneur and a growth hacker himself, Sean Ellis in 2010. Sean has worked on startups like Dropbox, LogMeIn, and Eventbrite and helped them skyrocket their growth.
Sean eventually became "the guy" startups went to when they needed to grow their user base. He would take equity and payment for his services and leave the startup after he had set up a sustainable growth model.
However, that's when the problem started. He started looking for people to take his position in the startups he worked at and often found resumes of marketers in his inbox.
Sean was not looking for a traditional marketer; he needed someone who would do anything to increase the growth of a startup. Someone who used unconventional tactics and strategies.They needed to have the ability to understand data and algorithms to sustain the growth of the startups he'd helped.
Sean knew that the kind of strategies he had developed did not conform to the usual playbook used by traditional marketers, and he if hired a marketer, he would not be a good fit for the startup.
This frustration led to him releasing a blog post named Find a Growth Hacker for Your Startup and created a new job role- one of a growth hacker.
Related : The Ultimate guide to growth hacking tips
How Growth Hacking Is Different From Marketing?
"A growth hacker is someone whose true north is growth."- Sean

"A growth hacker is someone who has thrown out the playbook of traditional marketing and replaced it with only what is testable, trackable, and scalable. Their tools are emails, PPC ads, blogs, and platform APIs instead of commercials, publicity, and money." – Ryan Holiday
A traditional marketer has many responsibilities:
Creating awareness and interest for a product or service
Deciding and allocating a marketing budget
Market research, analysis, and forecastin
Developing marketing strategies and plan
Management of marketing mix
Managing a marketing team
Achieve corporate objective
Manage outside vendors
Work in tandem with the sales department.

And much more!
On the other hand, a growth hacker has one role- to achieve GROWTH!
When you strip down all the above-mentioned responsibilities of a marketers and laser focus on acquiring new users, change occurs at a rapid pace.
Every decision a growth hacker takes is driven by a single objective- to achieve growth as quickly and inexpensively as possible.
Every strategy or tactic employed by a growth hacker is in hopes of growth. It involves idea generation, rapid execution, measuring results and then optimizing.
Although traditional marketers care about growth too, they have a broad scope. A plethora of responsibilities and constraints hamper their ability to deliver at a pace which a growth hacker can.
Growth hacking is a data-driven marketing approach. It makes use of modern-day software and tools to analyze different distribution channels and go all-in on those that perform best.
Growth hacking involves a lot of experimentation in marketing techniques- something traditional marketers can't do because of budget and time constraints.
Growth is one metric that can make or break a startup; growth hackers are significantly prevalent in the startup scene rather than in large, established organizations.
Startups, with limited budget and resources, need a way to rise above the noise and are somewhat forced to hack growth.
Read more : 21 Best Growth Hacking Tools For Success
Why do you need to do growth hacking?
What is considering a "hack" today will eventually become common practice in the future. If the most critical part of any organisation is growth, it makes total sense to break down silos between marketing and product development and get them to work together on a common goal.
Growth hacking is eventually going to make its way in large organizations where traditional marketing is still prevalent. There are many reasons for this:
1. New age of internet-based products
In this era of digitization, more and more internet based products are making waves in the market.
Traditional marketers were used to dealing with physical products like toothpaste, cars, and shampoo. Now Facebook is considered a product. The entire definition of a product has changed rapidly, and so are the channels of distributing these products.
Earlier, placing an ad in traditional media like TV, radio or newspaper was enough to get the word out.
This, however, doesn't hold true for the internet generation.
Since the products are digital, their distribution should be done on platforms where the audience is going to consume them.
Let us take an example of Dropbox, a pure internet product.
Sean Ellis helped the Dropbox team to grow using unconventional marketing tactics.
Dropbox in its early stage came up with an idea to generate more word-of-mouth marketing by offering free cloud storage space to anyone who also got their friends to sign up to the service. This simple and at the same time genius hack skyrocketed their growth.
Dropbox now has over 500 million users worldwide.
Anyone who understands internet products knows that they need different and radical thinking to make it go viral, quickly.
2. The world is changing rapidly
In a world where new technological advancements are made every day, speed and agility become key traits to success.
Growth hacking can provide tools and methodologies to quickly gain new users and increase revenue on a small budget. This allows businesses to keep pace with technological developments and not lag behind.
3. Data-driven approach
Growth hacking provides methodologies to intelligently make use of customer data and refine strategies to make sound decisions.
By only studying and analyzing historical data you can make better decisions in the future and avoid costly mistakes.
Growth hacking involves dealing with new age software and tools to analyze customer acquisition channels, exploit unchartered growth opportunities, study customer's browsing habits, make use of viral loops, APIs, experimentation, and automation to formulate growth strategies.
Related : Top 11 Email Automation Softwares Your Marketing Team Needs
4. Reveals new marketing opportunities:
Growth hacking involves a lot of testing and experimenting which can result in revealing unchartered marketing opportunities for your business. In a crowded digital space, finding new and relevant opportunities can significantly affect your growth.
Who needs to do growth hacking?
1.Startups:
Growing a startup can be both exciting and challenging.
With limited budgets and resources, growth hacking becomes a critical asset for startups to break-though.
"Growth hackers have a common attitude, internal investigation process, and mentality unique among technologists and marketers. This mindset of data, creativity, and curiosity allows a growth hacker to accomplish the feet of growing a user base into the millions." – Andrew Chen
Growth hacking forces out of the box thinking and goes beyond advertising dollars to find and grow the customer base. It has been practiced by all major digital disruptors- Airbnb, Facebook, Dropbox, and Twitter to name a few.
In a cut-throat startup environment, growth hacking could be your shield against corporate giants with big budgets and deep pockets.
2. Bloggers/Influencers/Freelancers
If you are a blogger, influencer or a freelancer, growth hacking is one skill that can separate you from the crowd and achieve success.
Taking some knowledge from Sean's blog, a common characteristic of a growth hacker seems to be an ability to take responsibility for growth and an entrepreneurial drive.
If you are a freelancer, blogger or digital influencer, you already have that entrepreneurial drive in you to go out there, run experiments, measure results, optimize and rinse repeat.
3. Brands:
There's nothing about growth hacking that cannot be applied in a large organizational setup. Big brands need to leverage the power of growth hacking and create separate job roles for people responsible for a single thing- growth.
In order to incorporate growth hacking in a corporate environment, brands need to:
Understand the difference between the VP of marketing and growth hackers.
Stop letting corporate objectives and agendas get in the way of experimenting, and A/B testing new techniques and hacks to increase brand awareness and customers.
Stop forcing traditional marketers the role of growth hackers.
If growth hacking can do wonders on a small budget for startups, imagine the potential it could reach if coupled with the big marketing dollars and resources.
How to do growth hacking?
If you want to learn growth hacking, follow these three steps:
Do
Measure
Refine
In a nutshell, these three steps are all there is to learn about growth hacking. The best way to learn growth hacking is by doing.
 A growth hacker needs to continually experiment with unconventional growth strategies, measure the effectiveness of those strategies and refine those strategies for an even better future result.
There are a few things to keep in mind that will help you deploy your growth hacking tactics:
1. Build something that people actually want
That is a pretty obvious one, but the one point people usually ignore or pretend to know about. You might think that people will love when your product or service when it comes out. But it's often not the case.
As soon as you have an idea, don't hide in your basement and come out when it's fully developed. Throw it out in the shade and get as much feedback as you can from the get-go.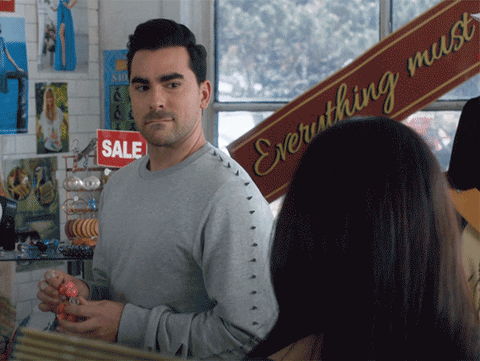 Talk to your friends, family, and relatives. Get their feedback on the product and ask them whether it's something they would pay for.
Once you get the green signal, don't wait up for your product to be perfect before you reveal it to the world.
Start getting feedback as soon as you are done with the first version and ask your customers whether they like where things are going. Involving customers in the product development phase is a good way to ensure their trust and support.
2. Optimize your website experience
When a customer decides to come to your homepage, he/she expects a user-friendly experience which is easy to navigate.
For starters, you can optimize your website speed for it to load faster. Even a 1-second delay in page response can result in a 7% reduction in conversions. In a world of constant notifications, nobody has time for a slow loading website.
Secondly, you must have a clean and intuitive landing page. Your homepage should include a small description of your value proposition and a clear call to action.
For inspiration, check out our homepage. It has a clear message and a call to action to make the customer journey as easy as possible.
3. Make use of Social Media and Viral Loops
Social media is an obvious channel to skyrocket your growth efforts and leverage word-of-mouth marketing.
Posting content around your product on social media and having it shared on a large scale is the key to growth hacking.
The steps that a user goes through between entering and inviting more users to the site is called a "viral loop." Each customer gets one (or more) more people to also become a customer.
This viral loop is responsible for rapid growth rate and is one of the prominent tactics in growth hacking.
To summarize what we have learned so far:
A growth hacker is a hybrid between a marketer and a coder who uses a data-driven approach to hack growth and bring revenue to the company at a fast pace.
Her strategies and tactics are driven by product but inspired by data.
He is laser-focused on gathering more customers for a business and is oblivious to traditional marketer's responsibilities.
She looks for new opportunities and avenues to gain customers and deploy non-traditional, innovative approaches to customer acquisition.
Growth hacking is not just a buzzword. It's a mindset.
Growing a business is a difficult task that requires an immense amount of time, resources and money. By leveraging the strategies and tactics of growth hacking, one can ensure fast-paced growth with a small budget, which is significantly important for early-stage startups and small businesses.
A growth hacker can be anyone– a marketer, a coder, a sales representative or anyone who has the mindset of a hustler and would do anything to achieve massive growth. Some common characteristics of a growth hacker include:
Laser focused on achieving growth

Innovative and creative thinking

Data and analytics competency

Problem solver

Obsessive with moving the needle

Constant Learner

Have the courage to experiment with unconventional techniques and tactics
At its heart, growth hacking involves testing and experimenting new ideas and strategies, executing them quickly, and measuring the result.
Next time you want to escalate your growth, ask for growth hackers, not marketers.
What are your thoughts on growth hacking? Do you still think it is same as marketing? Or do you think it's an interesting approach to pursue? Let's have a conversation in the comment section below.
Further reads:
Don't want to forget this information?