Have you ever tried sending a URL to your colleague or post it on a website and were frustrated by how long the link was? Absurdly long URLs are a nightmare for every internet user– they appear to be outdated, unappealing and confusing.
A URL that spreads into multiple lines reflects spam or lack of authority. Struggling to convince people to click on a lengthy, jumbled URL is as bad as asking people to adopt a chimpanzee *adorable but deadly*!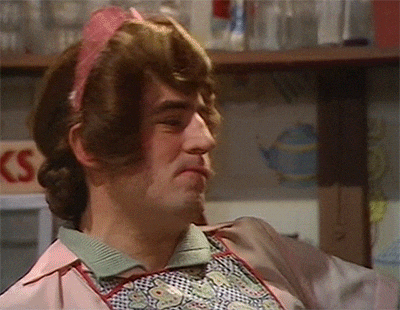 This means if your audience sees a long URL they consider it to be junk they will likely digitally slam the door in your face – scroll past it, especially on social media!
Well, thanks to URL shorteners, this situation can be avoided!
But, What Are URL Shorteners?
Anyone who uses the internet is most likely familiar with what a URL is. However, did you know that a URL stands for uniform resource locator? It is a website address or location you type into your web browser to access a particular web page.
Most users prefer seeing short, neat and sweet URLs (instead of spammy-looking types). That's when a URL shortener comes to the rescue!
It is an easy tool or application that takes a long URL or link and changes it into a short one of about 10 to 20 characters that can be easily managed and remembered. URL shorteners are also referred to as a URL condenser, link compressor, and more.
There are a ton of great URL shorteners that overlap across multiple features. So, choosing the best URL shortener might seem a little overwhelming at first to figure out which one is the best.
Before we dive into the list, first go over some important reasons why you should use a URL shortener.
Read more: How To Generate A URL Preview Within Your Document
Important Benefits of Using a URL Shortener
Although URL shorteners are meant to compress links, they have some additional benefits as well that you might not be aware off, like-

Custom URL Shortener Helps You with Branding Your Links
One of the most important metrics for a business is brand awareness and URLs get special attention for your brand across different platforms where you're sharing information.
That means you're going to want to grab every possible chance to put your brand in front of as many eyes as possible—including on your URL or short links for promotion.
Thus, some of the best URL shorteners allow you to customize your links when converting them into the shorter version. You can personalize these URLs with your company name. This can help you nicely market your business and increase brand awareness.
URL Shorteners Allow You to Track Performance
Yep, that's right! Many URL shorteners let you track each of your link's performance and analytics. This is a very important feature for any business, especially during their marketing campaigns. Tracking link performance helps marketers understand which pieces of content perform the best on which platform.
If you plan to ensure the success of your future marketing efforts, as well as calculate the campaign's ROI, you need to know how well the URL performed.
When you integrate the best URL shortener with other analytics tools like Google Analytics, you're going to be ready for marketing success.
Url Shorteners Helps Save You from Strict Character Limits on Social Media
Is there anything more annoying than drafting an awesome social media post—only to find that you've gone past the character limit by a few letters? Yikes, the annoyance!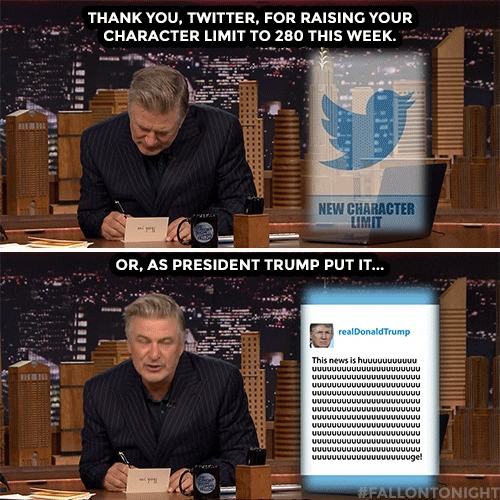 Well, each social media channel limits the number of characters you can add to your posts or biofield. Twitter and LinkedIn are the most restrictive with 280 and 600 characters, respectively.
Therefore, if you need to fit in a link or a hashtag in your posts, URL shorteners can help you stay within the character limit and save space.
Now that you can see how helpful URL shorteners can be, how do you choose which is the best URL shortener tool for you? Here's a list of the best URL shorteners with their functionalities that will help you find the perfect fit.
Read more: 15 Best Social Media Analytics Tools
Best URL shorteners to make your life a breeze!
Bit.ly is one of the best URL shortener tools. It lets you compress any URL or link in no time with a robust dashboard to make the tools more easy to use. Since this service has been in the market for many years, it is trusted by major brands like McDonald's and Dunkin' Donuts.
Features:
It lets you know the number of clicks that happened on the URL.
Provides the data of referral sites for the URL when it's been shared on multiple stages.
It generates safe links encrypted with HTTPS to avoid third-party tampering.
Bit.ly account offers a free plan up to 500 branded links, 10,000 unbranded links, and analytics from your top referrers, which is perfect for small businesses. You can even share unique URLs via SMS to create more authority.
Developed by Hootsuite, Ow.ly enables you to shorten links and track the traffic that comes from those links. It's more than just a URL shortener – it is used to measure your social ROI (return of investment) as well.
Features:
As a part of Hootsuite, it allows you to add your shortened URLs directly to your social media posts.
Ow.ly lets you share files, images, and videos in various types of formats.
Keeps track of all shortened links & how the links are performing.
Ow.ly is a free-to-use online tool, but you need to have a Hootsuite account in order to use it. Paid plans of Hootsuite start at $29 per month and include all the tools they offer.
The complete brand URL management solution.
Rebrand.ly is a great URL shortener for those who love to maintain their brand awareness game. With this tool, you can connect to your domain name, and can generate branded links. It allows you to create links in the form of BRAND.LINK/KEYWORD.
Features:
Created URLs can be shared on any social media platforms including Facebook, Twitter, LinkedIn, and Instagram.
Rebrand.ly provides detailed click analytics to help you measure which marketing efforts are offering you the best value.
It lets you edit the URLs that are already created and shared.
The free plan of Rebrand.ly allows you to create up to 500 branded link and let you add five custom domain name and the premium subscription plan start at $29 per month and include up to 25,000 clicks tracked per month, 5,000 branded URLs, and five custom domains.
Read more: Top 7 Blog Name Generators To Get More Attention
Taking a spot on this list of best URL shorteners, TinyURL is an amazing software build in the form of a website. The service they offer is completely free and anonymous to use. You can shorten not only your links but can even customize them using this tool. It can be added to your browser's toolbar for quick access and URL generation.
Features:
You can build links that can work for all pages of your website, i.e. you can redirect the visitor anywhere within the site.
You can include your branding – TinyURL lets you customize the end characters and numbers of a link.
The links generated by this tool never expires, so you don't have to worry about any broken links.
This is an easy-to-use and completely free platform. Yes, you read it right "Free" from top to bottom because it's a web-based tool and has no premium plans to offer.
Bl.ink is another awesome URL shortener tool in the list that allows you not only to compress long URLs but also track the traffic coming through those links. It displays the top links that are trending and general stats. Its detailed insights allow you to sort the link traffic by location, time of the day and device.
Features:
Bl.ink allows you to add notes so important information is always attached to the links you create.
You can customize the domain name.
Pay only for the features you want and use. Later, you can add extra features based on your requirements as your business expands.
Bl.ink has a free plan up to 1,000 links and the premium plan starting at $12 per month, that comes with 10,000 URLs, 7500 clicks-per-link, unlimited custom domains and three users to an account.
Finally…
While some URL shorteners simply compress links, many others are packed with numerous additional features like branding, analytics, and tracking as discussed earlier! It's up to you to make a choice and pick one based on your needs!
These best URL shortener will ensure that your users feel more comfortable clicking the URL. Sometimes links seem like spam, but with shorteners, your users will get familiar with your brand. With shortened links, you might even get more clicks on your URL.
Did we miss your favorite URL shortener tool? Provide your suggestion in the comments section below or tweet us at @elink_io
Further reads:
Don't want to forget this information?
Pin it for future reference!