The beginning of blogging is the period in which authors are most excited. They put a lot of time and effort into starting their blog, so in some ways, they believe that a major part of the work is done and the time has come for the big things. However, it's not enough to just start a blog so that visits start to grow and to be adored by all.
There are plenty of authors who, after only a few months of blogging, have become completely demoralized by the results their blog has made to that point. Regardless of the niche, they have chosen, the common mistakes and omissions that we want to talk about in this article could easily be spotted with everyone.
1. Not Having Clearly Defined Goals
It's easy to lose focus while blogging. There's no one monitoring you and checking up on you while you work, so being free from the pressure, we rush from one task that we set ourselves to another.
Before you begin, you need to define 1 – 2 tasks that you'll fully commit to. When you're satisfied with your job, move on to the next tasks. You have to be patient. Blogging doesn't produce instant results, but if you work diligently and provide quality content to your readers, good results won't skip you.
We know how difficult it is to withhold the beginner's enthusiasm, but those who set themselves many tasks at once (increasing the number of followers on social networks, increasing the audience and blog traffic, publishing an e-book, monetizing a blog, etc.) in the end do nothing right. If your focus is on too many things, you won't be able to see the oversights you make in each one.
2. Desire to Monetize Blog Too Early
What goals do you need to set yourself first? The ones that have nothing to do with monetizing your blog. Disappointed, right?
The following shortcomings are common with most bloggers:
Have no audience;
Don't have a mailing list;
Have no traffic to their blog.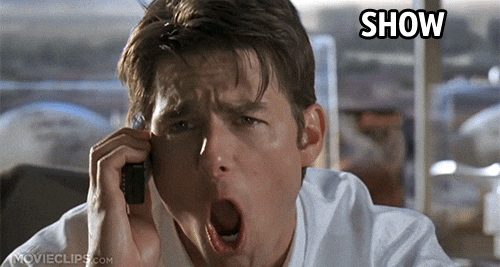 Bloggers who bump into the above shortcomings try to make money by selling some of their products or inserting a lot of promo links. In the end, they will definitely be disappointed. But, what made them believe they will make money in the first place? Who'll pay them, who'll click on one of those links?
Before deciding to monetize your blog, you should have the following:
The audience;
Mailing list;
Good traffic.
3. Non-Strategically Distributed Subscription Forms
Like we said a while ago, most bloggers put a subscription form on the sidebar and no longer think if that's enough and can they do something better to increase the mailing list? Each of your pages should have 3 – 5 different subscription forms, strategically and smartly spread across multiple locations.
This is where you can place your subscription forms:

In the main menu (navigation)
Page header
Sidebar
Footer
Popup
At the end of each article
Within the article itself, if it's meaningful to the content.
Additional tips: First tip – In case you have chosen hosting for your blog that's not quality, distributing subscription forms properly will be in vain as no one would be able to read them due to the crashing of your blog.
Given that most of the blogs are created on the WordPress platform due to its features that make setting a blog easily on this open-source CMS, MySQL hosting appears as the highly recommended hosting option. Some MySQL hosts are affordable but neglect performance.
That's why there are tests of those services whose results and observations are published online to help users choose the best one. The second tip – Search Google Analytics for your most read posts and insert additional subscription forms into them. Getting more subscribers to your WordPress blog is always important, probably of utmost importance.
Read more: Top 7 Blog Name Generators to Get More Attention
4. Building Community in the Wrong Places
One of the biggest mistakes bloggers make is that they build their community on social networks. There are bloggers who have paid hundreds of euros to social media promotion agencies and their businesses haven't yet "exploded" as promised. Don't get it wrong, social networks are a great tool for promotion, but not as a major place to gather your audience.
People have been working for months to increase the number of followers on social networks: investing time, money, and their best deals in campaigns. However, you should be aware that your followers and your social media account aren't owned by you, but by the owners of those social networks.
It has already happened that some social media changes overnight the algorithm by which it works and problems arise. It can also happen that you lose your account and followers overnight.
For instance, Facebook decided to push out the organic reach of posts for its pages to 1-2% in mid-2016, meaning that a post of a page with 20,000 followers will be seen by about 200 people, making the pages almost invisible to anyone who isn't ready to pay.
An additional question is how many of that 1-2 % will be in the mood to click on your link at the time they see it? Instead of social networks, focus on the mailing list.
5. Ignoring the Importance of the Mailing List
It's absolutely essential that you understand the following: The mailing list is essential for anyone who wants to monetize their blog and is also the only true follower's list that you own. Statistics persistently show that a link on social networks is opened by 2 – 3% of followers, while 30-40% of subscribers open the mail.
You should also know that members of your mailing list are more interested in everything you offer on your blog than followers on social networks – they are your potential customers. Don't you think it's worth the effort to increase your mailing list now?
6. Not Giving Readers Good Enough Reason to Provide You With Email
What mistakes blog owners most often make when it comes to increasing their mailing list? They set up signup for a free newsletter on the sidebar and get a few new subscribers each month.
If you're absolutely sure you've provided quality content to your readers and your mailing list is still growing slowly – change your strategy. Forget about the old signup system for a free email newsletter. It has become endlessly boring to people.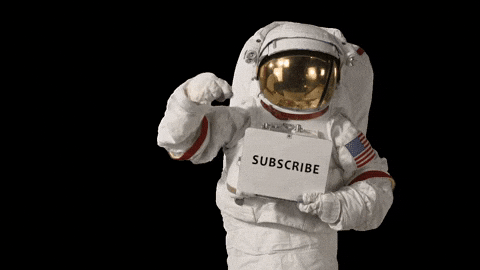 This is the logic of people: Why should I leave my email when I can come here again and read the same thing, my mailbox is jammed anyway? Later, they mostly forget about you and your blog because they are overwhelmed with information that everyone's bombarding with on a daily basis, and there are few who'll truly return.
Give your readers exclusive content, something they won't have access to the next time they come to your blog.
What can you offer your readers in exchange for email?
An e-book that solves some of your audience's problems;
Scheduler or schedule;
Free online course;
Business advice;
Gift voucher;
Discount on some of your products/services.
7. Not Optimizing Content for Search Engines
Imagine your blog disappearing from the search engine results list and your audience can't find you through organic search unless they know the full address of your website. This is exactly what happens when you don't optimize your content for search engines.
Once you understand what SEO is and when you learn to optimize your content for search engines, your website traffic will increase dramatically and you'll have more time to achieve other goals.
A brief conclusion: Some of the above-mentioned mistakes have been made by some of the most popular bloggers today. You can avoid them by learning from others' mistakes. Whether you're just starting out or have just realized that you've made many mistakes, it's important to know that every mistake can be corrected.
Further reads: