If you are looking for a wide range of visually appealing and responsive curated newsletter template designs, you have come to the right place. Let's dive into why you should ditch your boring newsletter design and switch to beautiful looking templates that will allow you to retain existing subscribers and gain new ones! If you are reading this blog post, you already know the importance of curated email newsletters in building a relationship with your customers and subscribers.
However, having a newsletter and having a successful newsletter that your subscribers enjoy and eagerly wait for are two different things.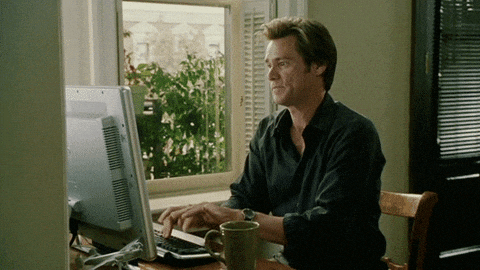 IT'S AN UPHILL BATTLE
Did you know that 83% of B2B marketers use email newsletters for content marketing? It's not really a surprise as the majority of marketers want to leverage the astounding ROI that email provides ($43 for every $1 spent!). However, in this digital age where people are bombarded with marketing messages 24×7, making sure your well-crafted newsletter gets the attention it deserves is an uphill battle.
MAKE YOUR NEWSLETTER STAND OUT!
An average person receives 121 emails per day! With so many brands trying to get their message across, you really don't have much time to capture your audience's attention.
The best way to capture the attention of those always wandering eyeballs is design. And the stats are there to prove it, as according to Adobe, two-thirds of people would rather read something beautifully designed than something plain.
No matter how well-written, or extensively curated your content is, if your newsletter looks bad, it won't take much longer for your subscribers to press that back button.
Related Article: 30 Awesome Curated Newsletter Ideas
CURATED NEWSLETTER TEMPLATE OF THE FUTURE!
Making a visually appealing newsletter that is
Responsive (looks good on all devices)
Takes less time to create
Stands out from anything else on the market…
Works with every major email client
is a rare combination, but one that we have figured out! Brace yourself for the best newsletter templates on the market that will make your newsletter pop out from the crowd
elink.io is a content marketing and content curation tool that allows anyone to send beautifully looking and responsive newsletters in minutes!
elink.io works by letting users choose a newsletter template and simply add the links to the content (blog posts, videos, documents, etc.) they want to share as a newsletter!
elink automatically converts those web links into visual blocks with a picture, title, and a short description. You can add a header, some intro text, your company logo and/or tagline and hit submit. It's that easy!
With a total of 21 mobile-responsive and aesthetically pleasing newsletter templates, you will never run out ideas on how to make your newsletter stand out and test different designs to figure out which template your audience prefers the most.  
Let's explore each of these 21 newsletter templates and help you choose the one that fits your design needs!
1) Legian: The very first curated newsletter template is called "Legian". This simplistic template is the most widely used, thanks to its 2-column design which allows you to display more at once. The headings and text of each link are aligned to the left, adding to the simplistic approach.

2) Semniyak: The "Semniyak" curated newsletter template has the headings and description of each link in the center. The "view more" button also adds a nice touch to the aesthetics of the template.
3)Phi Phi: The "Phi Phi" curated newsletter template allows you to showcase the most important content of your newsletter in the first giant visual block. Catch the attention of your readers by putting your best content up front.

4) Phi Phi-X: The "Phi Phi-X" curated newsletter template is a modification of Phi Phi template. It segregates each content piece in blocks with minimal outlines, giving the template an aesthetically pleasing look.

5) Kuta: The "Kuta" curated newsletter template allows you to have your newsletter content displayed in list form. The smaller blocks allow you to add more content links without making your newsletter look too cramped.

6) Samui: The "Samui" curated newsletter template is an amalgam of Kuta and Phi Phi 1. It allows you to showcase the most important content of your newsletter in the first giant visual block and the rest of the content in list form.

7) Samui-X: The "Samui-X" curated newsletter template allows you to showcase your newsletter content in list form. However, the visual blocks are larger in size than in the "Kuta" template. It also removes the description part of each link you add to the template to give it a clean and minimal look.

8) Nova: The "Nova" curated newsletter template removes any text from your newsletter content and only focusses on the image. Perfect for artists, or illustrators.

9) Tao: The "Tao" curated newsletter template is for those who are fans of "Samui" template as this one too allows you to display your best content in a way that catches your reader's attention. The titles and description of each link is aligned to the center which gives the template a nice, clean look.

10) Tao-X: If you are not a fan of the big visual block in the "Tao" template, the "Tao-X" curated newsletter template is the one you should go for. It gets rid of the first visual block while maintaining the nice and clean look of Tao.

11) Amaya: For all the visual geeks out there, the "Amaya" curated newsletter template is a template made in heaven! The large visual blocks allow you to display your content in its full glory and take pride in your high definition images.

12) Arie: If you put out a lot of content in your newsletter, the "Arie" curated newsletter template would be a good way to go. The 3-grid structure of the template allows you to have as many content links in the newsletter as you want without making your newsletter look bloated with a never ending scroll

13) Phuket: The "Phuket" curated newsletter template puts emphasis on the headlines and the source of each of your content piece by highlighting them in color. You can change this default blue color to any color of your choice.

14) Phuket-X: The "Phuket-X" curated newsletter template takes care of 'list lovers' by organizing your newsletter content in list form. It keeps the best features of Phuket, including the separation of links by highlighting the content source in color.

15) Krabi: The "Krabi" curated newsletter template is for people who want to stand out from the crowd and give their newsletter a new twist. Krabi is perfect for those who want to share a lot but at the same time, want to display their best piece upfront so that it doesn't get lost in the crowd.

16) Krabi-X: The "Krabi-X" curated newsletter template removes the big block from Krabi while keeping the 3 grid structure to showcase more content at once.

17) Chang: Not a big fan of visuals? The "Chang" curated newsletter template is perfect for you as it only focuses on the content of your links while removing all "distractions"

18) Ziro: The "Ziro" curated newsletter template is for those who want a modern twist to their content and want content to be displayed in a two-grid structure for maximum impact.

19) Tuli: Speaking of modern, the "Tuli" curated newsletter template adds a zoom effect to your content, making it that much more appealing and fun to play around with!

20) Ganyo: If you want to keep the zoom effect of the Tuli template but have a lot of content to show, "Ganyo" curated newsletter template might be the one for you.

21) Gamiri: Want to really focus on individual content pieces? Use the "Gamiri" curated newsletter template and show off your content pieces in grandeur!

PS: You can change the theme's "link colour" of any of the above 21 templates to any color of your choice depending upon your brand or personal preference!
The curated newsletter templates allow you to focus on creating awesome content for your newsletter without worrying about design ever again. Take your newsletter game up a notch with elink.io!
Now save and organise links with smart search to create beautiful Newsletter & webpages!
Which one is these curated newsletter template is your favourite? Comment below and let us know!
Further reads: 
Don't want to forget this information?
Pin it for future reference!