Globalization has influenced not only the flow of consumer items but also how firms operate and communicate with partners and workers. For today's firms, global marketing is critical.
While once upon a time it was nearly impossible to market on a global scale, that's not the case now. Thanks to the internet, it has become possible for anyone to create an online business presence and market globally.
With a good budget and the right marketing creativity, literally any company in the world, regardless of its size, can launch global marketing campaigns and attract more customers.
There's no doubt that global marketing is the way to go! But if you are lurking around to figure out the nuts and bolts about global marketing, then this is the right place for it!
In this blog, we shall be talking about what global marketing is, why it is important, and the strategies you must follow, along with some real-life examples!
Ready to get started? Let's go!
What is Global Marketing? (Definition)
Global marketing is a process that involves marketing on a large scale, across different countries in order to find a wider audience for a product or a service. It includes planning, producing, placing, and promoting business products or services at a global level.
In global marketing, companies use tactics that are personalized for the target population by taking advantage of the differences that exist.
In essence, it's all about adjusting the marketing strategies of your company to adapt to the conditions of other countries. It's marketing on a worldwide scale!
Global marketing strategies are adopted by companies in order to expand their business all over the world as efficiently as possible. Some methods used for global marketing are:
Checking whether the product is marketable in all worldwide regions or whether it needs to be tweaked to fit local customs.
Whether prices need to be adjusted to counter already existing competition in the overseas market
Placing and figuring out what criteria overseas customers use to choose and purchase products
Promoting to ensure that the company's message is simple to comprehend across cultures and that there aren't any misconceptions due to differences in language or culture
Now that we have learned a bit about what global marketing is, let's go over some of the benefits of global marketing!
Benefits of Global Marketing
Global Marketing paves way for businesses to expand in order to garner more income. But there are some other benefits that make it more appealing:
1. Worldwide Reach
Most global companies today have been able to reach the rest of the globe thanks to the internet. Easy access to information on services and products help with the development of a brand image among consumers all over the world. With the help of social media and internet networking, global marketing also helps level the field for small businesses to expand their services abroad.

2. Cost Savings
To save costs, global brands increase their capacity to make similar products and packaging in large batches and use consistent promotions all over the world. Using standardized logistics and a single marketing program helps save money significantly. In short, we can say that global marketing ensures lower expenditure.
3. Brand Reliability and Status
The prestige and respect of a brand raise its credibility significantly. Global brands are often perceived to have high quality and are more consistent in quality than local companies. With global marketing, you get to use varied and diversified experiences based on regional differences. This allows businesses to learn and work on delivering better quality products and services.
In short, global marketing simply provides businesses with new options to generate new revenue streams, improve brand recognition and reputation, maintain a global presence, and allow businesses to learn more about their goods in order to improve service quality.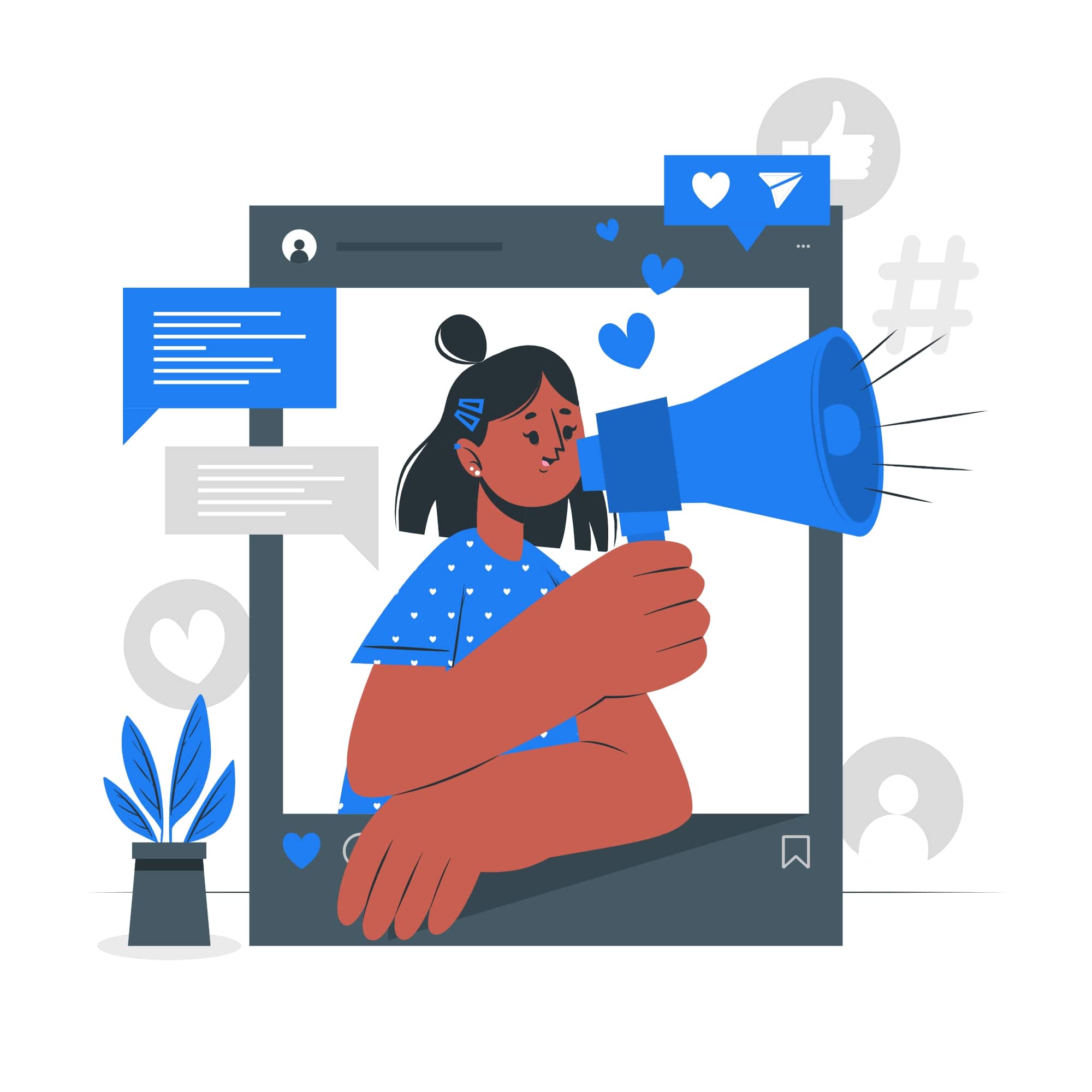 Now that we know the importance of global marketing, let's take a look at some of the strategies and practices that you can follow!
Strategies for a Successful Global Marketing
1. Know the Market
Every country and region has its own set of rules, cultures, politics, customs, values, etc. that they follow and it heavily influences the consumers' purchases. So the first thing you need to do to delve into global marketing is to know and understand the market you intend to penetrate.
This will require you to do extensive research on a global level by finding out what consumers want, their cultural, social, or legal preferences, their preferred channel of communication, the prices they prefer, and so on and so forth.
2. Assemble a Team
Having done the proper research about your target region and audience that best suit your product and company, the next step is to assemble the talent and team you need to execute your marketing strategy.
For this, it is best to hire people from the local regions who have knowledge and experience in living or working in your target area. Local marketers or marketing agencies help understand the demographic better and make the most of the information available.
Not only is it important to be aware of linguistic and cultural barriers, as well as to tailor messages to each market, but it is also crucial to be aware of all cultural allusions and significant holidays and events. A local marketer can help make the experience more individualized.
3. Make a Marketing Strategy and Adapt
Just because a marketing plan worked in a company's home nation doesn't mean it would work in another country with distinct values, culture, and politics. It takes more than changing the language to become successful on a global scale. The worldwide marketing strategy must align with the local marketing activities.
With the rise and expansion of the internet, brands themselves have evolved into a cultural aspect. It is becoming increasingly common in today's world for the brand you endorse to represent your culture.
So when a brand is recognized within the home country, it eventually gets publicity in other countries. People from other countries then find themselves eager to test out its products and develop an interest to buy. This increases demand.
You can do this by investigating a company's goals and benchmarks and the needs and wants of an area within the global market, then develop a marketing strategy based on the information gathered. Then you can adopt methods like partnering with a local brand, media planning, creative undertaking, hoardings, and other mass publicity campaigns in a way that is localized and relevant to the specific market. This will help build an ideal image and name.
4. Personalize Your Approach
When advertising a product or service to a foreign audience, it is necessary to adhere to linguistic variances, cultural traditions, and observances. Observing and learning about the target audience's origins is a key to personalization.
Businesses may establish stronger marketing campaigns that reach their target audiences by using technologies like Google Analytics and Shopify to pinpoint customers in a particular area.
Identify the needs of that specific region to sell your product or service and personalize or localize your approach for that particular environment. Make sure to adapt your approach to your audience for a customized experience for them. Make use of your local teams, existing secondary data, and your extensive research to further push the personalization.
Some strategies for personalization of marketing include understanding the cultural milieu, multi-site operations of production, marketing and logistics, global campaigns by global marketing companies, and promotional events.
5. Ensure Brand Relatability
A firm must ensure that everything they employ, from the company name to the logo, is distinct from other businesses in the region – they have to make sure that their branding is readily translated into another language and is well-known.
Only when people relate to the branding will there be increased demand. A company can customize its message based on the recipient's location.
Distinct individuals have different interests and requirements, which is especially true for those who reside in different nations. A company must ensure that its marketing communicates to its clients, whether domestic or international.
6. Utilize Appropriate Technology and Applications
Social media is elementary when it makes up the core of global marketing. Based on the most popular social media sites in a foreign nation, a company's worldwide marketing plan must be built around its usage of that platform to reach its target audience.
For instance, Twitter can be used in terms of short text-based advertisements or distributing marketing news whereas photo-based apps such as Facebook and Instagram are the right medium for campaigns using promotional pictures and videos.
7. Get the Required Permissions
Obtaining approvals and permissions from local governing bodies is critical, since failure to do so may result in problems with authorities, leading to a permanent prohibition of items. The law of the land always takes precedence over corporate policy.
It is also necessary that there be contract documentation when it comes to international trade to set it apart from local trade. To get the products approved for national markets all over the world, appropriate officials in the countries in question need to be contacted.
8. Review, Track, Tweak, and Improve
A marketing strategy doesn't just come to an end once you implement it. There needs to be constant reviewing to keep track of the marketing analytics and the changes in the global context so that you can tweak and improve your approach accordingly. This will ensure that you are always up to date with changing environment and get the best results all the time.
Now that you are aware of some of the commonly follows global marketing strategies and practices, let's go over some of the real-life examples of how many companies have used those strategies for boosting their business.
Global Marketing Examples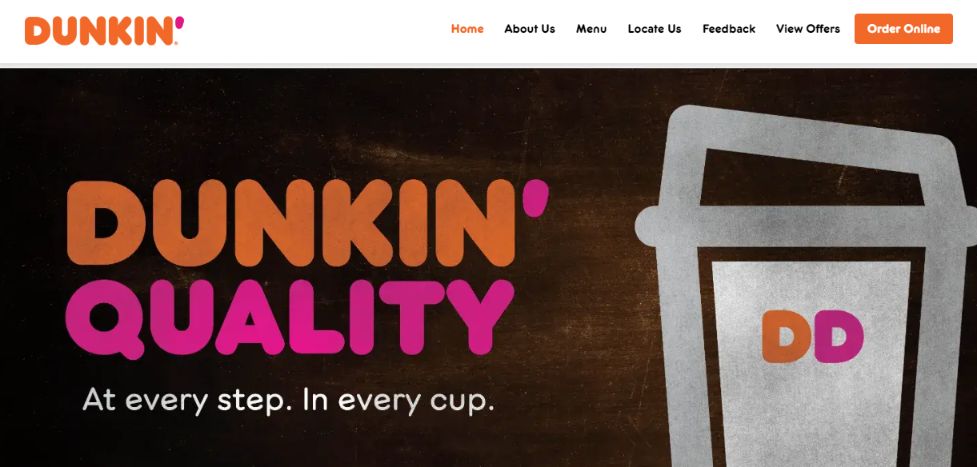 Dunkin' Donuts is one of the world's leading baked goods and coffee chains, serving more than 3 million customers each and every day. While they cater to the sweet cravings in the US, Dunkin' Donuts has adapted its donuts to appeal to local tastes in an effort to acknowledge its worldwide clientele. In China, they serve pork and seaweed donuts, in India, they serve saffron and pistachio donuts, while in Thailand, it is mango donuts.
Airbnb is an online marketplace that lets people book and list accommodations all over the world and it has more than 7 million listings in 100,000 cities worldwide today. They use social media and hashtags to reach foreign markets. They launched a social media campaign using the #OneLessStranger hashtag, asking people to share photos or videos of their random acts of kindness and hospitality using the hashtag. This managed to engage over 3 million people in a span of three weeks.
McDonald's is a well-known international brand and one of the world's largest fast-food chains serving over 25 million customers every day. They create specific menu items for each country in order to cater to the local tastes and to show their understanding of and support for cultural diversity. For example, they introduced McArabia to the branches in the Middle East while, in India, they served the Mc Maharaja burger.
Red Bull is a popular energy drink brand that has sold more than 100 billion cans of its energy drinks since its inception in 1987. A global marketing strategy Red Bull relies on includes hosting extreme sports events in different countries. They created the Red Bull Indianapolis Grand Prix and also hosted the Red Bull Air Race in the United Kingdom. This has brought different communities together who tune in worldwide to watch.
Spotify is an audio streaming and media service provider that has a total of 299 million users and 17 offices around the world. The strategy used by Spotify is to get its users to focus on a habit or lifestyle that people share worldwide rather than a genre. For example, it lets you select moods like 'workout', 'sleepy', 'chill', 'study', etc. as music preferences, which gives international artists whose content falls in a specific category to quickly gain listeners from other countries.
Netflix is a leading premium streaming service platform for watching TV series and movies with over 200 million worldwide subscribers. One way Netflix tries to be relevant to its global audience is by offering localized content that's adapted to specific regions. For example, it offers original series and films in several languages such as Korean, French, Spanish, and more.
Nike is one of the world's largest athletic apparel companies selling footwear, apparel, and equipment. They have taken a clever approach with their marketing by putting the power of design into the hands of the consumer to customize their products based on the different cultural preferences and styles. They have also built their brand over the years through sponsorships depending on the type of sport across multiple countries. Football players are the most well-paid sponsors in Latin America, where football is very popular.
Now that you have seen how companies have used global marketing strategies for their brand, let's take a look at some tools that will help you with your global marketing journey!
Few Tools Than Can Help You With Your Marketing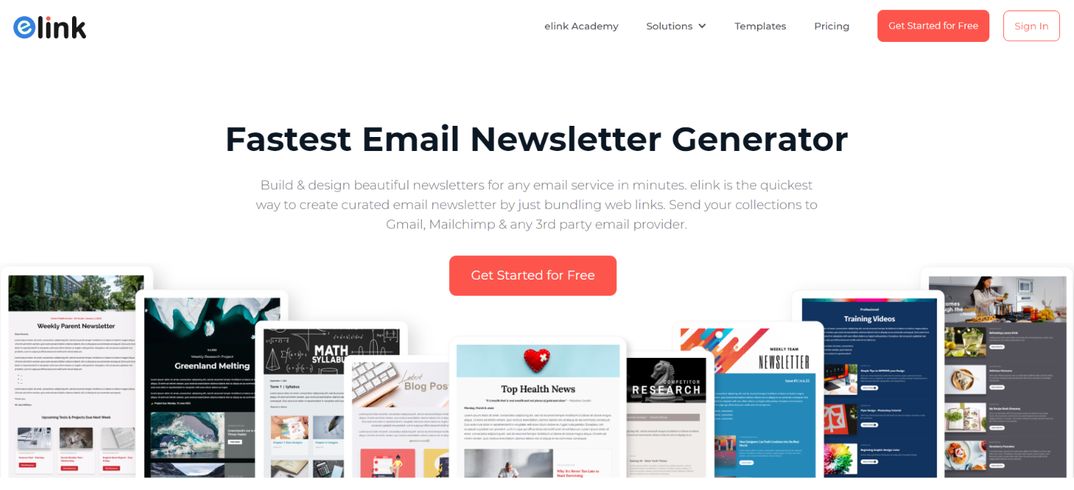 Elink is an amazing all-in-one content curation & marketing tool that helps marketers and content creators publish email newsletters, and web pages and embed web content by just adding web links!
It is the fastest and most professional way to share curated content on any topic in a visually appealing way. Think of it as a professional Pinterest!
Whether you want to create curated newsletters, content pages for your website, or social media bio links we've got you covered. Simply collect links around any topic, customize the content inside like images, title, description, and just publish. No coding is needed!
You can convert collections to email newsletters and export them to MailChimp, Gmail & all third-party email providers that allow HTML code (including Campaign Monitor, MadMimi, Active Campaign, etc.).
Users can also track content performance and engagement levels on the content they create. Elink offers 60+ beautiful prebuilt responsive layouts, so you never have to worry about design and can just focus on your content. This time-saving tool will change the way you create and share content.
Salesforce Marketing Cloud offers a robust, cloud-based solution to marketing automation. It is an all-in-one platform that will help you with all your global marketing efforts.
Salesforce Marketing Cloud offers a plethora of features that scales easily with businesses of all sizes. This marketing automation tool allows you to build and manage any kind of email campaign, engage with customers using SMS and push notifications, integrate your social media channels, manage all your ad campaigns and create interactive content that engages customers effectively. All of this is an excellent step towards marketing your brand globally.
Having a social media presence and showing up every day with interesting content is a must for new-age businesses that want to push their brand towards a global audience`. Buffer wants to automate the boring and repetitive task of logging in to various social media platforms and sharing content every day or even multiple times a day!
With over 4 million users, Buffer is an easy way to schedule posts, track the performance of your content, and manage all your accounts in one place. Buffer's browser extension which integrates with WordPress, Chrome, and RSS readers, is a handy addition that allows you to save content on the go and schedule it for later.
Woorise is the easiest way to create viral giveaways & contests, landing pages, and engaging forms such as surveys and quizzes from a drag & drop builder. Woorise helps small businesses connect with an audience, collect leads, and close sales. This is perfect for kickstarting a global marketing venture.
With Woorise you can create a wide range of interactive campaigns for your business including promotional campaigns, lead magnet campaigns, NPS campaigns, marketing and feedback surveys, event registration and signup forms, collect payments and subscriptions, and much more.
Woorise integrates with popular marketing platforms such as Mailchimp, Aweber, ActiveCampaign, Hubspot, Google Analytics, Bitly, Zapier, PayPal, Stripe, and many more to automatically send the data to the apps you already use.
Omnisend is an omnichannel marketing automation platform built for eCommerce with the main focus to increase sales. You can use it to market your brand on a global scale.
Omnisend allows customers to send highly personalized and targeted messages using different channels: email, SMS, push notifications, FB Messenger, and more.
Email marketing is the core channel at Omnisend. Customers can use a drag-and-drop visual builder that allows them to create messages in just a few clicks. Advanced email automation and segmentation solutions, pre-built automation workflows, subscriber capture forms like popups, and landing pages help to scale and automate business communication with customers.
Conclusion
As a business, it is always beneficial to expand boundaries whether it is done geographically or on a consumer base. With more people recognizing the brand worldwide comes the status of being an influential name amongst competitors.
The process and distribution need to be global and made stronger with marketing strategies. Global Marketing is the way to this and the right strategies would take the company's credibility and value to a greater length.
Start thinking globally! Happy marketing!
Further Reads:
Drip Marketing: What is it & How to Do it?
What is Outbound Marketing & How Does it Work?
13 Marketing Trends You Can't Afford To Miss In 2022
Benefits of Social Media Marketing for Businesses
9 Inbound Marketing Examples You Need to Know About!
How to Create a Successful Influencer Marketing Strategy?