Remote work is not the future of the work, it's the present. Remote work has quickly changed how the global workforce operates and how a workplace looks like. The trend of working from home is sowing no signs of slowing down and is only a matter of time before it becomes the norm.
With the recent outbreak of the Coronavirus, aka COVID-19, most businesses have asked their employees to work from home in order to stop the spread of this deadly virus. Tech giants like Amazon, Facebook, Google, Shopify, and more have asked all their employees to work remotely until this pandemic is under control.
However, this recent push to remote work is not temporary. There are a number of research-based findings on the state of the remote work and how quickly it been adopted in many parts of the world. Before we dive deep into the data, let's first talk briefly about what exactly is remote work and why it has gained momentum in recent years. Read on…
What is Remote Work?
You might have heard many different terminologies regarding remote work. Some call it Telecommuting while others call it "working from home" regardless of what you decide to call it, remote work is simply any work that doesn't demand you to go to a physical office location.
Any work you do (or can be done) from your home, a cafe, a nearby park, or basically anywhere you feel like is called remote work. The only two requirements of remote work is a working laptop and an internet connection!
Data suggests that around 4.7 million people in the U.S. currently telecommute, up from 3.9 million in 2015. Between 2016 and 2017 remote work grew 7.9% while it has grown over 91% in the last decade.
Remote work is often made up of three types of arrangements:
Fully Remote:
Many successful companies like Zapier, Automattic, and InVision have a completely remote workforce meaning that they don't have a physical office location and all of their employees work remotely.
Office-based with an Option to Work-From-Home
Some businesses allow their employees to work from home a few days a week while for the rest of the days, they have to report to the physical office. Most companies are now offering this perk nowadays in order to attract the best talent.
Distributed Team with Nomads

The type of team filled with remote workers who are nomad aka travelers and are located in diverse parts of the world with varying timezones. These are often Freelancers traveling around the world and working with multiple clients.
Read more: 9 Free Easy-to-Use Online Collaboration Tools
How are people working remotely?
The main perk of remote work is the flexibility it brings to the table. You can work anywhere you want, as long as you are in a comfortable environment and have your laptop and a steady internet connection. Some work from the comfort of their couch and travel to the office once a week/month to discuss the specifics or for important meetings. Others might work from a Starbucks.
Apart from working from home or a cafe, some people even prefer going to a co-working space to get work done. If you like the systematic approach of an office environment but hate the commute, you can look for co-working spaces in your area which are nothing but shared offices.
According to the GCUC global co-working report, there are currently 3.1 million co-workers in the world and the number is forecasted to nearly double by 2022. Why? Well, co-working spaces provide a familiar yet different approach than a traditional office setup.
Co-working spaces are systems where employees from various companies share common office space and can come and go as they please. Co-working spaces have all the basic necessities of a regular office like stationery items, excellent Wi-Fi, printing machines, and other office equipment at their disposal- something which is often missing in a work-from-home setup.
Co-working spaces are not, however, limited to just remote workers or freelancers. Many startups have started ditching the office space altogether and operate fully from a co-working space to save on rent and other office-related operational costs.
Clearly, remote work is changing how we think of work and the workplace and all of its nuances. The future of the workplace is not about robots doing all our work- it's having the freedom to sit in your backyard with your pajamas on and still get work done efficiently!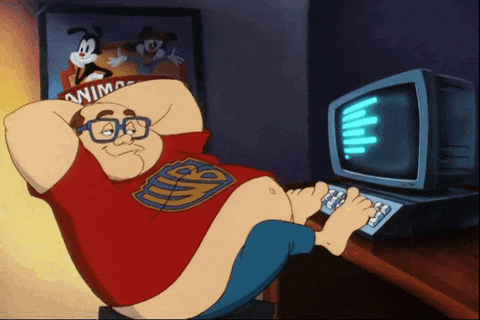 So the question is no longer "is remote work here to stay?" The real question is "where all of this is going?". In order to get a clear picture of the trends and trajectory of remote work, we did some research and come up with some awesome data…
Remote Work Stats Everyone Should Know
In order to get better insights into the impact of remote work on the workplace and predict its trajectory, we have gathered a list of 70 remote work statistics. To make it easier for you to browse, we have decided to break these up into 4 different categories.
General Remote Work Stats
1. 56% of companies allow remote work.
Over 56 percent, i.e. more than half of the companies around the globe allow employees to work from home. Moreover, over 16% of the population reported working at a fully-remote company.
2. 83 percent of U.S. businesses have introduced a flexible workspace policy, or are planning to adopt one.
A whopping 83% of US businesses have already employed a remote work policy or are planning to do so in the upcoming future. The remote work culture is on a steady rise.
3. 44% of companies don't allow remote work.
While some are adapting and adjusting to this new form of working, there are many companies (around 44% globally), who do not have any work from home policy or offer any sort of flexible work schedule.
4. Remote work is becoming the "new normal"
More than half (52 percent) of employees who were surveyed reported to remotely at least half the working week or more, and for 71 percent of people, a choice of work environment is a key factor when evaluating new career opportunities.
5. Over 4 million employees work remotely
Around 4.7 million employees in the US, i.e. 3.4% of the workforce, work remotely at least 50% of the time.
6. 8-Hour Work Week becoming a thing of the past
Many companies are experimenting with a shorter, more flexible work schedule as it has shown to increase workplace productivity and overall health of employees.
7. Over 70% work remotely at least once a week
Studies show that around 70% (i.e. more than two-thirds of the population) of people globally work remotely at least once a week. While around 53 percent work remotely for at least half of the week.
8. 60 percent of the companies allow employees to set their own schedule
More than half of companies allow employees to set their own work schedules, providing them the flexibility of coming and leaving to the office as they find the most productive.
9. In the past 5 years, Remote Work has Grown by 44 percent
From the past 5 years, the number of people working remotely has nearly doubled and shows no signs of stagnation.
10. In the past 10 years, remote work has grown 91 percent
While in the last decade, remote work has grown nearly 100 percent. A big reason for this tremendous growth is the declining costs of technology (smartphones) and increasing speeds of the internet.
11. 73 percent of all teams will have remote workers by 2028
A study by Upwork projects that 73 percent of all teams will have remote workers by the year 2028.
12. Only 7% of businesses offer remote work to most of their employees
Even though over 50% of companies offer remote work, they only offer this benefit and flexibility to a select number of employees.
Who Works Remote?
1. Healthcare is the top industry represented by remote workers in the U.S!
Healthcare represents the most number of remote workers (15 percent) followed by Technology/Internet (10%), Financial Services (9%), Education (8%), and Manufacturing (7%).
2. Facilities/Operations/IT (18%) represents the top departments for Remote Workers
The top departments represented by U.S. remote workers are Facilities/Operations/IT (18%), Customer Service/Support/Success (15%), Sales (14%), Administrative (13%), and Executive/Company Leadership (7%).
3. Remote workers are college-educated and on average are 45 years old
Sadly, remote work is not for all. Stats show that remote workers are college-educated and on average are 45 years of age. They also fall in the high-income bracket with the median salary being $58,000.
4. Full-time employees have a higher chance of getting remote options
When compared to part-time employees, full-time employees are 4 times more likely to get remote work opportunities.
5. 18% more executives work remotely than there are working on-site
Moreover, senior executives work remotely at least once per week 34% more than those in lower positions
Where Do Employees Work Remotely?
1. 84% of remote workers work from home
Majority of the people that work remotely prefer working from the comfort of their homes.
2. 8% of employees work from a co-working space
The second most common place for remote workers to work from is a co-working space like WeWork.
3. Only 4% of remote employees work from a cafe
Even though Starbucks is often filled with people working on their laptops, data suggests that only 4% of remote workers actually go to the
4. Small companies are twice as likely to hire full-time remote workers.
Small companies are twice as likely to hire full-time remote employees than larger companies. A reason could be to attract the talent they otherwise cannot afford or to save up on office-related finances.
Productivity and Remote Work
1. Remote Workers are said to be 13 percent more productive
According to research done by Stanford, remote workers are about 13% more productive than their traditional office counterparts. This may be due to the flexible work schedule that allows people to work whenever they find themselves to be more productive (early mornings or late nights)
2. Remote workers get done more in less time
A report from ConnectSolutions suggests around 30% of the people who were telecommuting were able to accomplish more in less time, while 24% of those surveyed said they were able to accomplish more in about the same amount of time.
3. 65 percent of employees think they would be more productive at home
When asked whether they would be more productive working remotely or in a traditional office space, 65% of the employees said they would be more productive in a home office. This may be due to the fact that an office environment is often filled with distractions, chit chats, unnecessary meetings and more which often comes in the way of doing actual work.
4. Remote employees at large organizations are more productive
Global Workplace Analytics Costs & Benefits survey shows that remote workers in large companies are 35-40% more productive than their office counterparts
5. 85 percent of businesses agree remote work improves productivity
85% of businesses say that productivity has increased in their business because of greater work flexibility.
6. 65% of remote employees notice they are more productive at home
It's not just the companies that notice the increase in employee productivity as employees themselves have noticed they are more efficient at home than in an office.
7. Remote work increases job satisfaction
Companies gain a whopping $270 million each year due to employees being more satisfied in their work because they have flexible schedules and work from home benefits.
8. Remote employees contribute almost a full day more productivity per week
Harvard Business Review study found that remote employees contribute almost a full day more productivity per week versus employees in an office
9. Remote work leads to higher morale
80% of workers reported higher morale when working from home, while 69% reported lower absenteeism.
Remote Work Is Here To Stay
As you can probably see from the stats above, remote work continues to grow year over year and is here to stay for time to come. If your organization doesn't offer flexible working options, it's time to reconsider.
Remote work has various benefits for employees like improved morale, increased productivity, and low stress, while businesses enjoy higher revenue and reduced office overhead. To learn more about remote work and ways to implement it, check out other blog posts!
This blog post is written by the editorial team at elink.io

elink is a robust content curation platform used by businesses, bloggers, marketers and educators around the world. With over 100k users worldwide helping users save web links, bundle them and turn them into email newsletters, fast website/blog content, single web pages, social media bio links and much more! Try it for FREE here!
Further reads:
Tips to Manage Remote-Work Successfully
Remote Tools to Help You Work From Anywhere
Don't want to forget this information?
Pin it for future reference!