The ongoing Coronavirus pandemic has pushed many companies to shift to remote working and help stop its spread. While remote work has been gaining popularity for a while now, it was largely underappreciated and underutilized.
Back in 2015, 3.9 million U.S. workers were working remotely while today, that number is at 4.7 million, a number that continues to rise multifold as more and more businesses ask their employees to work from home. Technology giants like Facebook, Google, Apple, Twitter, Airbnb, and Shopify are some of the many companies who have asked their employees to work remotely and stay away from public gatherings.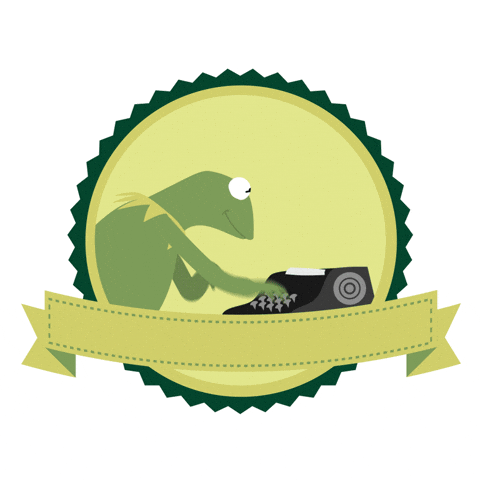 Even though working from home is the need of the hour, it doesn't take away from the fact that it brings a ton of benefits to both employers and the employees. Not only it helps employees be more productive, save a ton on commute time, and be less stressed, businesses also enjoy greater ROI from remote workers and lower office and administration costs.
Our Recommended Remote Tools to Help You Work From Anywhere
If you have been asked to work from home due to the coronavirus, it's natural to feel a bit out of place and make that transition from office to remote work. Don't worry though, we have a list of some amazing software tools and apps that are going to get you started on your remote journey in no time!
These software tools allow employees to communicate and collaborate on projects and tasks, as usual, making the shift to remote work a lot less chaotic and confusing. So without further ado, let's get started…
Our go-to tool for remote work is Bit- a new age collaboration tool that helps remote teams create, manage and track workplace documents with ease.
Bit allows your remote team to create workplace documents like training documents, how-to guides, company policies, project proposals, sales decks, process documentation, media kits, e-books, etc. and provides a safe and robust place to store these documents.
The tool is lightning fast and works smoothly across all platforms. The best part is that Bit documents are not your typical text-only docs- they are visually appealing as you can add videos, images, files, code blocks, and more to your documents in one click!
Want to know whether your team or client read your document? With document tracking, you can send your Bit docs to external partners, clients, customers or prospects, you can even track them to get intelligent engagement insights.
Bit also has a content library to store all your images, files and digital content in one place, making your workflow smooth as ever!
Bit's real-time collaboration feature makes it easy for remote teams to communicate effectively, give feedback and suggestions, add comments, and discuss work together like a cohesive group. It's one of our favorite remote tools out there as it does it all- document management, collaboration, content management and more. 
Read more: Top Must-Have tools for Non-Profits: Free and Paid

Another popular tool that remote teams often use is Google Drive. A cloud storage service by Google, Drive allows you and your team to store all your media assets- your documents, PDFs, images, videos, and more on the cloud. In this way, everyone can access any file they want from wherever they want. File permissions allow you to easily share files publicly with your entire team or share it privately with a particular team member.
The free plan offers 15GB of free storage to store all your documents, spreadsheets, and media files easily. Google Drive also has smartphone apps available on both iOS and Android, making it easy to access files on the go. Google Drive is also equipped with Google AI that automatically recommends workspaces for easy access, gives intelligent content insights and gets better at its job with every interaction.
Released in Agust 2003, Skype has come a long way and is still the leading video conferencing tool out there. Skype makes it easy for you to connect with your distributed team members in one click, no matter where they are in the world. It continues to be the go-to communication tool for millions of teams all around the world.
Apart from video calling, Skype offers some really cool features like screen sharing capabilities (which allow employees to share their computer screens while they are on a call with one another), and personal as well as group messaging.
Skype also permits file sharing as you can share videos, videos, and files (up to 300MB) and find shared content in the chat. Other features include call recording, live subtitles while video calling and the ability to get a local phone number in another country or region.
Read more: The Best Live Chat Software
Working remotely would mean you no longer have the luxury of brainstorming on a whiteboard and get creative with your ideas…until now! Conceptboard is a digital whiteboard tool that lets you and your team collaborate visually on projects and brainstorm just like you would on a physical whiteboard. A visual communications tool, Conceptbaord provides an infinite canvas and gives you the much -needed space to share ideas and collaborate.
Whether you work in product development, marketing, strategy, or panning- Conceptbaord is a great tool to bring all your ideas in one place. The tool is ever-expanding, meaning that you can add as many images, documents, sticky notes, and files as you want and never worry about being cramped for space.
Once done, you can share the link to your conceptboard with peers, clients or partners anywhere around the globe. Conceptboard also lets users mark up files, add comments, and gather feedback quickly, speeding up the review and approval process.
For software developers, Jira by Atlassian is a great tool to manage projects remotely. Used by over 50,000 customers, JIRA is one of the most popular project management tools for software development teams and has clients like Cisco and Spotify. Using JIRA, remote teams can plan, track, and launch software easily without the need of getting in the same room
JIRA helps software teams plan, track and release software quickly. Developers can assign tasks, track the progress of each project with full visibility, and receive real-time updates on changes and make sure everything is according to the software brief. Users can quickly evaluate project timelines, identify bottlenecks, and generate automatic reports.
To make your wor easier, Jira integrates with thousands of add-ons including Bitbucket, Confluence, Hipchat, and many others. Jira also offers mobile apps so that you don't miss out on important stuff if you don't have your laptop nearby.
Does your work involve sharing screens with your co-workers a lot? Cloudapp is the app for you! Cloudapp makes it extremely easy for remote workers to collaborate on creative projects by allowing them to share screens easily.
Dubbed as a visual communications tool, Cloudapp allows you to create video walkthroughs, capture screen, create webcam recording as well as GIFs! You can simply click on the tool and create a new recording.
It is perfect for anyone trying to explain a product or feature to a co-worker or customer, annotate changes to a project, or give visual feedback to your design team. With over 3 million users and clients like Adobe and Uber, Cloudapp is a trusted tool to build seamless internal communication with your remote team.
Read more: Best Apps for Teachers To Engage Students

Working from home could mean you are surrounded by constant distractions. Whether you are tempted to check social media or watch Television, managing your time and being productive for the whole day is a real challenge many remoter employees face all around the world. RescueTime is a time management tool that helps you be productive and manage every aspect of your day.
RescueTime gives you an analysis of exactly how are you spending your day and how often you get distracted from work. By working in the background, RescueTime tracks how you spend time on your digital devices (phone, laptop, ipad, etc)- tracking all the apps and websites you use and browse.
Everything you do in a day is automatically categorized so you can quickly analyze your patterns and habits. If you are having a hard time focussing on your work, RescueTime also helps you block distracting apps and websites, for a previously specified time, allowing you to work in peace!
Even though you are free from office distractions and watercooler talks while working remotely, you often miss out on the much-needed break from work. No colleagues could mean you have a greater risk of sitting in front of your computer for far too long than it is advisable by health experts. Research suggests that sitting on your desk for too long can lead to fatigue, depression, back pain, and increase your risk of getting heart diseases!
Take A Break, Please is an iOS-based menu bar app that forces you to take a break from work. Once installed, you can configure the duration of your break and the time between breaks and let the app do its magic. Once the timer goes off, the app reminds you to get off your desk and take a light walk, get a coffee, or do some physical exercises.
Final Words
There you have it folks, some of the best tools to help you work from anywhere! Remote work is the future of work and is here to stay. Thanks to the tools mentioned above, remote work is becoming a reality for the entire team and not just a few employees.
If you want any advice or tool recommendations for your work from home setup, feel free to reach out to us @elink_io!
Further reads:
Tips to Manage Remote-Work Successfully
Best Free Microsoft Word Alternatives For 2021
How to Create an Internal Company Newsletter?
15 Best Social Media Analytics Tools Every Marketer Need
The Ultimate List Of 30+ Productivity Apps