The majority of us have been working our whole lives in a well-organized office workspace, offering a fine line between home and work-life. But, today there is a new terminology in the market that has combined the two and is being embraced by not only the employees but the employers as well called Remote Working.
More than 4.3 million people remote work at least half the time, alone in the US.
Simply put: rather than going to an office each day to work in a cubical for 9 hours, remote workers can perform their jobs and surpass their goals from anywhere now.
And in the current scenario, remote working or, working from home has become more than just a trend. It's now become a need for all companies across the globe to embrace and enable remote work due to the COVID-19 outbreak.
As a result, even the big giants like Facebook, Amazon, and Twitter are mandating or recommending that as many employees as possible should work remotely until the virus can be slowed.
According to a report by Modern Workplace 2019, 41% of employers now allow some form of remote working to there employees, and we expect the figure to be way higher for 2020 ."
Many companies are creating work from home policies to ensure their employees meet work expectations. Even with all these facts, remote working is a double-edge sword — sure, you have the opportunity to stay home and work in your jammies, but it can be difficult to focus on productive working. Whether it's a pile of laundry that appears out of nowhere and looks more appealing than your managers' to-do list, or that a quick 2-hour binge-watch on Netflix that you've been dying to finish, staying productive at home can be all hurly-burly!
Plus, the loneliness can quickly become a downside for those who are used to socialize at work. Honestly, that can be a little sinking, especially if it's the first time for you to work from home and didn't have the time to prepare.
If that is you, we have curated a list of some amazing tips that will help you adjust to the whole routine of working remotely with your team!
Let's dig in!!
10 Tips to help with productive remote-working
For those of you, who are used to going into an official workplace every day, remote working may involve a bit of rearrangement. It's human to feel a little out of place and make that shift from office to working remotely.
Hopefully, these amazing tips will help you maximize your time working out of the office and get you started on your remote journey with more enthusiasm!

1. Invest in a standing desk
The very first tip is to invest in a proper work desk. This will help you alleviate the lower back, hip posture and encourage better health. But that does not mean you should just sit stiffly all day. Try and have some type of movement around your house — No! not just those trips to the fridge.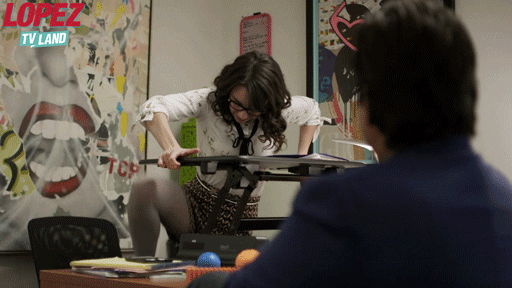 Make sure to take time for brief walks while taking a work call or push your shoulders back and forth to ensure that you are sitting in the right posture. Use different locations throughout your home to inspire creativity, encourage different ergonomic positions and have different sounds & views.
2. Have a Daily Check-In
The perfect way to start a regular workday and feel a remote work vibe is to have daily check-in with your boss or manager in the morning. It can be a video call, text message, phone conversations, email or any other mode of contact.
This helps with planning out the whole day for you and your team with the manager as you can share the work schedule and daily tasks. The aim is simple–set the agenda, provide resources to your team members and send a work report of the previous day to your manager.
3. Figure out your working style
As you begin with your remote work rise, it's important to figure out the surroundings that you need to successfully work in. For example, if you like being surrounded by silence and composure? A library may be the best option for you to work in.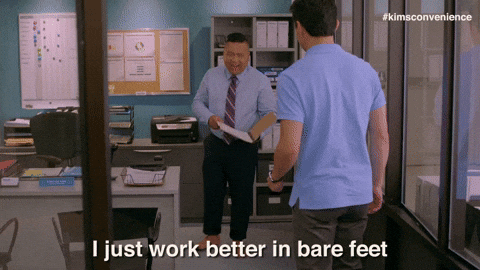 Like working in the comfort zone? It time to invest in a study table for your room. Other things to consider while you work remotely are- whether you experience more productivity in the morning or in the evening or if you're motivated by taking small breaks throughout the day. This is the beauty of remote working – getting to do the job during your best hours, whatever they may be.
4. Take time for self-care
When the fine line between "work" and "home" starts to fade, you might find yourself engaged to your screen for a longer period of time, which sadly is a normal thing. Well, try investing time in yourself when you get the chance by engaging in some type of physical and mental activity.
Like a fitness routine and make sure that you're setting blocks in your schedule to eat healthy, nutritious meals so you can be more focused and productive while working.
As a remote worker, you can take time out for your kids (if you have any) without stressing about leaving the office during standard work hours, you can decide to work from any location around the world and still enjoy your travel plans because YOU CAN!
5. Know when to "log off"
Perhaps one of the most challenging attributes of working remotely! Even if the technology lets you connect with others easily and you might receive chat notifications and emails at any hour (especially, while working from home or in a different time-zone than your colleagues), it's vital to having an unplugging ritual of having a fixed time to officially "log off" for the day.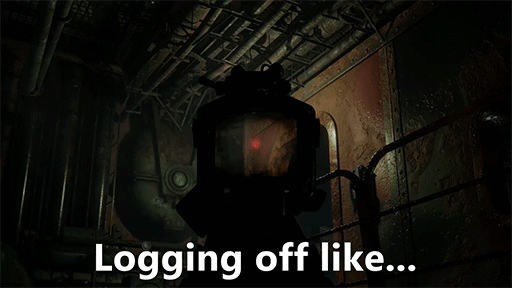 The best thing about remote working is the flexibility to work when you feel most productive, so be careful about setting work-life boundaries and enjoy that well-earned personal time.
6. Dress up!
Well, you might be thinking that wearing pants or taking a bath while working from home does not make any sense and now as more people are working remotely, there are a lot of jokes flying around about "not even bothering to get dressed" or "working in your underwear", yet taking out time to actually get dressed and perform you usual work-day routine is very important for boosting your morale and begin the day with a fresh mindset. This will not only motivate you but even state your professionalism in front of other employees.
7. Talking More Than Just Work with coworkers
In remote work culture—the conversations between associates are more formal and less social. But, as a remote worker social isolation is obstetrical than can't be avoided and the only point of contact during these times is the people you work with. Emailing and calling is one way to keep up the communication while completing work tasks, but what if you want to share a little more with your colleagues?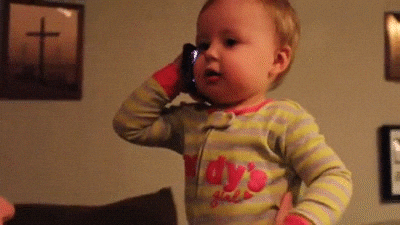 Building a safe zone to share bits about your personal life—and being supported by your work people to do so—goes a long way towards feeling more connected to your colleagues.
Read more: The Best Live Chat Software For 2020
8. Over-communicate
One major aspect of being successful in any professional role is internal-communication, but when it comes to remote working, it is the only important asset for each employee in the organization. And, since you're no longer a few cubicles down from your colleagues or your manager.
It's your job to equip others with the tiniest details about your tasks and schedule of the day or the week. Have over communication with your manager about what is happening around you, upcoming projects and clearly show the progress you've made in the past week, which goals you've achieved and which projects you've led.
9. Good internet connection
A strong internet connection is a crucial prerequisite for effective remote working. It constitutes a good connection, a minimum speed of 50 Mbps and connection stability. All these aspects will help you with all the communication modes you require for smooth working like easy video calls, conference calls, team collaboration and more.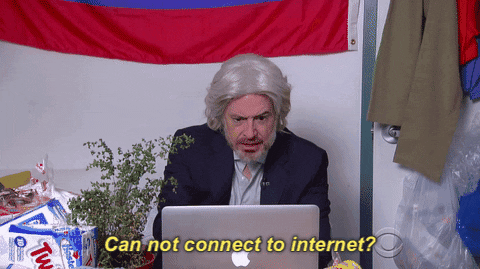 10. Have a separate workspace corner
Assigning a designated room as a workspace is very important, as work isolation is often not possible for remote employees due to their families. Identifying a suitable place for working allows you to spend the day of productive work with minimal distractions. You can set up a comfortable area as your workspace with couchers, sofa, and bean bags to help you focus on the work while reducing stress.
Wrapping Up!
As the world deals with this COVID-19 situation, the need to offer remote working and workplace flexibility is becoming the potential topics of consideration. The time for companies to embrace work flexibility and seize the possibility to expand options for remote working is now!
Working from home offers flexibility, liberty, and opportunities for you to create healthier habits while remaining productive. Make sure that as an individual you take part in all the workplace activities that, over-communicate with other employees and build a lifestyle where you can manage your professional and personal time.
What tips and tricks do you use while working remotely? Let us know in the comments section below or tweet us @elink_io.
Further reads:
Remote Tools to Help You Work From Anywhere
Free Easy-to-Use Online Collaboration Tools
The Ultimate List Of 30+ Productivity Apps