Want to know how to create the perfect product page? Read on to find out how you can create an awesome looking product page in minutes with elink!
It's estimated that there will be 1.92 billion global digital buyers in 2019. With an estimated global population of 7.7 billion people, that's about 25 percent of the world's population shopping online!
Now that's a LOT of customers!
E-commerce is slowly taking over the retail business as e-commerce sales are expected to account for 14.1` percent of retail sales worldwide.
People like shopping online because of the convenience it provides at their fingertips. The ability to shop at all hours, compare prices, save on travel time and unmatched variety, are some of the many reasons why people prefer e-commerce over physical stores.
A big part of your e-commerce store is your product page. One can argue that it is THE most essential part of your e-commerce website. A lot of heavy lifting is done to get prospects onto the page, but the work doesn't end there.
In order to convert browsers into customers, you need to have a highly effective product page for your website.
In this blog post, we will take a look at how you can create visually appealing and highly converting product pages for your websites in minutes. But before we dive into the how, let's see what all you need in place to get your product page stand out and convert prospects into buyers.
Tips for Creating a Highly Converting Product Page
There are several things you can do to improve the user experience on your product page. Some of the factors that play a key role in improving product page UX (user-experience) include:
Creating high-quality product images
Writing descriptions that entice
Removing the clutter
Having clear CTAs (call to actions)
Fast page load time
Let's understand a bit about each of these above-mentioned points.
1. Creating high-quality product images
High quality and visually appealing product photos are the first things your prospect will notice. Making them "impossible to ignore" is what you should be aiming for while adding them to your website.
Investing in a top-notch photographer will pay off substantially.
You have to make sure that the product images are of the highest resolution possible. This will make them appear sharp and presentable and will also prevent the image blur in case a customer decides to zoom in.

Related: 3 Reasons Why Visual Content Marketing Is Better Than Boring Text
2. Writing product descriptions that will entice the customers
Your product copy is not just about writing product features. The copy needs to be enticing enough for customers to take notice and get excited to make the purchase. Not only that, but your product description also helps you with search engine rankings.
Having a product description with the right keywords can do wonders for your SEO and help it get discovered by people organically.
3. Removing the clutter
Product pages should be as minimal and concise as possible. Adding additional functionality and features to your product page only distracts users from the actual product. The focus should always be on the product first. It's good to have customer features, ratings, recommended products, etc. on the page but they should not crowd the call to action.
4. Having clear CTAs (call to actions)
Which brings us to the CTAs or the call to action buttons. We can't stress this enough but the CTA button should stand out. Make sure the button has a different color than the rest of the product page. This will surely make these buttons to stand out and make them highly visible. The easier it is to locate the "add to cart" and "buy now" buttons, the better conversions you'll have.
5. Fast page load time
A whopping 79% of web shoppers who have trouble with web site performance say they won't return to the site to buy again. Apart from the website aesthetics and the actual quality of products you are selling, and often overlooked, though equally crucial aspect, of an e-commerce product page, is its load time.
We all are tempted to have those heavily designed pages that'll make us stand out. But in reality, you should always ditch a visually appealing page in place of a faster loading one. Speed leads to confidence and prevents prospects to fall through the funnel as it facilitates the buying process. The more you make your customers wait, the more they'll lose confidence in your product and website as a whole.
How Can You Drive Traffic to Your Product Pages?
Once you've created your product pages whether it's on your own website or a website like Etsy, eBay and Amazon it's important to drive traffic to them. Sure, you're probably using social media posts, email newsletters and trying to be creative in getting users attention to BUY your awesome products.
We have an awesome secret to share with you!
Now you can promote any type of product you're directly selling or are an affiliate for and start creating beautiful content to help show off and market the products you're trying to sell.
Imagine being able to curate and share product galleries quickly and sending them as an email newsletter, adding a beautifully curated page to your social bio link or embedding sales promotions or new product recommendations to your website with just a couple of clicks!
Related: How to Sell Affiliate Products in Minutes I Social Media, Email Newsletter and Blog
The Big Problem: Time & Resources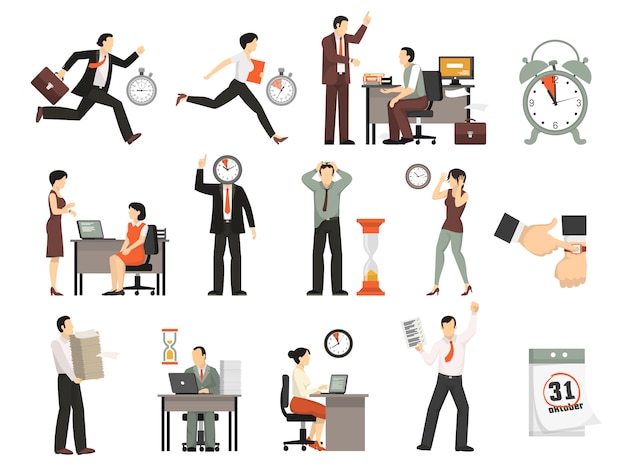 However, when it comes to marketing your awesome products, all hell breaks loose! Here are just some issues we all have when it comes to creating marketing content to match our products:
Dealing with clunky email builders and getting your image to look perfect, setting up your newsletter to show off the beauty of your brand and products takes a lot of time and effort.
Having a developer at your service is a good way to build sales product pages and product galleries but it requires a lot of time, effort, and money!
Creating custom social bio links and pages that actually show off the beauty of your product through images and clickable links is incredibly consuming. Oh and forget about the mobile responsive issues you have to deal with!
Create Product Pages and Product Content in Minutes using elink!
A product page is the moment of truth for your e-commerce website. By now, we have learned that it should be fast and snappy, should be filled with high quality and visually appealing images, should be devoid of any clutter and have a clear call to actions.
What if I told you there's an app that automatically creates an awesome looking, mobile responsive and SEO friendly product marketing content for you by just adding links to the products to it!
If you need something quick, responsive, and easy on the pocket marketing solution you should use elink! The all-in-one content marketing generator for all of your product sales content needs!.
This is exactly what elink.io is all about!
elink.io is a web app that allows anyone to create beautiful looking, SEO friendly, and responsive product content pages, website content, and newsletter in less than 5 minutes! That's right! In less than 5 minutes, you can create a collection of products, embed it on your website, generate beautiful responsive newsletters and single web pages to add to your social bio links or share on social media. It's time to drive traffic and start selling amazing products to your audiences quickly, beautifully and easily!
elink.io works by letting users choose a product page template and simply adding the links to the content they want to showcase- fashion accessories, dresses, shoes, tech gadgets, furniture, etc- basically anything on the web with a link!
Related: Elink's Responsive and Visually Appealing Templates
elink automatically converts those web links into visual blocks with a picture, title, and a short description. You can add a header, some intro text, your company logo and/or tagline and hit submit. It's that easy!
You can then share your product pages as:
An embed on your blog or website
As a single web page on social media
As a mobile responsive newsletter
The best part? You can switch between elink's different and beautiful templates anytime you want and preview and test each one to see which one fits your design needs. All the templates are responsive and look perfect on all devices.
Steps for creating awesome looking curated product content in under 5 minutes!
Let's dive into these 5 simple steps of curating and creating an e-commerce website product page:
Step 1: Choose your product page template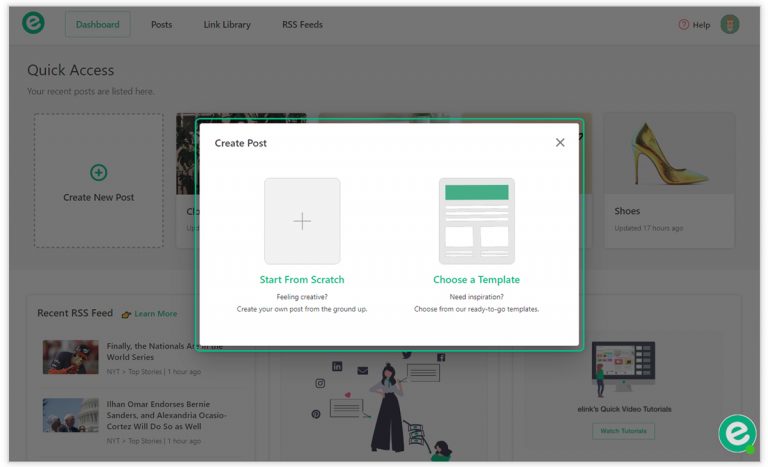 elink has a variety of awesome looking templates to choose from. Each template is responsive, so you don't have to worry about the appearance of your products on different devices with varying screen sizes. The best part is, you are not stuck with your product page layout. Come back at any time even and give it a new look. Even after it has already been published!
Step 2: Add your product links
Copy the links to various products you want to add to your product page and paste them into the template one by one. elink.io automatically makes the link visual by giving it a title, an image, and a short description. The best part is that you can change those titles and descriptions to make them SEO friendly and concise enough to get the buyer's attention. You can even change the product image by uploading a new one or zoom in or zoom out of the current image to display the best possible view.
Step 3: Select Header and add a catchy image, title & introductory text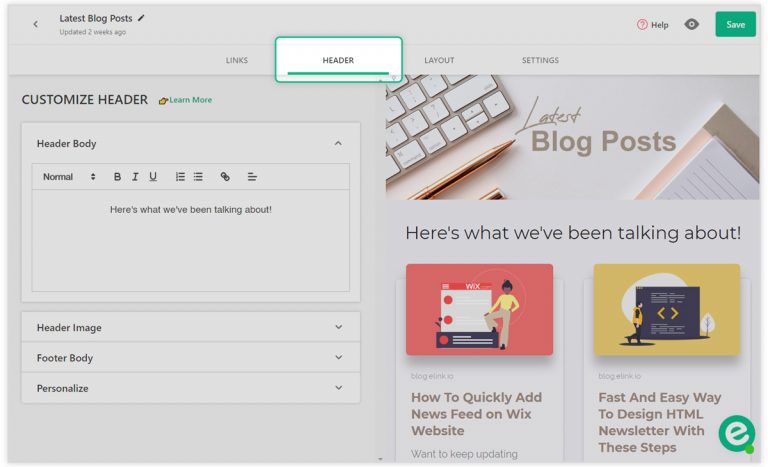 Here you can customize your header and description using Heading Sizes, Bold, Italics, Hyperlink, Justification, Bullet points, Numerical list. That intro text is a great way to build authority, get your audience engaged with your content and it's great from an SEO perspective.
Step 4: Personalize your page!
Customize and add your personal profile to share your social media and website details with your audience. It's a great way to continue increasing your social following and create authority with your product recommendations.
Step 5: Design and Customize
It's important to add your own design elements to the content you create. In addition to header images, header text formatting and visual weblink formatting, elink allows you to:
Change the primary color.
Update your heading font style
Choose your body font style
Update your Call-to-action button text on templates
Choose a font that is highly visible and blends in well with your overall website experience.
Pro Tip: You can change the "View More" button next to any text you like. You can edit the text and write 'Shop Now', 'Buy Now', or 'On Sale' and make those CTA's clearly stand out.
Step 6: Publish!
Make sure to keep your elink search engine friendly and then publish your elink. You'll receive a direct web URL that you can start sharing within social media. With elink, you have the ability to help your audience purchase only the best items to meet their needs.
Once your elink is published, you'll come to your dashboard where you can see your elink URL. You can then:
Share your elink product page on your social media channels
Embed the elink product page on your website or blog.
Send your product page elink as an email newsletter to your fans and followers.
Who should be using elink to create product pages?
elink was created to help bundle information together and share it in a professional way. Our users call us "The Professional Pinterest" Any marketer, blogger, entrepreneur, SMB, etc. who want to share self-made or affiliate products can and should use elink to create product pages and easily embed them on their blog or website, send as an email newsletter, set up as a social bio link, share via social media and more!
It is literally the fastest way to share responsive product pages that can be shared with the world.
Final Words….
Product pages are important and selling your products is even more important!!
Make sure to keep the 5 tips we talked about while creating your product pages. Once you know what you want, let elink create a fast, responsive, and visually appealing product marketing pages for you in minutes! Now, what are you waiting for? Quickly create awesome product marketing page with elink and start selling!
Further reads: