It's no mystery that leads are hard to come by, especially quality ones. Without a constant stream of fresh leads, it's difficult for your business to gain traction and be successful. In fact, statistics confirm that for 61% of B2B marketers, finding high-quality leads is a challenging task.
Lead generation is challenging because, it's not just about getting traffic to your website in the first place, It's also about converting and nurturing the visitors into becoming loyal customers. A study by Jumplead states that, nurtured leads generate a 20% increase in businesses and sales opportunities.
So how can you improve this process of generating nurtured leads and rise above the competition? Well, by using the right lead generation software!
The good news is that we have identified and evaluated a list of top lead generation software in the market to help you decide which is best for YOUR business.
But before we begin with the list, let's first look at how a lead generation software works and its benefits!
How Does Lead Generation Software Work?
Lead generation is a platform that will help you automate the process of collecting and generating leads from specific channels and handing the collected leads to the sales team for conversions.
These leads can be produced through various mediums like email, landing pages, ebooks, social media, etc. For each of these channels, there are many different types of lead generation software to help.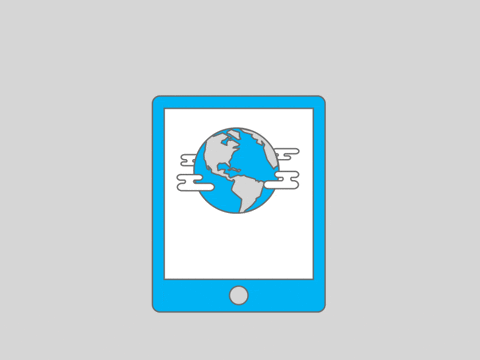 If you want something a bit more extensive, you can go for an all-in-one software solution for lead generation. They're great for teams and marketers who want to aim for multiple ways to generate leads and grow a business.
With the right lead generation software, sales professionals and marketers can produce more leads, and ultimately convert users into valuable customers in less time.
In fact, sales reps save up valuable time that equates to 2.5 months per year that is, 8.4 hours a week by using effective lead generation software in their day-to-day workings!
Read more: 10 Amazing Lead Magnet Ideas To Grow Your Email List
Benefits of Using a Lead Generation Software
When a stranger triggers a relationship with you by showing an organic interest in your business, the conversion from a stranger to a customer is much more natural. – Bit Tech Labs
Now, as you begin with reviewing the available software solution present in the market, consider these important benefits of lead generation software and how can they help you in boosting your sales!

1. Finds Leads and Keeps Contact Information Accurate
A common issue in sales and marketing is outdated data. Information from trade shows, marketing lists, and search engine marketing may become inaccurate after some time. Therefore, managing data is important. Research states that in 30 minutes:
120 businesses are relocated
30 new businesses are generated
20 CEOs back out from their positions
Keeping up with your leads' altered contact information can be a hefty task. Hence, lead generation software handles that chore, so your lead data is more accurate to help you and your team spend less time gathering data and more time generating sales.
2. Scheduled Reminders to Keep You on track
Personal contact is essential in most sales procedures. There are so many tasks that can and should be automated to increase efficiency, this is where lead generation software comes to the rescue!
Lead generation software integrates with CRMs to notify you about new activities. For example, new leads that entered the system or follow-up calls happening within the business.
A personal phone call will help speed up the sales process during a CRM pipeline. But sometimes leads aren't fully qualified to be a part of the sales pipeline.
Thus, lead nurturing tasks can also be automated by lead generation software. According to a report, many marketing departments spend around 65% of their budgets to gather leads. So, scheduled reminders can go a long way to nurturing leads and keep a track of the follow-ups.
3. Optimize online forms
Before you start creating contact with your leads, you first have to gather some necessary information that can range from personal as well as professional information.
One of the most common ways that organizations fetch contact information from their visitors is with online forms. These forms can also help you in collecting relevant demographic and geographic details.
The more information you collect from online forms, the better it helps with sales. All this data can be used to run a powerful marketing campaign. With lead generation software, you can analyze the success of online forms, and experiment with other form options.
Lead generation software will help you create better forms, which in turn will help you generate better leads.
Read more: Top Email Marketing Tips To Revamp Your Marketing Strategy
4. Know where you're campaign is falling short
One of the biggest challenges faced by a marketer is that there are multiples variables. If your present marketing campaign is not generating a lead, it can be difficult to identify where the glitch is. For example:
Is your website not engaging traffic?
Are your emails not being opened?
Do you have difficulty reconnecting with customers?
With the right software, it is easier to assess your marketing or sales campaign as a whole. This even lets you see which strategies are working, and which ones are falling short.
Lead generation software can help you tweak your approach as needed, rather than dropping the whole thing and starting from scratch.
List of Best Lead Generation Software
So, are you ready to begin with the list of best lead generation software to streamline your marketing efforts? Regardless of where you are – 5 or 50 leads per month, these software suggestions will get you to the next level:
Leadpages is a great sales solution that produces leads through landing pages, pop-up boxes, alert bars, and has an in-build plugin for payments. It offers ready-to-use, user-friendly templates that can be easily customized for different devices.
When it comes to conversion, Leadpages provides an option of A/B testing and integrates well with marketing tools like email automation, webinar platforms, and more. With an agenda of helping users run a perfect campaign, it even offers easy-to-understand analytics and clear campaign ROI.
Leadpages also provides an integrated Facebook Ad Builder that automatically extracts content from your Facebook business page and allows you to immediately build and run ads.
Pricing: $25 to $199 per Monthly
WPForms is an easy-to-use lead generation software designed to hold leads from your active WordPress site. It allows users to upload files with their form of submission and includes multi-page forms. WPForms is useful for businesses, especially with heavy mobile traffic because of its responsive interface!
By using this drag-and-drop form builder, you can design lead generation forms that can be embedded within the website and integrates with various leading email marketing software, which lets you funnel your leads into active campaigns.
WPForms also offers multiple form templates to enable a quick start for the users. Each of these templates can be used as it is or can be customized according to your specific needs.
Pricing: $79 to $239 per month
HubSpot Marketing is exclusive software for lead generation developed by HubSpot and has tons of features to capture, nurture and store leads.
It helps you create an inbound marketing flywheel for sales from beginning to end. You can build content that attracts visitors, capture leads through, and then nurture them by sending kickback emails. You even can build forms, chatbots, pop-ups, etc, and plug them naturally into HubSpot's free CRM tool.
HubSpot Marketing is a full suite lead generation machine offering advanced automation attributes like drip campaigns that help you convert users into paying customers.
Pricing: Free to $800 per month.
Read more: Struggling with Growth Hacking? Learn how to do it right
Zoho Social is among the best social media management tools and lead generation software that lets you publish content, monitor your brand mentions, and convert visitors into leads by directing them to Zoho CRM.
This lead generation software is ideal for businesses that lure leads through social media platforms and want to capture them into the marketing funnel. As an example, an accounting firm might post a link to a recent blog article about tax changes on Twitter.
When their followers post comments, Zoho Social monitors these conversations and then convert promising followers into leads through Zoho CRM.
Pricing: $10 to $50 per month
Voila Norbert is a lead generation software and email outreach tool that allows you to generate leads by finding their email addresses. All you need is the name of the person with their domain name, and Voila Norbert will work its magic!
This software can also refine contacts and verify emails so that you can send emails to genuine people with relevant messages at the right time. Voila Norbert also has a feature of automated identification of bulk emails to make the process faster.
However, it's the cost of verifying emails and enriching contacts is extra, respectively. Voila Norbert also has a Gmail plugin and supports integrations with HubSpot, Salesforce, and more.
Pricing: $39 to 399 per month
Callmaker is another lead generation software that generates leads via extending call invites to website visitors. If you wish that your website visitors leave their contact numbers for an immediate or scheduled callback, then this software is reliable!
For instant callbacks, Callmaker will search for accessible sales reps through landline or mobile in just 25 seconds and then connect the sales rep with the particular client.
Callmaker takes less than 10 minutes to set up a call and has in-built, attractive, customizable callback form templates for easy outreach. It also provides these callback forms in 13 different languages and manages calls from around 27 countries.
Pricing: $43 to $198 per month
LeadQuizzes is an interesting lead generation software, as it allows you to generate and capture leads through surveys and quizzes!
You can create and customize various types of quizzes or surveys, advertise them with website forms and pop-ups, and ultimately leverage and analyze all the information collected from new leads.
This software even supports integrations with different types of tools, from email marketing and CRM to advertising. Besides, you can even analyze quiz or survey statistics like completion rates to know what to improve for better lead generation in the future.
Pricing: $29 to $67 per month
Conclusion
Each one of these software platforms can be an integral part of your sales toolkit. Whether your company is looking to convert more users on your website into leads, or generate leads from social media platforms.
The best part is that lead generation software is perfect to help you organize your leads and achieve your sales goals!
Did we miss out on any of your favorite lead generation software? If yes, let us know in the comments below or tweet us @elink_io!
Further reads:
Top 7 Blog Name Generators to Get More Attention
See who made the list for the best URL shorteners
The Best Newsletter Creator – Elink!