Looking for a wiki tool to manage your documentation? We have got five awesome wiki tools for you! Read on…
A wiki is a vital tool every organization needs. Not only does it help people find information quickly, but it is also helpful for training new employees and solving customer queries. But what exactly is a wiki tool? Let's find out!
What is a Wiki Tool?
A wiki is software designed specially to help people create, collaborate, edit and share content in an organized way. It comes from the Hawaiian word for "quick".
Wikipedia defines wiki as, "A website on which users collaboratively modify content and structure directly from the web browser. In a typical wiki, the text is written using a simplified markup language and often edited with the help of a rich-text editor."
A Wiki functions as a single source of knowledge for all the employees in an organization which can be created, edited, and shared by anyone. You can call it a central repository for maintaining and sharing all company information and data.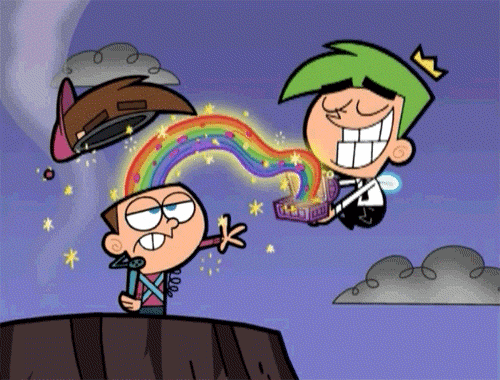 Important documents like company policies, how-to guides, shared logins, checklists, processes, training documents, etc. are all stored in a company wiki for easy storage and retrieval.
However, the use of a wiki tool is not limited to a business. Any organization that needs to store and collaborate on information like a library, a classroom, or even individuals can make use of a wiki to store information.
The Importance of a Wiki Tool in an Organization
According to McKinsey & Company, employees spend 19% of an average workweek trying to gather the information needed for completing a task. On top of that, Fortune 500 companies lose roughly $31.5 billion a year by failing to share knowledge.
Finding the right information at the right time is crucial to do your work efficiently. It becomes extremely important when people need to find information urgently, like a customer service representative looking to solve a customer query buy looking into the company knowledge base or help center.
But if your organization doesn't have a knowledge base set up, finding information becomes a needle in a haystack scenario!
Apart from the benefit of having a central location for important company information, an internal wiki:
Improves collaboration and communication amongst team members as it leads to transparency in the organization.
It provides faster onboarding by training new employees and getting them up to speed with the rest of the organization.
Help preserve the knowledge of knowledge workers by keeping vital knowledge of employees in a safe repository, even after they have left the organization.
When companies use an internal knowledge base to store their data, employee productivity can be boosted by as much as 35%!
With so much upside, why wouldn't you set up an internal knowledge base with the help of a wiki tool? 
Read more: Best Apps For Educators To Make Learning More Interesting
5 Wiki Tools Every Organization Should Try Out
To make the process of documenting information as easy for you as possible, we have curated a list of some of the best wiki tools on the market right now. These tools will not only provide you with everything you need to document knowledge fast, but will also make this seemingly boring process, a bit more fun! Let's dive into these wiki tools.
Bit.ai is a new-age document collaboration tool that helps teams collaborate, share, track and manage all company knowledge in one place. Various types and formats of digital content across 70+ apps and 100+ file types can be woven throughout your documents making it an awesome wiki tool.
Bit is the perfect platform to host your wiki. You will be able to easily share and edit information about how-to guides, company policies procedures, methodology, code, checklists, process, training documents, process documentation, and various other workplace documents.
With the ability to tag co-workers, collaborate on a doc in real-time, and chat functionality makes it very easy for teams to stay on the same page and avoid confusion and chaos.
Some cool features of Bit include:
Real-time collaboration among employees.
Separate workspaces for employees to work in teams.
Robust content management system to store all of the company's media files, documents, images, logos, training videos, PDFs, excel sheets, etc.
Smart searches to quickly browse through files and folders and provide employees what they are looking for quickly and easily.
Protect the information stored in the wiki from outsiders and or anyone without the proper consent to access that information.
Pricing:
Free plan with limited features
Paid plans start at: Standard ($12 per month), Pro ($20 per month), Enterprise (contact sales).
Made for the fast-paced "Slack generation" Tettra wants to make it extremely simple for people to store all their company knowledge in one place and have fun doing it.
Tettra is a great wiki tool that helps your team store important policies, procedures, and other technical or non-technical know-how in one central place. With a simple and clean editor, Tettra makes it easy for anyone in the organization to access and contribute knowledge.
With smart suggestions, team members can suggest pages and edits to existing information, making sure that you are only documenting the things that people actually require. Tettra also lets users know what content should be added or updated as well as what content is no longer relevant.
Some cool features of Tettra include:
Add files from your Google Drive or Dropbox and keep all of your information in one spot
Pull answers from Tettra without ever leaving Slack
Get notifications in Slack whenever someone has shared a new piece of information
Automatic content suggestions
Pricing:
Free plan with limited features
Paid plans start at: Growing ($39 per month), Scaling ($99 per month).
Helpjuice is another great wiki tool that can be used to create both internal and external knowledge bases. Employees can quickly get access to policies, HR guidelines, training documents, and other important company data quickly with Helpjuice.
With wiki tool like Helpjuice, customers can quickly find answers to their queries using the external knowledge base. They can get all the information they need about the company and its products in one location without the need to ever contacting a service representative.
With dozens of custom-made templates, you can customize your wiki to look exactly like your company website, making it a more seamless experience for employees.
Some cool features of Helpjuice include:
Powerful customization and styling tools
Insightful analytics that helps you know who searched for which information, how many times your content was viewed, what's the most common search query and how effective your knowledge base is.
Custom branding
Activity tracking and the ability to set permissions.
Pricing:
Free plan with limited features
Paid plans start at: for 14 users ($189 per month), for unlimited users ($369 per month)
Next up on our list of awesome wiki tools is Nuclino, a lightweight wiki for teams. Nuclino uses workspaces to collectively store your "company's collective brain" in one place.
Workspaces in Nuclino contain items, and the related items can be grouped into clusters. Users can create and store guides, meeting notes, company policies, guidelines, project documentation and more.
You can tag team members and collaborate on a live document in real-time. With @ mentions, users can link one list to another, making it easy for everyone to search for information without getting confused. Nuclino also organizes your team's information in boards and graphs, giving you a visual outlook of your team's knowledge base.
Some cool features of Nuclino include:
Access rights mean you can control who can read, edit, and do more with simple roles and access settings.
Format content quickly with Markdown
Version history to undo unwanted or accidental changes.
Hierarchical tags to stay organized.
Pricing:
Free plan with limited features
Paid plans start at: Standard ($5 per user per month), Premium ($10 per user per month).
Are you a heavy Google Docs user? Then you're going to love "you need a wiki". You need a wiki converts your Google Docs into a fully functioning wiki in an instant! Simply import your existing Google Drive folders and files and get started in less than 30 seconds.
Google Docs has always had a not-so-robust search functionality. With You need a wiki on top, you can get a nested tree menu and a speedy interface that lets you find the docs you're looking for faster.
Users can link one document to another, making it easy to organize and find content faster with this wiki tool. You can also use native Google Docs features like editing, live collaboration, advanced formatting.
Some cool features of You need a wiki include:
Read-only mode prevents accidental updates
Get started in under a minute
All your content gets saved to Google Drive.
Pricing:
Free plan with limited features
Paid plans start at: Up to 10 users ($10 per month), up to 25 users ($49 per month), up to 75 users ($99 per month).
Related: Top 4 Google Docs Alternatives for Businesses
Which Wiki Tool are you going to try?
If your company doesn't have a wiki yet, we'd highly encourage you to set one up as soon as possible. There are many wiki software out there. However, the above-mentioned ones are the best of the bunch. If you want to work with your team and need a robust content management system along with a smart editor for documentation, you can give Bit.ai a try. You can't go wrong with any of the wiki tools mentioned, it's just a matter of personal preference.
We hope you find your dream wiki tool and create an awesome knowledge base!
Also, is your favourite wiki tool missing from the list? Tell us about it by tweeting us @elink_io
Further reads:
Pin it for future reference!