Business owners wear many hats, and each of those hats means making decisions; decisions that will ultimately determine your business's success. And when it comes to marketing, one of the most important decisions you'll ever make is choosing your company's logo's design.
Fortunately for business owners, there are now numerous options for creating a logo. One being outsourcing your logo's design. But that inevitably leads to another decision, who do you choose to design it? No worries, we feel your pain!
That's why we've compiled a list of things to consider when choosing a logo design company.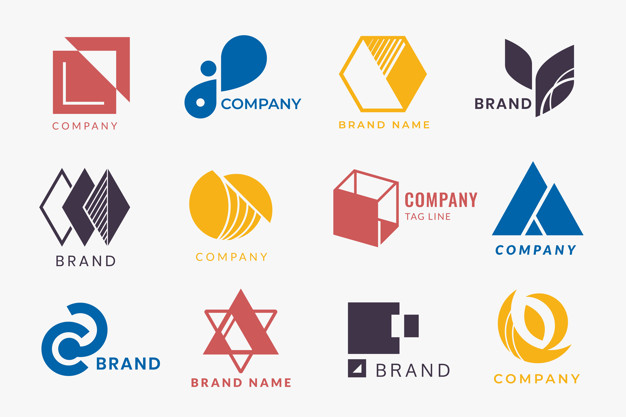 Let's start at the beginning and then dive into the details…
What is a Logo?
If you put that search term into Google, you'll find the following description:
"A logo is a graphic mark, emblem, or symbol used to aid and promote public identification and recognition. It may be of an abstract or figurative design or include the text of the name it represents as in a wordmark" content taken from Wikipedia.
It's an accurate description, but it doesn't tell you the whole story!
If you own a company or are thinking of starting one that's going to rely on the internet to drive traffic and sales, you need a deeper understanding of what a logo is.
Here's why:
Your logo is the core of your brand identity. It creates the first impression viewers have of your business, and it should set the tone for everything to come. It's how you grab their attention and create familiarity. You use it to connect every piece of content you produce, so no matter what platform you're on, your viewers will instantly recognize who you are and what you offer.
Read more: 5 Killer Graphic Design Tips That Will Boost Your Customer Engagement
Do You Need a Logo?
By now, you probably know that the answer to that question is yes.

But if you have still had any lingering doubts, here are the reasons why you need a logo…
They make that all-important first impression, inviting viewers to interact with your brand.
Logos provide visual identification; they're how customers will recognize your brand.
It distinguishes you from your competitors.
It helps you create brand loyalty.
We hope that by now you understand the importance of having a logo, so let's understand who makes a good logo!
Who Makes a Good Logo?
Design agencies, freelance designers, and online design companies do.
What you choose is often dependent on your budget and time scale requirements or limitations. To help you understand how these services differ, we're going to a look at what each one offers and find out precisely what you're getting, and not getting, for your dollar…
Cost of a logo design
The logo design cost can range from $20 – $10,000; that's quite a price range! But there's a good reason for it; firstly, it ensures that all businesses and budgets are catered for, and the price you pay is a reflection of the service you require and receive.
So, if you're a start-up business with an almost next to no budget for marketing, then an online design company such as an AI logo maker could be the answer to your immediate logo needs. However, if you're a large corporation whose global perception relies on your logo, you'll be using a logo design agency.
Price breakdown could be as follows :
Online logo maker: $10- $50 / logos built using AI machine learning software, providing a selection of stock icons and fonts that can be adjusted to your needs. 
Freelance designer: $250 – $2500 / Price dependant on the designer's experience, marketplace knowledge, and professionalism of their service.
Design agency: $2500 + / High-quality designs, service, and advice, from a full team of experienced and creative specialists.
Read more: Top 6 Free Image Hosting Websites for 2021!
How long does it take?
The time it takes to create your logo is often equivalent to the cost. A rule of thumb is, expect to pay a minimum of $250 per day for an independent designer. For example, if they charge you $1000, you can expect your logo returned within four days, and possibly sooner!
Online logo maker: A rapid turnaround, sometimes possible in under an hour.
Freelance designer: Often dependant on your design needs and the price charged, anything from one to ten days.
Design agency: Ranging from days for a logo to months for a complete top to bottom design package.
With so many options available at hand, you might be considering what's the best option for you. Thankfully, we've got the answers for you…
Read more: Identify and Find Font from an Image with these Tools!
Hiring vs. DIY – How to Choose?
DIY
Not too long ago, the option of using an automated logo design company to create your logo yourself didn't exist.
Fast forward to the present, and you can easily, quickly, and affordably design, build, and upload a logo from the comfort of your own home!
But there are, of course, pros and cons, let's look at them:
Pros:
Affordability: Some websites provide logos for free. Others have affordable price plans, but even these allow you to design it for free and only pay when you're happy with the result.
Customizable: Customization options are limitless when compared with a designer.
Fast Turnaround: Many DIY platforms provide instantaneous results.
Cons:
Lack of problem-solving: When you DIY, you have no one to turn to with problem-solving.
Lack of idea generation: The same applies to idea generation; it's just you, so there's no innovative external input.
Lack of expertise: Do you have the knowledge required to design a consumer and market-related logo? If not, it could fall flat.
On the flip side, you have the option of hiring. Let's have a look at it!
Hiring
If you don't have the knowledge required for designing a market and customer-related logo, or the inclination to research them, you can always hire a graphic designer to do it for you.
If you think you'll have additional design projects as your company grows, hiring a professional from the beginning can create consistency throughout all your marketing projects.
PROS:
Expertise: Experienced designers have a wealth of knowledge regarding market trends, consumer-related design techniques, color psychology, and the skills required for bringing them all together to create professional-looking logos.
Variation options: Graphic designers will, in general, provide you with up to three logo design options. However, ensure it's in the contract and agreed upon before proceeding.
Quality results: Professionals know which formats and files you require for your offline and online logo placements.
CONS:
Expensive: Quality designers aren't cheap, but if they have the testimonials to back up their price, they can be worth every cent.
Customization: Not all designers are logo designers, and others might not have sufficient experience in your market place. Research any prospects to ensure their style fits your business and your marketing needs.
Convenience: Designers will have questions that only you can answer; this means communicating and coordinating to ensure you provide them with everything they need.
Over to You!
Whatever your decision, be it DIY, freelancer, or design agency, your logo design has to identify your brand and connect it with your target audience. It also needs to be scalable and versatile, so it fits in with all your marketing requirements, and above all, be memorable.
What are you waiting for? Create a logo with this all-in-one guide on how to choose the best logo for your brand at your side and let us know about your experiences by commenting/tweeting to us!
Further reads:
Create an Awesome Looking Wix Portfolio in Minutes with elink!
How to Create a Beautiful Online Portfolio?
20+ Awesome Free Block Letter Fonts You Must Explore!