Technology is revolutionizing everywhere and children easily adapt to it more than anyone else. They are being raised in a digital world and for students of all ages, it is natural to use tech resources in every step of their lives. This is why online educational tools for teachers are becoming increasingly crucial.
Traditional modes of teaching are already going through a transformation to evolve according to the needs of 21st-century students and to enhance the concepts of E-learning. The digital future is literally happening now.
In fact, the worldwide e-learning market is estimated to be worth $325 Billion by the year 2025.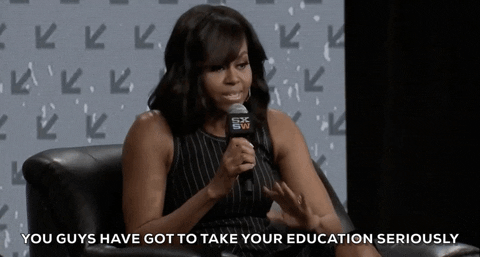 Many educators nowadays are extensively using the latest and most useful online tools to digitize their classrooms and make their job of teaching and interacting with students, easier and more fun. Incorporating digital tools in distance education has changed the teaching strategies for better growth.
Don't worry! You don't have to be all tech-savvy to use these online resources in your teaching endeavor. To provide an effective and personalized learning experience in your classroom, you just have to integrate technology into your teaching techniques efficiently with the help of these 4 online education tools!
But before that, let's dig into a little more on why do we even need an online tool for teachers?
How online education tools are helping teachers with distance education?
Some say that wisdom comes with age while others claim that it comes from learning.
Today, thanks to the internet, learning is open to all. Hence, people in remote areas where traditional learning faces various difficulties can now take advantage of distance education.
By now, e-learning has been effective to those, who understood its value. It provides the chance to have great results at lower costs. Besides, online education has many other advantages and below are some of them!
1. Anyone can access education no matter the location
When people tend to choose study programs, often they need to move to other cities, away from their family, and friends. In such cases, online education tools help to eliminate all those barriers and borders, both physically and socially. Distance learning tools are a great solution for the troubles that these people face as they offer high-quality education anywhere anytime and they are not bound to one location.
More than 20 million students were enrolled in at least one or more distance education courses in 2021.
Read more: 10 Best EdTech Tools for 2020

2. Flexibility and Comfort
Where some students like being in competitive surroundings to work hard whereas others feel overwhelmed. With online education, it is easier to accept failures when in your comfort zones.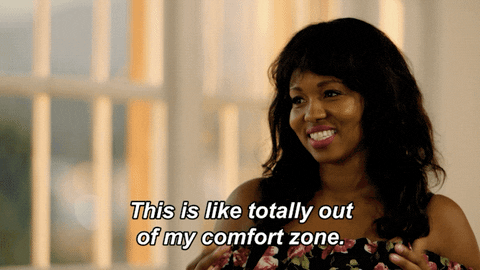 When speaking of comfort, online education tools help both- teachers and students cut costs and save the time of traveling from home to the university campus. You can even be flexible with your class schedules and skip wake up early in the morning.
In fact, 71% of students believe that online learning offers enhanced flexibility to take classes for every age group.
Although, we must remember that to be successful it is important to leave your comfort zone.
3. Sharing knowledge with others
Generally, when we learn something new we feel the need to share it with others. This is another purpose of distance education that is, "sharing knowledge". When the course you are pursuing is part of a larger network of people, you can motivate others by sharing what you have learned through these online education tools.
Therefore, online education tools can help you generate an idea and develop a passion for learning in a way that can bring a change to the current education system and beyond.
Well, we have curated a list of the latest go-to online education tools for educators that won't become tomorrow's old news? Let's dig in!
Best online education tools for every Teacher's Toolkit
As learning becomes more and more digitized, new technologies are constantly arising for modern educators, making it an overwhelming endeavor to keep your classroom equipped with the latest digital tools and technology.
Especially, when you know that the best resources can reshape your teaching, making everything revolve around the classroom, from presentations to discussions and grading, feel effortless.
Fortunately, there are plenty of freemium online education tools available on the internet that you can take use to keep your students engaged. By fully utilizing these multitudes of online resources — you'll have your class leaping into the digital age in no time!
Educators from across the world have a multitude of digital resources to share with their students for different purposes. But constantly involves link sharing to articles, ebooks, videos, whitepapers and much more.
Well, we have brought you the perfect tool called elink, to make all this easy as a breeze! Elink is an award-winning visual bookmarking tool that allows for the fastest link sharing around any topic. It helps teachers and their students to organize content/links that they can find around the web, and turn it into beautiful shareable visual links in minutes!
What all elink has to offer?
Clean, Simple, and Fun to Use!- elink has a clean, simple and highly intuitive interface. Simply select a layout, add your links, and let elink do the rest!
Create on Any Device- elink has been designed to work on all types of devices (computers, tablets, smartphones). The platform is fully responsive, making it easy for you to publish, edit and curate content on the go.
Multiple Ways to Share Content- elink is multidimensional as it allows teachers to share curated content with their students in multiple ways. An elink can be converted into an email newsletter, can be embedded on your website, or can even be shared as a standalone web page. There's nothing like it out there!
Make it engaging with 30+ templates!- elink has an extensive list of 30+ awesome templates for you to choose from. Simply select a template and keep adding your content links until done. You can switch as per your design needs!
Update Any Time- elink makes it easy for you to update your content anytime whether it's in the draft state or has been published.
Speed things up with the Chrome Extension!- elink's Chrome Extension makes link sharing with students even more helpful. You can save images, web pages, or website URLs directly to your post, or you can save it for later in the link library. Simply click the chrome extension and elink will automatically save that URL in your link library!
Bit.ai, a modern-day powerful document collaboration and a great alternative to Google Docs and Microsoft Word that helps teachers and students to easily collaborate, track, share and manage all classroom documents in one place.
Bit's real-time collaboration feature makes it effortless for a class to be under one virtual roof, provide teacher-student feedback, suggestions, add comments, and discuss lessons together easily or even embed these pages on google sites etc..
Teachers can use Bit to create ebooks, media-rich assignments, documents, and reports, for their students to give them a more comprehensive learning experience than sharing boring text-only PDFs, emails, etc.
What's unique about Bit?
Minimalistic design – Bit's editor allows you to focus on writing and the work you're implementing, without any distractions. The platform interface is easy to understand, making it easy for new visitors to get onboard quickly.
Real-time Collaboration: Multiple people can simultaneously collaborate on a Bit smart document in real-time. Suggest edits, work collectively and ask questions with real-time mentions, and comments.
Rich Embeds – With 90+ integrations like Loom, Bit allows you to embed rich media right into your documents, be it images, videos, GIFs, Charts, PDFs, and more.
Content Library -Bit also has a content library to store all your important images, files and digital content in one place, making your workflow smooth as a breeze!
Document Tracking – Bit even lets you track your shared documents so you can see how your students are interacting with them so you can act accordingly.
Smart Search – Bit has a powerful search that lets you quickly find the content you are looking for. You can search for workspaces, assignment titles, and even document bodies.
Read more: The Best Curation Tool for Educators and Students
Teachers spend their time crafting presentations they hope their students would find interesting and easy to understand. But in some scenarios, slideshow software is not necessarily one of the best presentation tools out there!
Why not? say goodbye to those boring old presentations and shift to the perfect alternative tool, worth exploring called Prezi. It is an online whiteboard that allows you to interact with information visually as you speak and lets you move to different places in your presentation that you want, rather than moving in a linear pattern from one slide to the next.
It's dynamic and captivating- Transitions in Prezi are a lot slicker and neater, not to mention more interesting.
It lives in the cloud- You can access your presentation and edit it through the cloud – on any device and browser.
Suited for Digital age- Prezi is crafted to seamlessly integrate media content. It allows you to embed images and other elements directly into the presentation.
Prezi is one of the best online education tools for the teacher, that would help you keep the students attentive and can be used to create both- private and shareable presentations, depending on the plan you have.
NearPod is a well-equipped teacher's tool that offers them the chance to create interactive lessons online in their preferred subject. This online tool is responsive to all types of devices including chrome books, Android devices, iPhones, iPad and works on all types of browsers and operating systems.
Integrates with other teaching platforms– Like Schoology and Canvas instructure. Teachers can easily upload their already created presentations, PDFs, documents, etc as well. NearPod even allows you to create open-ended questions, quizzes, polls, 3D objects and Draw It.
NearPod does not just limit to 3D objects- It comes with a VR– Virtual Reality that teachers can use to take their students on a field trip from where ever the classroom is, to anywhere! Using a VR for History or Geography lessons helps with keeping the students attentive and make sure they don't fall asleep halfway through the lecture.
Easy to connect- Teachers just have to start a lesson, students enter a lesson code, and it automatically gets synced to all students' devices.
And in case if a student is a little slow, NearPod gives you the option to launch Pace lessons that students can finish in their own manageable time. Making it, one of the coolest online education tools for teachers!
Finally…
Teachers polish the future as they shape the thoughts of students. With such great responsibility on them, teachers need to be equipped with all the resources they require to help them make their job easier.
Technology is a huge enabler and is facilitating a ton of online resources for teachers including these amazing tools, leaving them free time to focus on improving the teaching part. Students too, love using new trends and technology as its exciting, and fun way of learning concepts and applying them in real life.
Which tool or app do you use to support distance learning? Did we miss out on your favorite tool for online education? Let us know in the comment section below or tweeting us @elink_io. Happy Teaching!
Further reads: