With more than 40% of the world's population on the internet and over a billion websites, it's no longer enough to blog three times a week and publish content just for the sake of marketing it.
There are new websites, blogs, and platforms being introduced in the industry every year! Hence to gain a competitive edge, content marketers are being forced to strengthen their marketing strategies so that they get a larger share of readers' time and visibility on the ever-growing number of platforms.
Simply put, the shifting online dynamics are making marketers find clever ways to utilize different resources and engage more customers.
According to a study by Linkedin Technology Marketing Community, the two major content marketing challenges that marketers face are:
Developing enough content in variety and volume.
Lack of bandwidth and time to create enough content.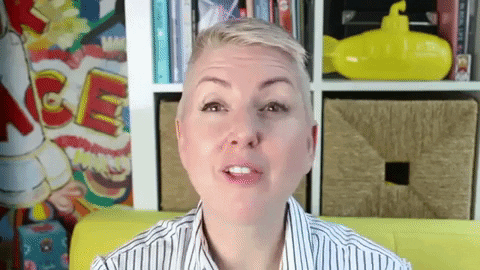 So what is content curation? Content curation is finding, filtering, and sharing a handpicked collection of content with your audience from a variety of sources across the internet. These can be specific topics, that you share and publish on different platforms. A curated piece of content can be in any form such as webpages, blogs, newsletters, or infographics.
Content marketers, digital marketers, and social media marketers are moving towards content curation to help them generate engaging and fresh content. In fact, 82% of marketers have added content curation to their marketing strategy to showcase themselves as an authority in their industry and to reinforce their relationships with the audience.
If done right, content curation works as a magnet – it lures readers who eventually turn into potential customers. The more you collect, filter, and share your curated content, the more your influence and network will grow.
Even though it takes time to cut out the best content from the internet and share it with your audience — it's worth the effort! But, before you get started with a new curation strategy, we have curated a list of 12 lesser-known yet, valuable facts about content curation that might help you change the curation game and turn you into a superhero of the modern-day internet!
Let's face some facts!
13 Valuable Facts About Content Curation to Learn From!
1. Curation Is Social!
One of the most prominent trends in modern-day marketing is the coming together of social media strategy and content marketing known as "social curation". Most brands today, choose social curation over content creation as a way of finding new content.
76% of marketers share and distribute curated content on social media, the most popular platform content curation. Also, sharing insights and knowledge in the form of a curated piece of content to educate people on social media is a great way to increase outreach and goodwill.
According to a study, 7 out of 11 curated Facebook posts reach out to over a whopping 750,000 users.

Read more: Social Curation: The New Trend!
2. Content Curation: Not So Uncommon Anymore!
According to research done by Skyword, it was found that curating content isn't an innovative or new practice anymore, it had become a compulsion now.
Today, only 5% of the marketers worldwide surveyed in their yearly report that they never share other company's content, while around 33% share industry publications, blogs, or other resources on a regular basis!
3. Curation Establishes Leadership!
"Effective content curation highlights amazing content that readers have never seen in a way that adds value and impresses the original source." – Ross Hudgens
Every business and its marketers want to be known as the go-to source for knowledge in their niche, and a healthy content curation strategy can position an organization as a strong leader in the industry. More than 85% of curators say establishing thought leadership is their main goal!
Content curation actively works as a valuable tool for showing authority and helps individuals build relationships with key brands and bloggers.
4. Finding the Right Content Is Tough
Customers are living through a culture that has been described as "information obesity," and brands with a serious approach to curation realize that sharing low-quality, old, or mediocre content won't bring their company any success.
Before you share a blog or embed a video consider if it's relevant to your audience and of good quality. 65% of marketers find it hard to curate quality and engaging content.
5. Different Forms of Curation
If you think content curation is an easy task of finding and sharing links on different platforms, well you should rethink! There are a number of recognized methods to curating content:
Aggregation: the most common form of curation, organizations compile relevant information on a given topic into a single location.
Distillation: Sharing only the top insights on a highly-popular topic, by embedding the best quotations or tweets.
Elevation: Drawing conclusions on issues or trends by analyzing social posts.
Mashups: Blending curated and original content into a fresh, original take.
Chronology: Developing a timeline of events, social posts, using links, and other curated media.
Read more: Curated Newsletter: The What, Who, How and Why of a Curated Newsletter
 6. Being Thankful Unlocks the Power of Content Curation.
Thank those original writers and content creators by mentioning their social handle when you share your curated content. That just not only creates goodwill for your business but also generates credibility! You can even tag them in post comment threads to get them involved in the conversation!
This empowers your networking by bringing the author into the conversation and gives your brand exposure- for free.
7. Social Sourcing
Around 79% of marketers use social media platforms to find content for their content curation strategy, whereas only 63% rely on internal subscriptions and newsletters. Producing a healthy social media presence is crucial to cast a net to find the right content.
To genuinely gain attention for your content curation strategy, using hashtag searches and frequent monitoring to find data before it goes viral.
8. Resources Rule
To fight the unique challenges of content curation, companies are increasingly turning to official systems, processes, or resources to stay organized. They must develop a system of internal communication and collaboration for quality-checking before they publish 3rd-party information.
One such resource that can be used for internal communication, documentation, and collaboration is Bit.ai. Bit allows teams and individuals to create, collaborate, and organize all their work documents, dynamic notes, wikis, and knowledge bases in one place.
Read more: What is Video Curation & How To Curate Video Content
9. There's a Code of Ethics
There is 'The Curator's Code' that showcases common in-depth queries about plagiarism, source-mention, etc., you should be aware of as you go into building your curation strategy!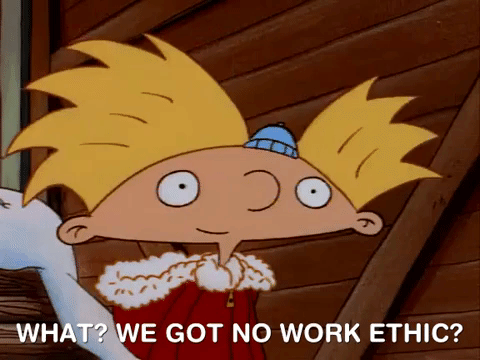 It suggests that you should clearly address the original author while curating content, rephrase content so you're well within the fair use clause, and don't disobey their patents or copyrights. These ethical factors can help guide other people while they use this content marketing tactic.
10. Weak Headlines will Kill Good Content.
In many cases where a great study has tremendous outcomes for everyone, the boring title of that study ensures that no one will ever read it!
If you find amazing content you know your audience will love, but the headline is duller than dirt, create your own personalized headline and place it in front of theirs when you curate content.
According to research by KISSmetrics, a magnetic headline tweaks the conversion rate by 40%.
11. Curatorship Could Be the Future!
As the idea of a filtering content becomes more clear to the customers, the value of content curators rises. In fact, a study by Search Engine Journal predicts that Google might even launch curator markups in the future, that that will be used as an alternative to authorship.
So, boost your brand's visibility and reputation by incorporating the perfect content curation strategy.
12. Curate Smart: Tools are Your Friends!
Tools make a great impact on the overall development and curation of your content marketing strategy. According to a survey taken by Curata, it was found that 78% of marketers are using at least one branded tool or resource to annotate and compile links for content curation.
There are a few content curation tools that can help you curate online knowledge and organize stuff together. However, the best content curation tool out there is elink.io!
The contents you curate on elink can be shared via social media as a stand-alone web page, embedded onto any website or shared as a responsive newsletter via any 3rd party email provider. elink.io also offers a Chrome Extension for faster curation. This tool pulls a title, description, and image for each link that is entered; which can be further customized to add your own voice.
Over to You!
Content curation is a practice that brings many positive benefits for both- the curators as well for their intended audience.
It's the perfect way to engage your visitors on social media platforms to share different types of content. By adding curated posts to your content marketing strategy, you'll be able to mention brands, influencers, and experts, eventually leading to better networking!
It will also boost your ability to get in front of different audiences and present your powerful social voice, as well as drive conversations around your content.
Are you currently curating content as part of your content marketing strategy? Which tool do you use? Tell us in the comments section below or tweet us @elink.io
Further reads: