"Video Curation" is increasingly becoming a top notch tactic for gaining exposure and driving engagement without sacrificing quality. But what exactly is video curation and why it is important? Let's find out!
Videos are huge. According to Cisco, global consumer Internet video traffic will account for a staggering 82% of all consumer Internet traffic by 2021. Yes, that's '80' not '18'!
Videos have a way of getting messages across effectively. It's been proven time and again that we are visual creatures. In fact, 90% of the information sent to the brain is visual. Studies have shown that people only remember as little as 20% of what they read and just 10% of what they hear. However, people remember 80% of what they see! Amazing isn't it?!
 Everybody loves videos!
The rise of videos opens up huge opportunities for businesses and marketers. Businesses are leveraging the power of video marketing to gain attention and stay on customer's top of mind. Check out these mind-blowing video stats
The customers, too, are enjoying these videos.
It's safe to say that everybody love videos. However, creating high quality, engaging and visually appealing videos take a lot of time, effort, and resources; things that almost all businesses are short on.
You either stop creating videos (bad idea) or create videos after long intervals (equally bad idea). If you do not regularly create and put out high-quality content out there, your customers and prospects might have to go elsewhere to feed their content hunger. Lucky for you, there's a third option- Video Curation.
Related: Content Curation for Marketers: A Complete Guide With Examples
VIDEO CURATION TO THE RESCUE!
Video curation refers to the art of finding the best videos on a topic, compiling them, and sharing your findings with others. A video curator spends hours finding the best of the best from the plethora of videos out there and shares it with his/her audience.
Since a majority of people out there don't have the time or the resources to create original videos every day, video curation makes sure that there's always something to share!
CURATE VIDEOS WITH ELINK.IO
elink.io is an all-in-one content curation tool that allows you to curate and publish video (or any other form of content) as a newsletter, web page or website embed. Sounds interesting? Let's see how you can curate videos and share it with the world in less than 5 minutes!
Step 1: Select a layout.
Elink has a variety of visually appealing templates to choose from. Each template is responsive, so you don't have to worry about the appearance of your curated content on different devices with varying screen sizes.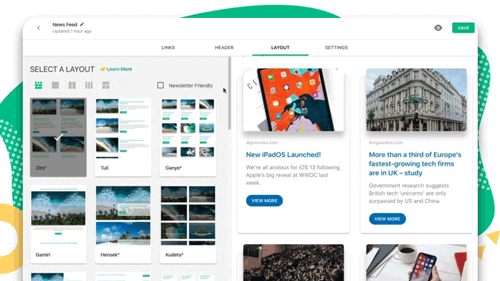 Step 2: Add your Videos
Copy and paste links to the videos you want to share with your audience and elink will automatically generate a thumbnail and a descriptive text regarding each video.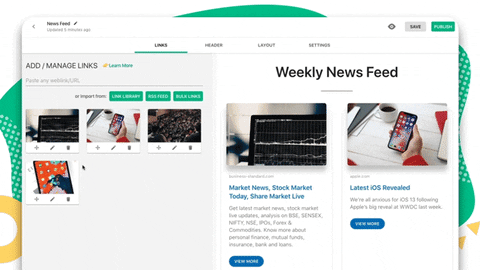 Step 3: Give your elink a title!
Give your curated web page a catchy title (Ex- Top videos of the week). Choose "Header 1" template to add a header image and short introductory text. This is your opportunity to engage your audience.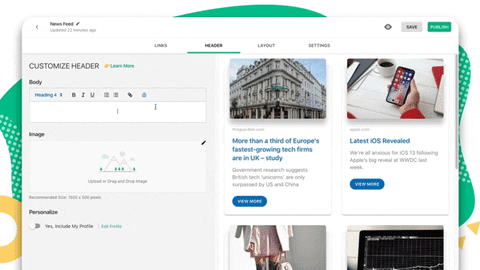 Step 4: Publish
That's it, you've created your elink web page now hit publish!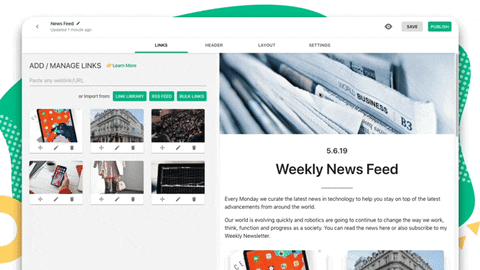 PS: You can make changes to your elink even after you have hit "publish"
This is how your curated video content might look like!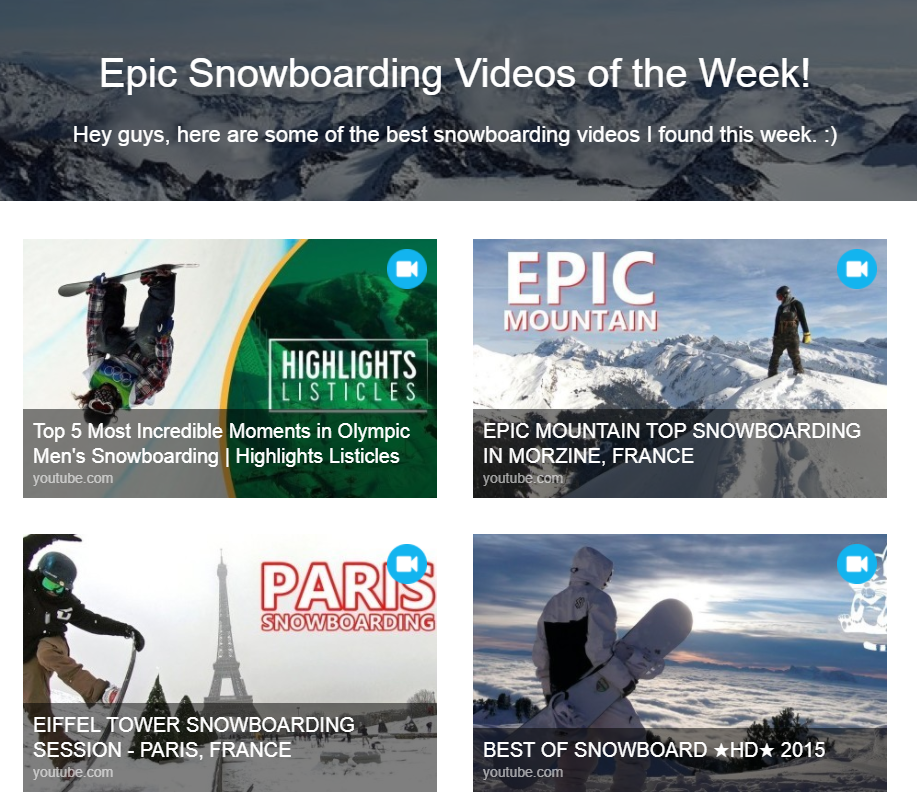 It's that easy!
You can now embed this curated collection of videos on your website or blog for your fans to see. You can also share this curated collection as a standalone web page on social media, or even share it as an email newsletter for your subscribers to enjoy!
Pro Tip: You can create a curated collection like above with any sort of content- be it videos, articles, music, podcast, cloud files- basically anything on the web with a link! You can create a press page with links to your media mentions, create an about page with links to your social media profiles, create a curated products page with affiliate links– the possibilities are endless!
Video curation never let you have a "content drought" and keeps your fans engaged and wanting for more!Let's make an elink! 👉
Learn how to create fast newsletter for any email provider
Further reads:
Don't want to forget this information?