Content has always been the backbone of the internet. One of the biggest advantages of the internet is that it allows anyone from around the world to find good, quality content across any topic.
This is why content marketing continues to be the most sought-after marketing strategy by businesses.
Content related Stats
Good quality, informative, and consistent content makes your business easy to find online. Quality content can attract viewers to your website, which in turn boosts your search engine ranking by signaling to Google that your website's content is relevant. Thus, sharing content that is informative, reliable, easy to read, and visually appealing can be your ticket to digital media success.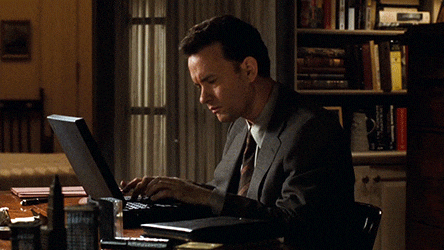 All of this sounds great until you actually sit down and start creating quality content on your own. In order to push out good content consistently, you need a lot of time, money, and effort. If you are a small business owner, a solopreneur, or a busy marketer, you don't have that type of time.
In a study by Linkedin Technology Marketing Community, the two biggest content marketing challenges are:
Lack of time and bandwidth to create enough content.
Producing enough content in variety and volume.
So what's the solution? It's something amazing called content curation!
What is content curation?
In simple words, content curation is the process of sifting through content, selecting the most useful pieces, and sharing it with your audience. Content curators can share this information as a collection of individual pieces of content or as a digest (say, an email newsletter). Often times this includes adding your own unique voice (i.e. context) to the content you're sharing.
The best way to do content curation is to use choose from the variety of content curation tools available on the market today.
These content curation tools allow users to search for interesting content pieces, create a neat collection, and share it with your audience on your website and various other distribution channels on the internet. Content curation tools help you save time, money, and effort and allow you to consistently keep your audience entertained with quality content.
Why Is Content Curation Beneficial?
The entire need for content curation arises because we have an endless sea of information available online. Nobody has the time to scan through all the limitless content and find what's the best and most relevant to them.
Only 21% of searchers click more than one result. Because content today is being created in abundance, you can do the math and get a good enough idea of just how much content gets lost to the competition.
Also, 64% of content creators struggle to produce enough quality information to establish an engaged audience.

This is why content curation is so relevant in today's world. There are also a number of other things that content curation is helpful with:
1. Growing your audience:
It's not very easy to create fresh and stimulating content all the time. There's a considerable amount of research and thought process that goes into creating a meaty piece of content that will be cherished by all.  Especially in today's dynamic world where people have access to so much information.
If you use content curation, you can easily keep posting curated lists on the go, and you won't have to worry about your audiences forgetting about your existence just because you aren't able to create new content as frequently – from web content, blog content, email newsletters, social media posts and more!
Related: Learn How to do Growth Hacking
2. Building relationships:
Through curation, you're essentially giving a shout out to other content creators by mentioning their articles or products. This is a solid way of building relationships and networking. These influencers might end up getting impressed and share your 'curated content' with their followers through their social media accounts!
3. It's ethical: 
Plagiarism is a red flag in the content creation world. As discussed above, creating content from the start can be a laborious task. The pressure of staying relevant can sometimes make people resort to malicious practices like copying content from other sources. This is unethical and never goes a long way for anybody. With content curation, you're not copying or taking credit for anybody else's work. You're actually just referring to their work, and moreover, you're garnering attention for it. This is why content curation isn't just socially acceptable, it's socially revered.
The Best Content Curation Tools Out There
Ready to find the perfect tool for all your content curation needs? Good, we got you covered! We've made a curated list of some of the best content curation tools out there so you don't have to do the research all by yourself. Thank us later 😉
As we like to call it, the Michael Jordan of curation tools, elink.io is one of the top content curation platforms out there. It is a must-have in your tool belt regardless of your profession. elink is the fastest and most professional way to share curated content on any topic in a visually appealing way. Think of it as a professional Pinterest.
The content you curate on elink can be shared via social media as a stand-alone web page, embedded onto any website or sent as a responsive newsletter via Gmail, MailChimp, Active Campaign, or any other email platform.
elink.io also offers a Chrome Extension and RSS feeds for faster curation. This tool pulls a title, description, and image for each link that is entered; which can be further customized to add your own voice. elink offers 19 beautiful prebuilt responsive layouts, so you never have to worry about design and can just focus on your content. The website is fully responsive allowing you to access it from any device.
There is no limit to how many elinks you can create; so give it a try today.
You know what's cool? Your own personalized magazine comprising of all the content you like! Flipboard allows you to do just that as it collects quality content you need and then presents it in a magazine format so that it is organized and looks visually appealing. Just choose your preferences and your feed will be curated with articles and recommended stories. You can also follow others who share similar interests.
Flipboard provides many different features to make it easy to curate content- The Flip.it button is essentially a web bookmarklet that allows you to directly bookmark articles, videos, etc directly to your Flipboard magazine, a Flip share button which allows other Flipboard users to collect content from your website into their magazines, a magazine widget which allows users to embed a link to their Flipboard magazine on their website or blog, and a Flipboard profile badge for bloggers, partners, and fans. With so many easy to use and effective tools, Flipboard makes the task of content curation fun and appealing!
Huzzaz, lets you quickly search and collect videos from various video platforms. Create video collections around your work portfolio, fun music videos, interesting DIY tutorials, memorable sports highlights, and much more. Organize video collections from YouTube, Vimeo, Facebook, Twitch, etc and share it with your audience. Huzzaz also provides insights into viewing behavior, helping users to easily see which videos matter most to their viewers, and increase engagement on their site.
Medium is the wild card on this list. Not many people think of Medium as a content curation platform. The medium allows you to create publications around a topic, and have other Medium authors contribute articles to those publications. You can basically create your own online magazine of curated content with an awesome UI and functionalities. Medium, with millions of daily active readers on the site, can be a great platform for you to build an online audience.
Feedly is another one of the top content curation platforms out there that helps you organize all your favorite publications, blogs, podcasts, and YouTube channels into collections. Stay up-to-date with all the content from your favorite sites and topics. You can even label your groups of feeds for easy reference. From your feed, you can add information in collections called boards, that you can share with your network, peers, or friends if you are a paid customer.
Dubbed as the save button for the web, Pocket is one the top content curation platforms out there that help you save articles, videos, or nearly any other web content in Pocket that you want to read, watch, or share at a later time. Its Chrome Extension makes it easy for people to click add web content to their Pocket dashboard as they browse the web. No need to copy and paste the URL to your Pocket account! Say goodbye to boring old bookmarks and emailing interesting links to yourself!
It doubles as a discovery platform where users can browse through interesting new content that others are reading or "pocketing". Pocket has apps and a responsive website that is accessible from every device. You can also view content offline on the go!
Trap.it is a tool that started off as a content curation platform but later branched out into being a social selling machine. Trap.it puts your employees' social media presence to work. It's a platform that helps brands tap into their employee's networks and reach a wider audience. It helps employees look for, network, and build relationships with their targeted audiences by sharing only relevant information. Built-in analytics and reports provide valuable insight to shape your employee advocacy and social selling strategies.
Everybody loves a good list! No matter if you are sharing the top 10 comedy movies of all time, top guilty pleasure songs, or top content curation tools of all time- sharing a list gives that extra edge to your content that makes it more readable and shareable! Enter, List.ly, a tool that helps you to find, create, curate, and share listicles on any topic. This top content curation tool is a great social way to engage your audience and share curated content publicly. They have a great set of collaboration features making it a fun way to share the best of the web socially. It comes with a Chrome Extension to help you save information on the go and grow your 'lists.' You can even embed these lists on your blog or website for added viewership!
I'm sure you have heard of the famous content curation platform called Pinterest. Pinterest acts as a visual curation bookmarking tool that helps you discover and save creative ideas. It is a creative way to discover and share your tastes, interests, and hobbies with others in the community. Users can follow boards, like, comment, and re-pin other users' content. Collect visual inspiration for a wedding, recipes, quirky advertisements, favorite quotes, etc. and show the creative side of you to your audience.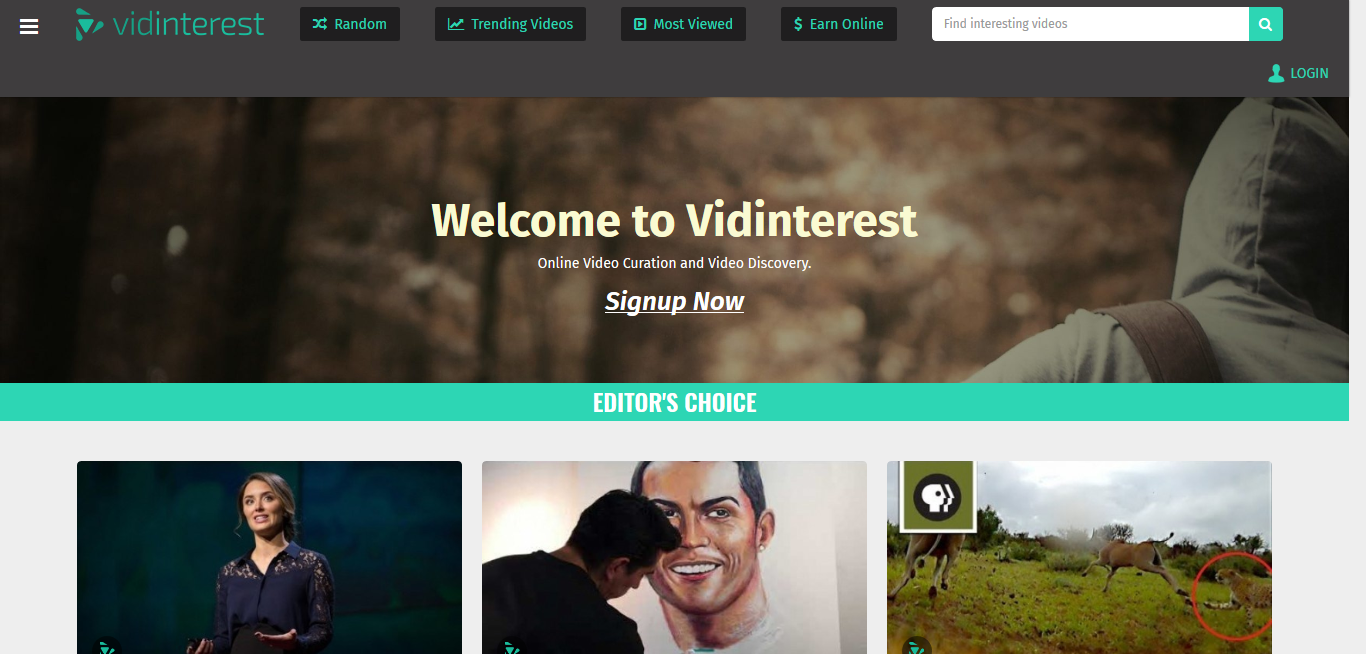 A Pinterest for videos, Vidinterest lets you curate videos from famous video sites like YouTube, Dailymotion, Vimeo, etc. and create an awesome looking collection. There aren't that many curation tools focused specifically on video, which makes Vidinterest special. Users can sort videos by the number of views and can see what's currently trending to keep your video marketing strategy up-to-date.
Curata's content curation platform lets users discover, organize, add their own commentary, and share the best content from around the web from a single dashboard. Choose from a number of sources (blogs, news sites, authors, etc) and Curata will create a special list of relevant results for you to share. It also has an added feature of a centralized calendar to coordinate team members, programs, and organization-wide content initiatives.
Been around for a while, Paper.li lets you create an online newspaper of sorts using content from Twitter, Facebook, Google+, YouTube, and RSS feeds. This top content curation tool makes it easy for you to find, publish, and share content on the web and social media by aggregating content from any web source. It's a fun way to share curated content through your social media channels or as an email digest.
One of the fastest growing social networking sites, Quora has quickly become the place to find answers. Quora lets users ask questions like "what are the best sites to study programming" to "how can you become a successful manager" and everything in between. Keeping an eye on Quora and studying what kind of answers people are looking for gives you an insight into user behavior and interest. You can bookmark these answers to your Quora account and create custom content for your blog.
 14: Juxtapost
This Pinterest-Esque curation platform, Juxtapost helps you save and keep track of content from all around the web. Everything you bookmark is categorized into something called pasteboards. Community members can follow one-another and find inspiration for the best-curated content. One of the best parts is that you have the ability to preview your content in detail without needing to leave your browser. Juxtapost also provides an option to export all of your bookmarked data in case you need to organize it via spreadsheets, etc.
 15: Nuzzel
A curation platform especially catered to keep in touch with your Twitter network while also allowing users to create and curate an awesome looking email newsletter. Add stories or content you find relevant to your audience, add your own commentary, and share it with your audiences quickly.
 16: BundlePost
Ever ran out of content to share on social media through your business account? Don't worry, this next curation platform might help! BundlePost is a curation platform and content marketing tool that makes it possible for you to "discover, distribute, and promote in less time." Bundle Post aggregates and schedules all your social media content so that you can focus on more important things. It helps you to streamline your scheduling and in about 20 minutes you can schedule out posts with hashtags for 3-5 days out.
Quuu is a different type of curation platform. It's a one-stop-shop for all your social media curation and sharing needs. But what makes it different is the fact that all the content suggestions made by Quuu are hand-curated by an expert. No algorithms involved! This cherry-picked content ensures that all of the content in Quuu's content library is of high quality and relevant. Just select the topics you are interested in, select the number of times, and the time you want Quuu to share content and hit done! You also have the option to manually approve each piece of content Quuu decides to share on your behalf.
Next up our list of great curation platforms is Buzzsumo. Buzzsumo doesn't allow you to create a curated webpage or email newsletter but it gives you something equally important- trending content. Just type in a topic or a domain and quickly discover the best content which is trending all over the world. Then share this content or create similar content pieces and stay relevant to what's happening on the interwebs!
A curation platform catered towards the needs of bloggers and influencers, Triberr helps your content get more shares and views. It works as a social network for content marketers, bloggers, and influencers by helping them connect with industry leaders and curate content. You need to import your content to Tribber, join a tribe (area of interest), and start engaging with fellow tribemates. Triberr helps increase your content's reach as members of a tribe cross-promote each other's content and introduce each other to their audiences. It also helps brands find and connect with influencers through influencer marketing and a self-serve top content curation tool.
Netvibes acts as your personal dashboard; a one-stop-shop for your digital life. This curation platform provides features like monitoring, social analytics, mobile alerts, and systems integration. It monitors social media and sends alerts about content that is relevant to you. From a single dashboard, you can monitor everything you care about online- News, social media, favorite websites, apps, etc. You can even connect your smart devices to automatically control the Internet of Things at your command. Netvibes makes staying on top of the most important information of the day.
Kapost is a content management and curation platform for B2B marketing. Kapost allows users to manage their content and campaigns from one single location. Create internal as well as external collections of content and share it with your audience. Kapost believes in the power of creating the right content for the right people and delivering it at the right time to generate more customers and sales. Kapost wants the marketing team to work smarter and not harder at producing and distributing content.
PostPlanner is a curation platform for marketers and bloggers to curate and automate Facebook and Twitter content. This curation tool helps you find the best and relevant articles to share on Facebook and Twitter with your audience. It also includes photos, status ideas, and much more. It's a smart way to grow your marketing team by just adding this tool to your marketing tool belt. Just plan your distribution schedule and let PostPlanner do the rest. 
23: Curated
Curated lets you put together a digest newsletter quickly and easily. Simply copy the URL of the interesting content you find online and paste it into the curated dashboard. You can even use the curated bookmarklet to quickly add links to your newsletter digest without going to your dashboard over and over again. Once you are satisfied with your content, quickly schedule and send out an awesome looking newsletter!
ContentGems is a content discovery engine which allows you to follow certain topics, keywords, or authors, quickly create a stream of relevant content and share it with your audience.
ContentGems find out those 'content gems' by scanning hundreds and thousands of articles from the best online sources and presents you with a stream of relevant and timely content. Monitor any website with an RSS feed or any Twitter account to curate the best content on the web. It's a top content curation tool to your marketing toolkit.
With users like Fox Sports and Paramount Movies, PublishThis is a great content marketing and curation platform for publishers, agencies, and teams. PublishThis combines search and content production to helps businesses discover, create, and personalize content. It helps identify content that your target market would find insightful, increasing thought leadership and credibility. This top content curation tool focuses on helping enterprise companies create editorial content that can be published and posted via email and social media.
Scoop.it allows you to research and publish great curated content easily. Individuals can quickly create a curated topic web page and share that page on social media, embed on their website, or share it as an email. While businesses can use Scoop.it's content management and distribution capabilities to automate their content marketing and beat competition. Scoop.it also provides something called "content intelligence" which makes use of data science to measure, analyze, and understand content for any topic or website. Easily benchmark your content KPI's against the competition and make better content.
A read-it-later app like Pocket, Instapaper is one of the most popular curation platforms out there. With this app, you can instantly save all of the interesting articles, videos, cooking recipes, song lyrics, etc. you come across while browsing. With one click, Instapaper lets you save, read, and manage the things you find on the Internet. You can then read or view your saved stuff on any device of your choice, be it your iPhone, iPad, Android, or Amazon Kindle!
Here's an infographic that you can save for reference!
Conclusion
Phew! And there you have it, folks! All of the best curation tools on the market curated in one nice little blog post! We hope you enjoyed reading this post as much as we enjoyed curating it! A curation tool can really make your life better by segregating the good from the average and help you read and share only the best information out there. Do you have any favorites from this post? Or any curation platform that we missed? Let's have a chat in the comments below.
Further reads : 
Don't want to forget this information?