Looking for awesome bookmark managers? You have come to the right place!
There is so much good content around the internet. Be it blogs, articles, white papers, infographics, videos, images and even listicles like ours!
So much online content is created and absorbed every minute. The amount of data we produce every day is truly mind-boggling. There are 2.5 quintillion bytes of data created each day, but that pace is only accelerating with the growth of the internet and technology. As much as 90% of the data on the internet has been created since 2016, according to an IBM Marketing Cloud study! That's a heck lot of content!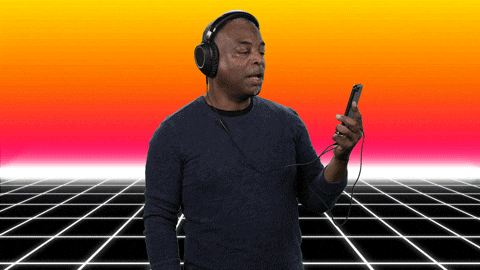 Tons and tons of fresh content means that we are bound to find interesting stuff to read and consume on a daily basis. But considering our busy lifestyle, it's impossible to consume every piece of good content we come across. We need a place to store all this content and get back to it in our free time. That's where bookmarking helps us save the content we would like to view again at our own accord without worrying about losing that awesome content.
The benefits of bookmark managers are that you can easily read your saved content whenever you want so you don't wanna search hard to read again.
But what exactly are bookmark managers and why should you even care? Let's see what are bookmark managers and their importance before we dive in the list of some of the best bookmark managers out there.
What are Bookmark Managers?
Over time, you may add a lot of different websites to your bookmark lists in your browsers like Chrome, Firefox etc. Despite making genuine efforts to organize these bookmarks into folders and subfolders, these can still become a huge, messy list of sites you want to remember or look at later.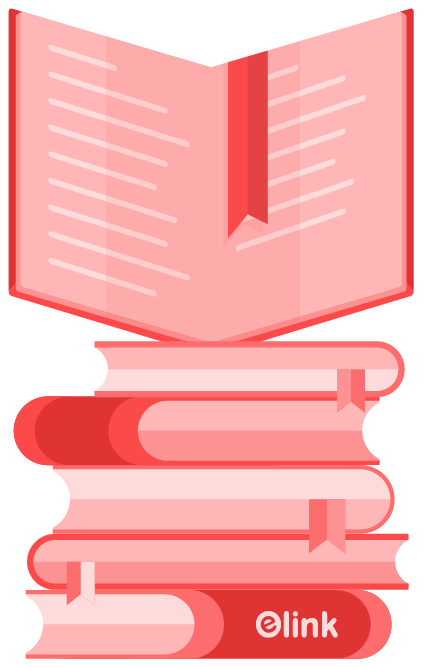 That's where bookmark managers come into play. Bookmarks help you keep track of stuff on the web like the apps you need to research, the sites you need to access regularly, the articles you want to save for later, and so on. Bookmark managers allow you to save and organize your content so that you can view or use it in the future.
They allows you to access all the web pages you have bookmarked from the web browser on any device as long as you have an internet connection.
Importance Of Bookmark Managers
Bookmark managers play an important role in everyday research and building a knowledge database. They help in saving time and increase our efficiency. Bookmark managers have important features like:
Import and export of content
Sharing bookmarks on social media
Organize bookmarks into relevant folders
Accessible on multiple devices such as mobiles, desktop, tablets, etc.
Allow saving via URL, browser extensions, etc.
Tags, labels and notes for the organization of content.
List of 10 Incredible Bookmark Managers
Now that we know the importance of bookmark managers, here's the list of our top 10 best bookmark managers for 2021:
elink.io is the next-generation bookmark manager, which not only allows you to save bookmarks but also build newsletters and content pages for your websites from your saved links. elink makes it easy for you to save content from around the web and then edit the title description and image to personalize each link.
You can save article links, blogs, white papers, videos, cloud files, social media posts and much more! You have the option of saving content to your link library or adding it directly to content collections you want to share with your world.
It has a smart search feature, which allows you to search your saved content like a breeze! elink also has a robust RSS Feed Reader which allows you to add RSS feeds as bookmarks and then read them on your own accord without ads and distractions.
elink's Chrome Extension is the one of the best visual bookmark managing extensions for saving your links. When you save content with elink's Chrome Extension you can choose an image to visually represent that piece of content or take a screenshot.
You can also edit the title, description and labels to add notes. One of the best parts of elink is that you can not only save bookmarks for yourself, but when you need to share them with others you can easily bundle them and share them as a beautiful email newsletter, single webpage, embed them on your website/blog or create social bio links.
Check out this video to get an idea of the dynamic functions of elink's chrome extension.
Features:
Simple: Save any online content as a bookmark with elink's Chrome Extension.
Multiple Templates: elink lets you choose from a variety of beautiful templates with single and grid style layouts to display your bookmarks.
Real-Time Editing: Quickly edit or update any information you have bookmarked on the page from your elink dashboard, and it will update in real-time.
Unlimited Bookmarks: There are no limits to how many bookmarks you can save.
Smart Search: Smart Search allows you to easily search through your bookmarks.
Screenshots: elink bookmark manager allows you to take screenshots of the content you want to save and making sharing friendly.
Bookmark Any Web Content: elink's powerful tool allows you to curate and share any online content that has a link. Which includes videos, webinars, podcasts articles, pictures, infographics, PDF's, Google Docs, Dropbox files and more.
Build Newsletters: Create beautiful curated newsletters from links.
Website Pages: Create content pages like press page, news feed, resource pages for your website.
Pricing: Chrome Extension is free of cost!
Read more: Best Visual Bookmarking Apps to Save Content!
Lasso is the all-in-one bookmark organizer for bookmarking, web research, and knowledge management. It is a cloud-based bookmark manager that captures and organizes your content in a clean and simple-to-use dashboard.
Lasso is the best service for creating collections of valuable content and then sharing with customers, team members, or social followers.
Often regarded as "the easiest and most powerful way to curate and share content," Lasso is the perfect tool to collaborate over resources with team members.
Features:
Public and private collections of bookmarks
Share collections on social sites
Follow and gain followers
Team and individual collaboration
Filtering, searching and sorting
Grid, link, map, and compare views
Daily update notification email
Integrates with Slack
Pricing: Free for up to 5 team members!
Chrome Bookmark Manager is a simple Chrome Extension that saves web pages efficiently. It is compatible with Google Search, which makes it easy to filter through all files on the search engine.
Chrome Bookmark Manager is super easy to use. Just open chrome, install the extension, and start saving. You don't even need to sign into your Gmail account.
Features:
Search: The new Bookmark Manager doesn't just search the title and link, but it also searches the actual text of the saved web page.
Design: Each bookmark is a tiled card, arranged in a neat grid, complete with a featured image.
Organization: One new feature is auto-folders, where Google goes through your content to recommend folders for you.
Saving: Saving new bookmarks is also just like the old process. When you hit Ctrl/Cmd+D or click the star in the URL bar, you'll see the featured image, the headline, and save it to a particular folder if you want.
Pricing: Free
Read more: 7 Amazing Chrome Extensions To Save Bookmarks!
Dubbed as the save button for the web, Pocket is one the top bookmark managing tools out there that helps you save articles, videos, or nearly any other web content in Pocket that you want to read, watch, or share at a later time. It doubles as a discovery platform where users can browse through interesting new content posted by major publications and other content writers or curators. Pocket has apps and a responsive website that is accessible from every device. You can also view content offline on the go! It's a great app to use collect the information you want to read later, especially when you're travelling.
Pocket is available as an app or web extension on all major platforms (iPad, Smartphone, Google Chrome, Safari, Kindle Fire, etc.) It is also integrated with more than 1,500 apps including Twitter, Flipboard and Zite.
Features:
Save images, links, and videos from the web or mobile apps
Read articles offline from anywhere
Organize saved items with tags
Share links via Buffer, Facebook, Twitter and Email
iOS, Android, Mac, Windows, Kobo and Web apps available
Pricing:  Free plan & Pocket Premium ($44.99/yr for no ads)
Raindrop.io is a sleek and user-friendly bookmark manager. With the ability to bookmark an article, photo, or webpage in a distinct folder or sub folder category, Raindrop.io makes it easy to keep your sources stored in an organized fashion.
It has a unique search feature that uses tag system that allows you to search through your bookmarks is easily and stores them according to the tag. Saving images is effortless using Raindrop.io. Simply right-click on the image and select save the image to Raindrop.io.
Raindrop.io has a web extension for Chrome, Firefox, and other notable web browsers. It's also available as a mobile or desktop app for iOS, Android, Mac, and Windows devices.
Features:
Collect bookmarks: Clip articles, photos, videos and pages from web and apps.
Organize: Organise bookmarks in collections and tag them. Give each collection a unique look and feel with a custom icon and save bookmarks with a screenshot or cover to find them easily at any time.
Share & Collaborate: Work together on collections privately with colleagues, friends, and family or make them public and share them with the rest of the world.
Sync with all devices you use every day. You can also import bookmarks from your browser and many other services.
Pricing: Free with the option to upgrade to a PRO plan for $3 a month ($28 annually).
If you want to view all of your bookmark folders from a single dashboard, then Booky.io is the right tool for you.
Booky.io is one of the best private bookmarking tools that easily organizes your favorite websites and other frequently visited pages. You can customize and color-coordinate your folders through a desktop extension or mobile app.
Features:
Fast and easy to use
Full mobile support
Private bookmarks pages
Customizable categories
Chrome extension
Cross-browser bookmarklet
Bookmark import/export
Bookmark notes
Filter bookmarks
No ads, no spam, no costs
Pricing: Free
Dropmark is one of the most outwardly engaging bookmark administrators out in the market. Users are able to drag and drop their files into the dashboard and preview their saved collection.
Dropmark allows users to organize photos, videos, audio, and even gifs in distinct folder categories for ease of access. Another awesome feature of Dropmark is that it previews your collection in a slideshow manner, which makes it perfect for presentations.
Features:
Collections keep everything you save organized, without becoming a chore.
Tags make it quick and easy to find exactly what you're looking for.
Import tool makes it super fast to gather everything in Dropmark.
Slideshow mode means your collections are always presentation ready.
Pricing: Free personal plan with upgrade options for Pro ($4/month) and Team($5/month) plans.
Diigo is a multi-tool for personal knowledge management. It dramatically improves your workflow and productivity in an easy and intuitively.
Build your personal library in the cloud, with links, pages, notes, pictures, etc. never to be lost, and ready to be accessed anywhere. Of course, those digital highlights, sticky notes, and screenshots you added while going around the web automatically go into your library.
Features:
Bookmark links to archive webpages or to read later
Attach highlights & stickies to a webpage as a reminder
Access anywhere, via iPhone, iPad & Android
Share pages with annotation via Twitter, Facebook, Google Buzz
Create groups to pool findings, share resources or curate content
Pricing: Free or options for Standard, Professional and Business plans that range from $40-120 a year.
One of the more recent bookmarking applications, Larder is easy to monitor your preferred code scraps on the web. Star a GitHub archive, and Larder will so add it to your bookmark list—and can even inform you when things are changed.
It's extraordinary for bookmarking standard locales, as well, with its bookmark and program augmentations. You can compose your content with labels—which you can segregate into different folders with different labels.
Features:
Tags and Folders: Organise your bookmarks with tags and multiple levels of folders.
Github stars and bookmarks combined
Dark Theme included
Works well on IOS, Android, Chrome, Safari Opera, Firefox, API
Pricing: Its free for the 1st six months, after that it's $24/year.
GGather is a shiny new bookmark manager with just the right mix of features and the most intuitive user experience. GGather tags are special. They allow you to name them using any characters, in any language and most importantly – with spaces.
GGather is truly the most expansive bookmark management tool on this list. With GGather, you have the option to save/access your saved pages via a Chrome Extension, web application, via URL, and via bookmarklet.
GGather helps you save and organize all that awesome stuff. And then easily find and rediscover it later.
Features:
Expansive: GGather allows you to save content via chrome extension, web application, URL, and a bookmarklet
Rating: It allows you to rate your bookmarks between 1-5, which helps in allocating folder to different ratings.
Import and Export: HTML and Json export is supported
Pricing: Free with the option to upgrade to a premium version for $3 a month.
Here's an awesome looking Infographic that you can Pin on Pinterest!
Final Words
So this was our list of the best 10 bookmark managers for 2020, if we missed any bookmark manager or you want to suggest your favorite bookmark manager, do tweet us @elink.io. We would love to hear from you.
Now save and organise links with smart search to create beautiful Newsletter & webpages!
You can use any of these tools to bookmark this blog (wink wink!) so that you can go through again for your reference. So what are you waiting for, start saving engaging and interesting content with these awesome bookmark managers.
Further reads: 
Don't want to forget this information?
elink it for future reference!