Some movies are so awesome that they make them twice. Or thrice. Or even more than that.
There are so many movie remakes, and that's probably because well-established things have a much greater chance of succeeding. After all, they have already garnered a huge audience.
Well, just like movies, many fashion trends come back to life too, like those high-waisted, loose-fitting jeans that were super popular in the '90s.
Honestly, the list could go on and on. But all these things just prove one thing: what was once old and outdated can always be brand-new and relevant again..and that includes your content.
See, unless you're a superhuman, you probably don't have unlimited access to time and resources.
So, instead of creating new content day in and day out, why not get the best out of the content that you have already worked so hard on? Why not give it a new life? Why not try your hands at content repurposing?
Content repurposing is all about taking your existing content, giving it a stylish new makeover, and presenting it to a new set of audiences. Intrigued to more about it? Read on!
What Does Repurposing Content Mean?
Repurposing content, also known as 'content recycling', simply means taking an existing piece of content and transforming it into a new format. (For example, turning a blog post into a podcast or an infographic.)
It is all about finding new ways to recycle your old posts and amplifying their reach. Basically, by repurposing content, you can make it reach a new set of audiences and breathe a new life into it.
According to Hubspot, "When you repurpose a piece of content, you're doing one of two things (or both): changing the format of the content, and/or changing the target audience for the content."
However, to repurpose your content perfectly, you need to learn the nitty-gritty of the whole concept. Let's start with understanding why you need to repurpose content in the first place.
The Benefits of Repurposing Content
1. Increase Your Reach
Some people prefer reading Game of Thrones books over watching the TV show. Some would rather watch the show than read all those heavy books. Some would just like to read a summary of what GOT is about.
The point is, every person has different choices. So if you only publish your content in one form, you could miss out on a whole load of potential customers.

But, by repurposing content and publishing it in different places, you can reach different groups of people. You can appeal to a lot more audiences and extend your reach!
Read more: How to Develop a Powerful Content Strategy in 2021?
2. Reinforce your Message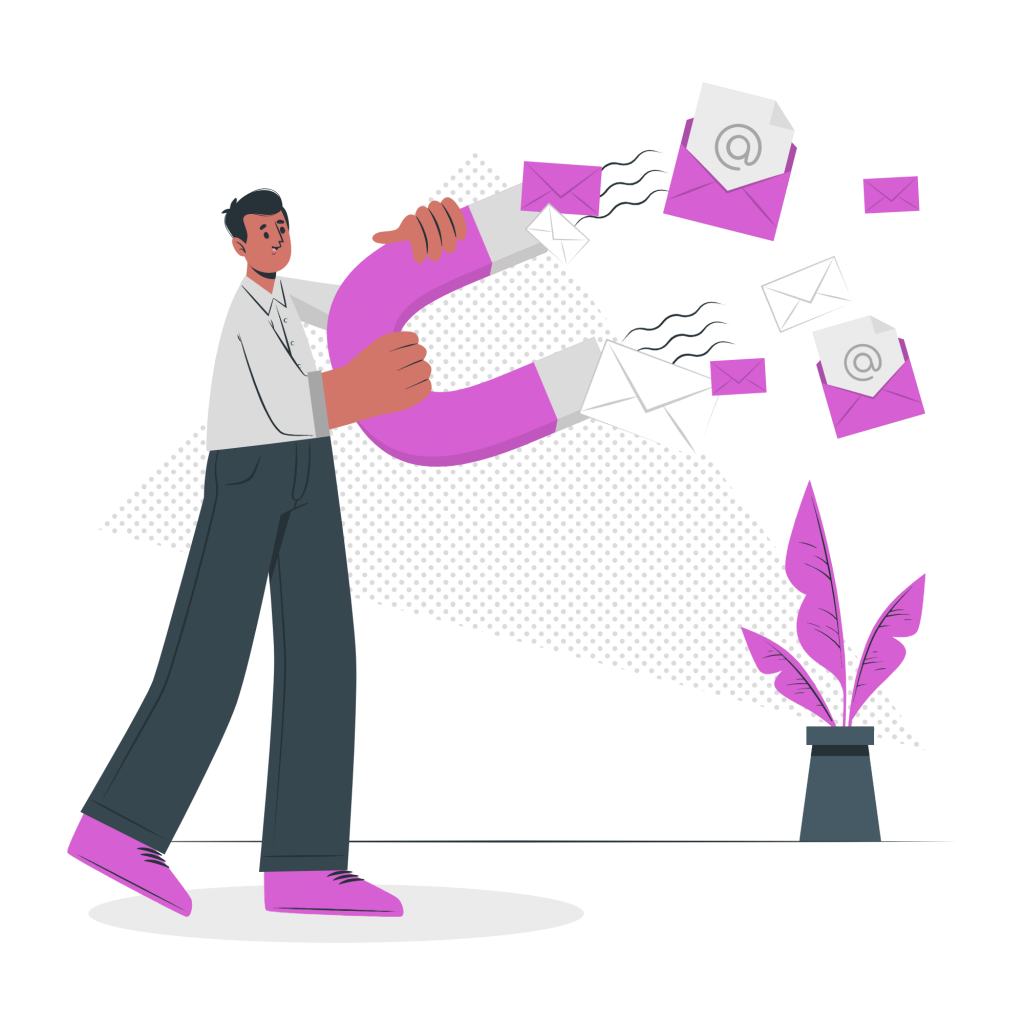 We're living in a world where your prospects are bombarded with information every day. If you want your message to sink in properly, you need to repeat it over and over again.
According to Marketing's Rule of Seven, buyers need to hear your message approximately seven times before they are ready to close your deal.
So, instead of letting your content vanish into thin air, repurpose it and share it with others. And, if you already have high-value and authoritative content, it'd be so much easier to find new ways to reinforce your message!
3. Make the Most of Your Content
We're all very well aware of the fact that creating good content takes time and energy. You need to conduct keyword research, brainstorm all the ideas, write the content, proofread it…the list of tasks goes on and on.
Fortunately, repurposing content helps you get the most out of the time and energy you've invested! If a reader missed your epic blog post the first time around, they might see it in round two. 😉
In short, it is your second chance at promoting your content, and we all know that second chances do not come by easily. So, don't let it go to waste.
You've read all the benefits of repurposing content, and you're convinced that you should do it too. But, how would you identify which content deserves repurposing? Let's find out!
How to Choose Content For Repurposing: Two Iconic Ways You Should Know?
1. Pick Content That Would Never Go Out of Style
Repurpose content that is timeless and evergreen, something that will continue to stay relevant and valuable for the next few years. (Just like a denim jacket or Jordan sneakers!)
Simply put, choose content that offers just as much value today as it did when you published it. Choose content that still makes sense and will continue to make sense for years to come.
This way, you can ensure that your efforts will pay great results for a long, long time.
2. Pick Content That Performed The best
Out of all your articles, which ones were shared the most on social media? Which ones received the most traffic? Which video has received the most views on YouTube?
Dig deep into your Google Analytics and see what ranks the best, your reach, organic visibility, backlinks, shares, and other performance metrics.
Once you've found your traffic magnets, aka your most popular content, get your repurposing game going! Honestly, if you keep your legendary posts in just one place, you'll miss out on great traffic.
Once you've decided which content you're going to repurpose, it's time to get the ball rolling. Here are some genius ways you can repurpose your content.
Read more: Reasons Why Content Marketing is Effective for B2B Companies!
6 Excellent Ways to Repurpose Content
1. Update Your Old Blog Posts With New Information
Whenever you write a blog post, you try to write it with 100% accuracy. However, as they say, change is a part of life. The stuff you wrote in your blog a few weeks back might not be very accurate anymore.
For example, let's say that in 2019, you wrote a blog post on 'Social Media Trends'. However, some of these trends drastically changed in 2021 due to the pandemic.
So, what you can do is update this pre-existing blog post with new information. It's not even that hard. Most of the content is already there…so you just need to add fresh and relevant information.
This will save you loads of time as you don't have to write an entirely new post. You can salvage the majority of the content and make a few tweaks. It's a pretty straightforward process.
Tip: When you publish the updated version, you can add a quick note either and let the readers know about the origins of the post.
2. Create Infographics
Everyone is a fan of infographics – and with good reason. They are informative, easy to read, and eye-catching. So, your blog doesn't have to stay in blog form forever. You can repurpose it by turning it into an infographic!
Created a listicle? Turn it into an infographic. Got a lot of facts and figures in your blog? Explain them using an infographic. Want to outline the major talking points in your blog? Create an infographic.
By the way, did you know that infographics get 12% more traffic and 200% more shares than posts without images? That's just another reason for you to repurpose your blog into an infographic!
Capitalize on people's love for infographics and turn the valuable information from your blogs into them!
3. Turn Content into Podcasts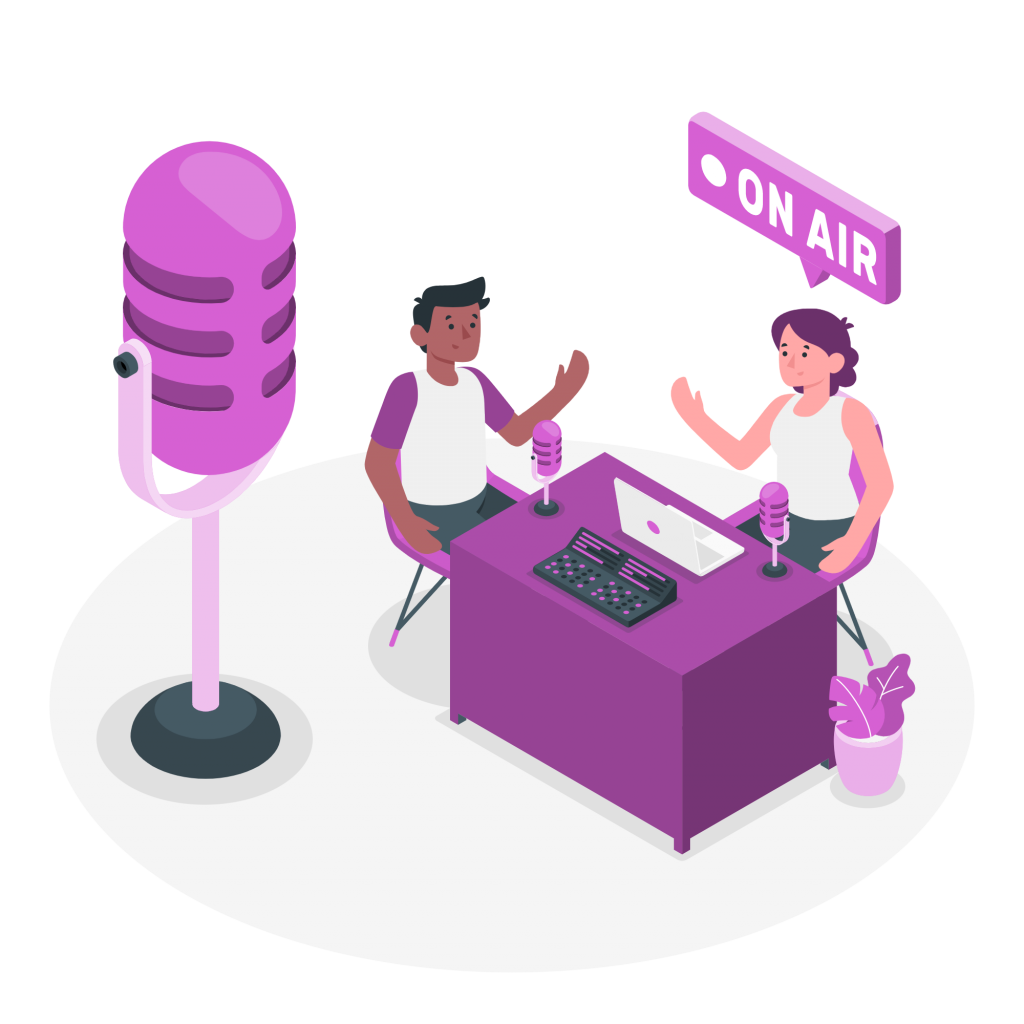 Approximately 121 million Americans have listened to at least one podcast in the past month.
This clearly proves that podcasts are raging hot right now, and you should definitely turn your articles into podcasts. It's a whole new way to connect with others!
Through podcasts, you can convey the information in your blog posts in a more fun, digestible, and accessible way. After all, it's SO much easier to get information on the go rather than reading an entire blog post.
Tip: Don't forget to edit your blog post and keep the tone relaxed and conversational. You can even hire a voice talent and get them to read one of your blog posts for the podcast.
4. Create an eBook From The Content You Have Gathered
eBooks are very similar to blogs. The only difference is that they take a deeper dive into the topics. So, if you have a lot of blogs on a specific topic, gather them together and write an ebook!
Let's imagine that you've written a blog on each of these topics:
What is email marketing?
Why should you try your hands at email marketing?
Tips & tricks for email marketing
How to do email marketing the right way?
All these topics are subtopics of email marketing, right? So, you can simply compile all these blogs together into one e-book. Each of these posts can form a new chapter in your ebook!
Even the opposite of this technique works wonders. If you've published an in-depth ebook, you can break it up into different blog posts and articles! Thank us later.
5. Turn Blog Posts Into Online Courses
Creating an online course from scratch is a lot of work – but not if you already have a great blog and valuable content in the back of your pocket. 😉
Look, you already have a plethora of content to refer to. With a little bit of effort and some understanding of the psychology of learning, you can convert your blogs into online courses.
All you need to do is figure out which blog posts got the most traffic and use it as a starting point for your course. This will also ensure that your great content lives forever!
You can add this course to your website or distribute it to your email subscribers. It's the ultimate way to show that you're a PRO in a particular niche.
(Yes, there has been a surge in online learning platforms over the last few years, but you need to find what others are lacking and turn it into your selling point. We're rooting for you!)
6. Group Your Content & Share it as Newsletters
You already have a great list of email subscribers, but even your biggest fans won't be able to catch every blog post you write, especially if you post multiple times a day.
That's where your newsletter comes into the picture. You can share newsletters that showcase your best/most recent blog posts, providing an extra nudge to get users on your blog!
This way, you will be able to deliver interesting, valuable content directly to your target audience's inboxes – without breaking a sweat.
The most amazing part? With elink.io in the back of your pocket, you can repurpose your content into newsletters quickly, easily, and efficiently.
Just add links to the blogs you want to share as your newsletter, and elink will create a stunning newsletter for you in minutes. To know more about this wonderful and powerful tool, click here.
Wrapping Up
We know you're feeling over the moon right now. After all, you've learned that you don't need to create new content from scratch every time. You can just take your existing content and reuse it.
This won't just help you save time, but you will also be able to reach an entirely new audience and squeeze the most value out of your effort and time!
However, finding the best ways to repurpose content can be a challenge. Therefore, carefully go through all the ways that we've mentioned and choose the ones that fit your company the best.
Good luck!
Further reads:
Content Development Guide for 2021- A Must-Read!
Top Blogging Tools to Make You a Better Blogger
30+ Newsletter Ideas For Curated Content!
Marketing Collateral: What, Why, Types and Tools!
Build Brand Awareness With These 9 Quick Yet Effective Ways