Products are made in the factory, but brands are created in the mind. – Walter Landor
You want to be the best in the market. You want to grab eyeballs. You want initial and repeat purchases.
Enter: Brand Awareness.
Yes, building brand awareness is the greatest weapon to increase sales and conversions. Why? Because customers won't buy what you sell unless they know who you are.
That means brand awareness is quintessential to growth. It always has, it always will be, and these stats prove just that:
59% of consumers prefer to buy products from brands they are familiar with.
Consumers perceive a strong correlation between brand awareness and brand quality. (Source)
Consumers favor high awareness brands over USPs like quality and price. (Source)
To make the concept a little more practical, think about the time when you got a small cut. Did you look for a plastic bandage, or a Band-Aid?
And, when you want to find an answer online, do you say you're going to look it up on the internet, or Google it?
We're sure you used the latter terms in both scenarios. That's because these branded names have replaced the generic terms used for them. The reason? High levels of brand awareness!
This is exactly why 89% of marketers say that brand awareness is their top goal, and you should too. So, let's explore some strategies tried and tested by companies worldwide to build brand awareness!
1. Create a Compelling Brand Story
The core of any business is human connections.
If you want to raise awareness about your brand, you need to humanize your company in a way that customers can connect to it…and storytelling helps you do just that.
See, companies are spending billions of dollars worldwide fighting for attention from audiences, making it very difficult for brands to stand out.
What it means is that having a quality product or service is no longer enough. You need to know how to talk about it in a way that sets you apart from the crowd.

So, if you want your voice to be heard, then storytelling is something that you need to consider.
For example, Hinge, the dating app, scrapped its old design and created a new interface that created a lot of buzz.
The company leveraged the consumer data at its disposal and shaped its central story: The Dating Apocalypse – which is on point about the reality of dating today.
"Dating apps have become a game, and with every swipe, we've all moved further from the real connections that we crave. So we built something better." – This key message from the story has now become the core brand purpose.
This is the proof that all a brand needs to strike the right cord is the right story!
When you share a story consumers can instantly relate to, you'll be able to pull at their heartstrings and they will take the time to learn about the benefits of using your brand.
2. Sponsorship is Key
We are living in the digital age. That means most of your potential customers are online and are bombarded by messages from millions of companies.
So, how do you stand out? You meet them where they go – the events they attend! (Or watch from their screens, thanks to the pandemic.)
According to IEG's 32nd annual review, sponsorship spending has been increasing for the last 5 years.
That's because every brand is now being fully aware of all the amazing benefits they can get by aligning themselves with causes and events that reach their target audiences.
When you sponsor an event, you get the opportunity to display the central elements of your brand like your logo, banners, signs, and more.
You might even give away your products at the event so that people are carrying around stuff with your brand embellished on them!
Read more: 10 Ways to Turn Your Instagram Followers into Customers
3. Rock your Referral Program
The ultimate way to steer the conversations around your brand is via a referral program. It's basically giving customers rewards when they spread the word about your brand.
Harry, a brand that sells men's grooming products, became more popular due to its smart referral program strategy. Curious to know what it is? Read on!
They give first-time buyers a 10% discount.
If customers refer the brand to five friends, they will get a free shaving cream.
After 10 successful referrals, customers will get a free razor.
For 25 referrals, they will get a free premium razor.
If you refer 50 friends, you can earn free shaving for a year.
Believe it or not, within the first week of this referral program, this brand generated 100,000 leads!
This proves that by using referral marketing, you can boost awareness about your brand, and acquire new customers at the same time!
4. Embrace the Power of Customer Testimonials
"It's a matter of trust" – When Billy Joel sang these lines, he obviously wasn't talking about businesses.
However, marketers can still learn a thing or two from Billy, especially when it comes to building relationships with prospects.
So, how exactly do you establish this trust with the people who are not quite familiar with you? The answer is quite simple – using customer testimonials!
Customer testimonials boost your credibility and help form a sense of trust with people who are new to your brand.
Using real responses from real people shows that your company has actual, flesh-and-blood fans that have great things to say about you.
For example, elink.io, a content curation platform,uses a slider on its homepage to feature testimonials from happy clients about why they love elink.
You can also take some inspiration from Zapier. Rather than featuring their customer testimonials on a specific page, they incorporate the testimonials on related posts in the form of slide-ins.
Moral of the story: Customers are always the best advocates of your brand and if you haven't incorporated your loyal customers into your marketing initiatives yet, you definitely need to reconsider!
5. Commit to a Social Media Presence
It might seem a bit obvious to talk about brand awareness through social media, but many businesses are still not using this publicity beast well enough.
Sadly, despite all the good things social media offers, around 50% of small businesses are not on social media, and an additional 25% do not plan to use social media ever.
The thing is, whether you're selling a product, offering a service, or simply creating content, using social media to boost brand awareness is a no-brainer.
After all, it's a cost-effective platform with so many people in one place, giving you the opportunity to be seen by more and more people. What more could you ask for?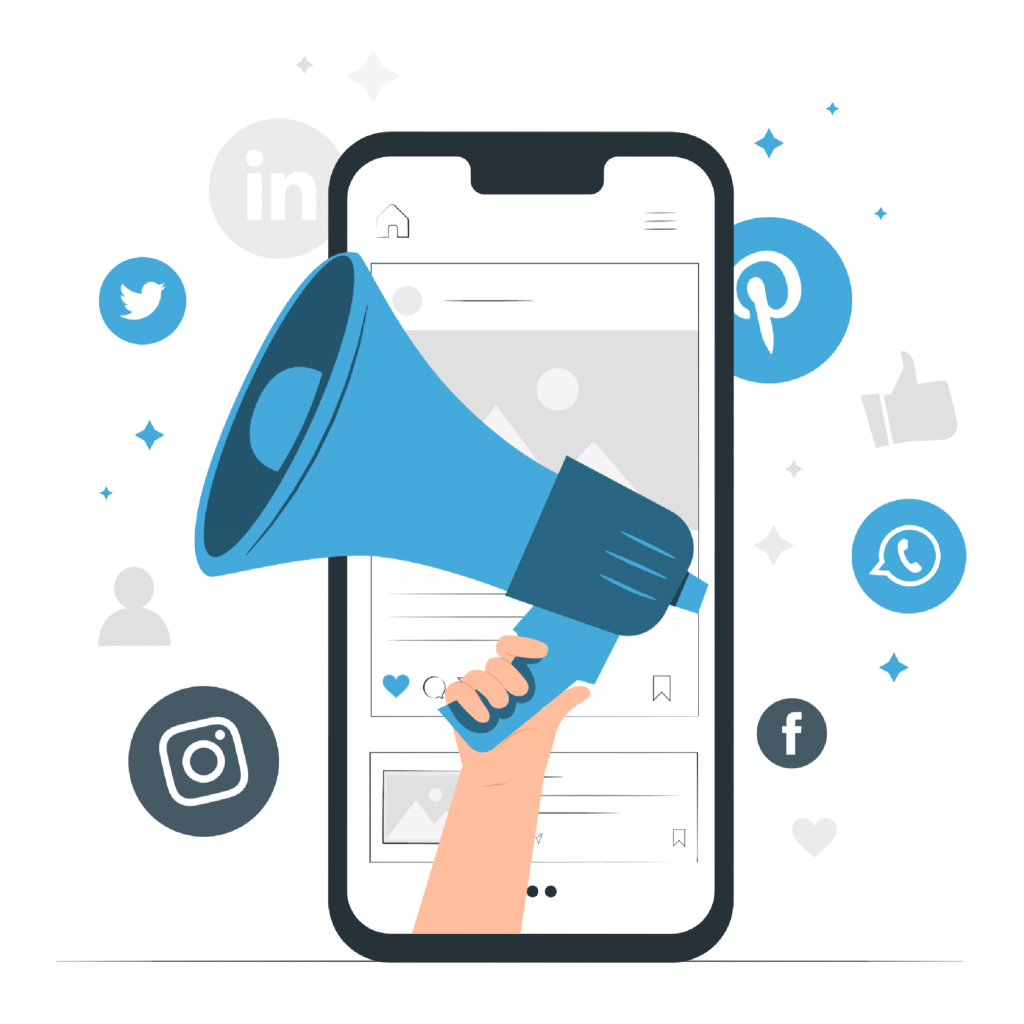 But, don't just start posting on all the social media sites. Know where your audiences hang and focus on those networks only.
For example, if you have a photo-heavy website, focus on Instagram and Pinterest. Whereas, if you own a B2B company, Twitter is the best option, and if you have got a small business like craft marketing, you'd do great on Instagram.
No, that doesn't mean that you have to totally abandon the other sites. Just save your biggest efforts for what you know works!
Read more: How to Automate Content (And Why You Should)
6. Partner With Other (Bigger) Brands
Think of brands like Apple, Nike, and Toyota. We are all well familiar with these names and we find them trustworthy, right?
So, why not leverage their strong presence to push your brand forward?
For example, if someone sees your brand in partnership with Nike, that person will feel more comfortable and safe buying from you because you are now somehow "validated". That's just how the human brain works.
But, you don't need to restrict yourself to doing partnerships with big companies, because that isn't a piece of a cake. If you chose the right small companies, it's just as effective!
The Japanese clothing companyUniqlo made use of this partnership strategy really well. They partnered with the 'Museum of Modern Art' in New York and began sponsoring free admissions to the museum.
By doing this, they pushed their brand name to a new audience and generated a buzz around their company!
7. Craft Irresistible Newsletters
You rarely think about e-newsletters when it comes to spreading brand awareness, right? Because the general conception is that sending email newsletters is something rather outdated or quaint.
But, fun fact: According to a survey by DMA, email had an ROI 4 times higher than other platforms examined, including social media and paid search.
And if you're not sending newsletters to your audience, you're making a big, big mistake because it is a great way to keep your business on the radar of your current and prospective customers.
E-newsletters help your customers know what your brand is up to. It makes them feel that they aren't just a name on a list, but much more than that.
No, it is not just us who believe that newsletters are a viable form of communication, 87% of marketers have the same perception!
But…what if you don't have enough time, money, and skills needed to create newsletters? Because we know all this comes at a premium when you're running a business.
Well, that's where elink.io comes in. Using elink, you can create and distribute a stunning, fully customizable newsletter in minutes. elink has a giant collection of newsletter templates and we bet, you would find at least one that suits your needs. Just copy, paste, drag, and drop and a beautiful newsletter will be ready!
Tip: No one likes being spammed. So, don't bombard everyone's inboxes with newsletters, unless you want those newsletters to end up in the trash folder.
8. Content Marketing is Inevitable
According to stats, 89 percent of companies are now using content marketing as a strategy for business growth – and with good reason.
Let's suppose you created and published content related to your audience's needs. Now, when they'll search for that particular keyword on the internet, your content might show up.
In most cases, this is their first introduction to your brand.
When they click through to your site to get the information they need, you can establish your brand as a helpful source for things they need.
Even if they aren't really 'ready' to convert into a customer at that moment, you will still create a positive association with your brand.
Then, when they're ready to make a decision after evaluating all their choices, there's a high chance that your company will be included in the process!
The bottom line is, inform and educate your customers. Give them solutions. Focus all your time and all your effort on value. How else will they know how amazing you are?
9. Offer Demos, Free Trials & Samples
Okay, who doesn't love a free sample of a product or a free trial of a service?
The thing is, customers are unwilling to switch brands unless they have a very good reason to do so.
If you want to prove that what you're offering is much better than what they're currently using, just telling them about your USP isn't enough.
What you can do instead is offer a risk-free trial so that your prospect can try your product without having to make a commitment.
And, if they have a positive experience after the trial, it is only a matter of time before your competitor's customer becomes loyal to your brand!
SaaS providers like Bit.ai, Hubspot, Buffer are famous for giving away free trial offers.
In fact, even the biggest brands like Microsoft use this tactic because this way, you can justify the cost of what you're offering and encourage customers to buy more.
Over to you!
You want to put your brand name in front of as many (relevant) people as possible.
You want to make your target market think of your company whenever they want to buy a product you're offering.
And, you don't want to go through the disappointment that takes place when your product hits the market and doesn't receive the expected traction.
To achieve all this and more, stop blindly throwing your money away on social media impressions and influencers all willy-nilly sort of way.
Instead, create a solid brand awareness strategy using the knowledge you gained from this blog and see the magic!
We know there's quite a lot to digest here, so if you've any questions, hit us up on Twitter @elink_io. We'd be happy to help you out.
Remember, building your brand awareness isn't something that happens overnight, but it is something that you need to always keep in mind. We're always rooting for you!
Further reads:
24 Shocking Digital Marketing Stats for 2021
Top 11 Gmail Extensions for Email Marketing!
Content Development Guide for 2021- A Must-Read!
Social Sharing: Definition, Tools, and Tips!
Content Aggregator: Definition, Importance & Tools!
Effective Ways to Use Social Media to Promote Your Content