With every new Google algorithm update, there is a slight change in the areas of the current digital market and online trends like SEO, Google search, and social media. Hence, the digital marketing space is constantly experiencing transformation at a meteoric rate. Making it exhausting for businesses to keep up with the newest industry standards to stay relevant and competitive for the success of their company.
"It's not what you sell that matters, as much as how you sell it!" — Brian Halligan
Yet, the changes are secondary and the consistent addition of new elements in the digital marketplace is the point of primary focus for every marketer. The reason behind it becomes obvious- if you observe the latest digital marketing statistics.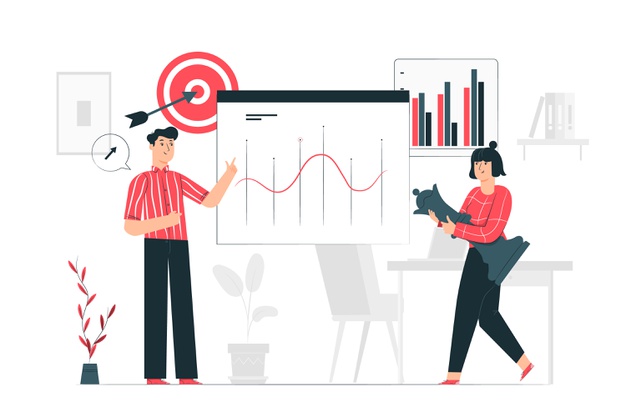 So, to give you a clear idea about how effective digital marketing can be, we have curated a list of some shocking statistics that will make you rethink your marketing strategy. Go through these statistics one by one, examine them, and then plan updates to your marketing strategy accordingly. Are you ready? Let's go!
General Digital Marketing Statistics
There are different types of traditional marketing, including television, print, and radio. The statistics mentioned below will show that digital marketing is taking over the world, in terms of success and popularity.
Read more: A Complete Guide to Influencer Marketing
SEO Statistics
The next batch of stats will help you polish your search engine optimization or SEO strategy so your website pages appear on top of search engine results as well as help you increase website traffic — and conversions.
61% of marketing leaders believe that SEO is the key to online success. The current benefits of search engine optimization have made it the most effective way to increase traffic, awareness, and growth. (Source: SafariDigital)
More than 72% of experts agree that relevancy is the only biggest factor for good SEO. Marketers agree that writing for search terms into the content is crucial for traffic. (Source: Theseohive)
SEO leads have almost 15% close rate, while outbound leads (i.e. print advertising and direct mail) have up to 1.7% close rate. (Source: Imforza)
50% of all search queries made organically include four or more words. This shows the importance of longtail keywords for most websites. They are important for web traffic, and they also have higher conversions than general search quires. (Source: SafariDigital)
Read more: Meme Marketing: Definition, Tips & Examples!
Content Marketing Statistics
Content marketing is becoming a significant piece of the digital marketing pie. Becoming familiar with patterns, trends, and top statistics related to content marketing can help lead your content strategy.
Read more: 3 Reasons Why Visual Content Marketing Is Better Than Boring Text
Social Media Marketing Statistics
Social media is changing the state of digital marketing culture in several ways. With social media, it's easier to collect useful information on customers, build a noticeable brand, and sell products on various platforms. These stats will help you understand the importance of getting your social strategy right.

There are over 3.48 billion social media users across the world. That's almost 42% of the world's population and 80% of internet users. If you plan to invest in digital marketing than your audience is probably using social media in some way. (Source: Global Digital Report)
It was found that 83% of the people who sent a Tweet to an organization and received a revert, felt confident about the organization and were more likely to do business with them. (Source: Twitter)
About 71% of customers who have had a helpful experience with a company or brand on a social media platform are likely to recommend it to other people as well. (Source: Ambassador)
Videos are said to be the #1 branded content used by marketing experts. Nearly 93% of marketers said that thanks to videos on social media they've landed a customer. Also, 63% of them said that videos help them generate the best ROI on social media too. (Source: Animoto)
Email Marketing Statistics
Even with new tactics like social media and content marketing, receiving the most attention, email still remains one of the most effective techniques to generate leads. Here is proof!
Read more: How to Start Affiliate Marketing
Lead Generation Statistics
Lead generation is about attracting and converting anyone who is interested in your business, brand, or products. It's an important part of every visitor's journey into becoming a customer. The following stats will help you see where lead generation is going in the market — and how can you steer your digital marketing strategy more effectively.
And that's a wrap!
Keeping up with the top trends and processes in the world of digital marketing may seem like an overwhelming task considering how quickly the marketplace develops. However, your business and brand can easily stay up to speed by honing these digital marketing statistics.
No matter the business goals or what you focus on, reading all these latest stats within every category is a great way to make sure that your business and your marketing strategy stays on point!
Which of these digital marketing statistics has been the most profitable for you? Let us know in the comments below or tweet us @elink_io
Further reads: