Instagram is the go-to platform for people all over the world to engage with each other and share great content. This is evident from the fact that on average, Instagram users spend 53 minutes per day scrolling and liking photos on the platform. That's just five minutes less than Facebook users spend.
Back in 2012, when Facebook acquired a then 2-year-old Instagram for a billion dollars, the media question Mark Zuckerberg for this ludicrous decision. 8 years later, this might be the smartest thing done by Zuckerberg since he started Facebook in 2004!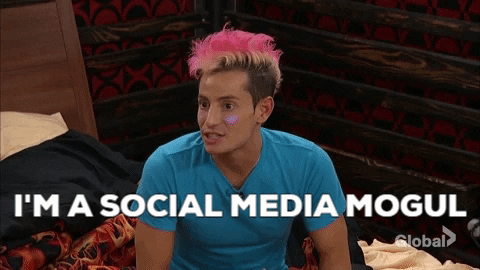 Instagram is showing no sign of slowing down as the platform crossed 1 billion monthly active users mark in June 2018. It's projected that the number of Instagram users in the US will reach 125.5 million active users by 2023.
One thing to keep in mind is that Instagram appeals to a younger crowd, as more than half of the global Instagram user population is younger than 34 years old. It's the second most preferred app after Snapchat for teenagers in the US.
A mostly younger audience has given rise to a new form of marketing vertical known as influencer marketing. Since younger people are watching less TV and hence, missing commercials, brands are looking to capitalize on this new trend of influencer marketing to reach that demographic.
But what exactly is Influencer marketing and why should you even care? This is the topic we are going to explore in today's blog post. Read on…
What is Influencer Marketing?
As Instagram morphed into being everyone's preferred social media app, it also spread the concept of influencer marketing. So much so that in 2017, the term "influencer marketing" increased by 325% in Google searches. The influencer marketing phenomenon continues to rattle the marketing and advertising industry, giving birth to new agencies, tools, and content strategies.
To put it into simple terms, influencer marketing is simply a newer form of referral marketing. Referrals have been one of the most effective marketing strategies for decades as people tend to buy a product or service if their friends or acquaintance recommends it.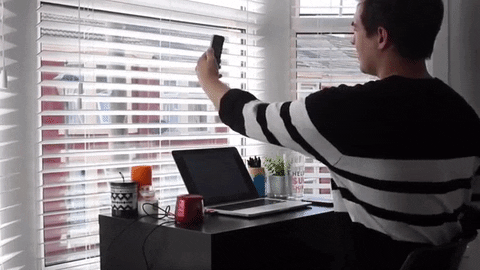 Influencer marketing is referral marketing at scale. Influencers are simply people who have built a substantial following online, a following which considers them their friend and trusts them. So when Influencers promote a product or service, there's a much higher chance that their audience will buy it.
Literally, anyone with a smartphone and an internet connection can be an influencer. If you think you know more about a topic more than the average person, and know how to present an idea via images, videos, audio, or any other medium, you can become an influencer.
Read More: Selling on Instagram: How To Make Your Instagram Shoppable

Why Influencer Marketing Matters?
Brands have taken notice of the influencer marketing phenomenon, as according to the influencer management platform Traackr, 72 percent of major brands say they are dedicating a sizable portion of their marketing budgets to influencers.
Similarly, roughly two-thirds of marketing departments are looking to increase their budget for influencer marketing over the next year. In 2017, a mind-boggling 12.9 million brands sponsored influencer content was posted on Instagram. That number is estimated to double in 2018, creating an estimated market size of nearly $1.7 billion.
Influencers, on the other hand, are enjoying this new avenue of money-making, with some top influencers in the industry like YouTuber PewDiePie making millions of dollars off of merchandising and promotions.
But why? Since when did recommending products to an audience become so big? Why are brands and marketers chasing this trend, spending billions of dollars to partner up with everyday people like you and me and not celebrities and movie stars? The answer is two-fold:
1. We don't want any ads!
Over 500 million hours are spent on video content every day via YouTube, social media and other free online sources where they don't have to see any ads or have the option to skip them. As a result, customers have increasingly lost interest in conventional advertising methods ( like TV ads) and subsequently, celebrity endorsements.
65 percent of people do skip online video advertising
Eighty-four percent of millennials admit to blocking or skipping ads all or some of the time, while 73% and 72% of Gen X and Baby Boomers, respectively, claim the same.
Millennials, more than any other generation, prefer less disruptive forms of advertising in lieu of traditional commercials (27% vs. 15% of Gen X and 9% of Baby Boomers).
Fifty-three percent of Baby Boomers don't want to see any ads at all, compared to 30% of millennials who felt the same way.
Read more: The Complete Guide To Content Marketing
2. Celebrity Endorsements are a Thing of the Past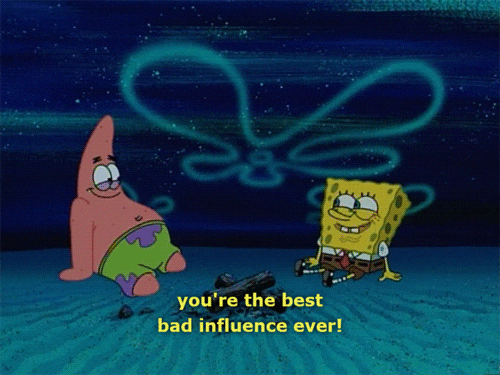 Just 3% of consumers are influenced by celebrity endorsements in their product purchase decisions. People like to make purchases based on the experience of their friends, acquaintances or the influencers they follow so profoundly on social media and the Internet. Take a look at these stats:
6 in 10 teens follow advice from influencers over celebrities.
Over 70% of millennial consumers are influenced by the recommendations of their peers in buying decisions.
30% of consumers are more likely to buy a product recommended by a non-celebrity blogger.
81% of US consumers trust advice and information from blogs.
4 in 10 millennial subscribers say their favorite influencer understands them better than their friends.
49% of consumers depend on influencer recommendations.
40% of consumers have purchased something after seeing it on Twitter, YouTube or Instagram.
Shocking, right? Believe it! It's the age of personalization and hyper-targeting. Personalized ads resonate with more than 80% of millennials, compared to less than 50% of their generational counterparts.
Influencers provide exactly this type of hyper-personalized recommendation to a niche and loyal audience. This is why over 67% of marketers are planning to increase their marketing budgets in the next 12 months, particularly on Instagram. In addition, 22% of marketers say influencer marketing is the most cost-effective method of obtaining new customers as research shows that influencer marketing campaigns earn $6.50 for every dollar spent!
Influencer marketing is particularly big in the fashion industry as 57% of companies now use influencers as part of their marketing mix, while 21% are planning to add this to their strategy in the coming year.
How to Come Up with the Right Influencer Marketing Strategy?
Just like any other marketing campaign, influencer marketing requires deliberate planning and strategizing in order to do it effectively and get the results you want. Here are some of the most important steps you need to keep in mind while crafting the perfect influencer marketing strategy:
Decide on the business goals and message
Research on how to find and pay influencers
Set a budget
Reach out and collaborate
Review and measure results
1. Decide on the Business Goals and Message
The first thing you need to do before looking for an influencer is to decide what your objective and goals are with regards to the influencer campaign. Determining what the end result should look like is a great way to begin as it gives you a sense of direction.
Do you want to sell a product or service? Do you need more followers on your social media account? Do you want people to sign up for your email list? Or perhaps you want more website visits? Whatever your business goal is, write it down and discuss it with your team before you start with the strategizing session. Having a clear goal and an outcome in mind makes the rest of the process easy.
Read more: Your Ultimate Guide To Setting SMART Goals
2. Research on How to Find and Pay Influencers
Finding influencers directly depend upon the network or social media platform you are trying to market in. If you are a beauty and fashion brand, you should be looking for Instagram and YouTube Influencers. If you are in the gaming industry, finding Twitch influencers should be your main goal. Websites like Upfluence and Influence.co are some of the many platforms where you can search for influencers in your industry or niche and can contact them for a partnership or campaign.
What to pay influencers is a grey area many brands struggle with. In 2017, Influence.co examined more than 500 top influencers on Instagram to determine their average earnings per post. Here are the results:
The overall average price was $271 per post.
The average price for micro-influencers with fewer than 1,000 followers was $83 per post.
The average price for influencers with more than 100,000 followers was $763 per post.
Another report by Grin.co suggests the following pay for micro-influencers:
Sponsored blog posts:
96% charge $1,000 or less per post
87% charge $500 or less per post
Facebook posts:
96% charge $500 or less
90% charge $250 or less
Branded tweets:
96% charge $200 or less
90% charge $150 or less
As you can see, compensation for influencers varies wildly. One needs to research well and find out everything they could before they commit for payment to the influencer. As simple Google search can provide you with many blog posts and research on the same.
3. Setting a Budget
The next step is to set a budget for your influencer marketing campaign. First, you need to determine the type of influencer you are going to partner up with. If you need to reach out to millions of people, an influencer with millions of followers is what you should look for. However, if you want to test the waters and market to a niche, partnering up with micro-influencers can be a good starting point.
If you need a headstart in finding a micro-influencer for your niche or industry, take a look at this blog post: Top 100 Micro Instagram Influencers to Follow
Once you have some idea of who to partner up with and how much to pay, you need to create a full-fledged budget for your campaign. The budget not only includes the payment of the influencer(s), but also the time and resources involved in planning, executing, and measuring the influencer campaign.
4. Reach Out and Collaborate
Once you are done making the marketing strategies and setting a budget, the next step is to reach out to the desired influencer and collaborate with them to create awesome content. For micro-influencers, you can directly reach out to them via direct message (DM). For influencers with a huge following, we would advise you to find their contact information (which is usually present in their bio) and email them professionally.
Before reaching out to your influencer, take a look at their profile and study if they have done any similar influencer campaigns before. If they have, you can see the results of that campaign, how many likes/comments that the content got, what was the reaction of their audience, the aesthetics of the post and so on.
Once you have done your homework and reached out to them, you can begin the content creation process. Use a tool like Bit.ai to bring all your collaboration under one roof as marketing collaborations can get messy, especially since there is a lot of back-and-forths, which email just can't handle.
5. Review and measure results
Measuring results is not exclusively reserved for the end of the campaign. Create milestones or checkpoints so as to keep tabs on whether the influencer campaign is being implemented correctly. Every platform has analytics built-in.
You can see whether people are engaging with your content, how many people actually clicked through your website, signed up for your email, or which social media platform turned out to be the best in terms of distribution. Depending upon the goal you set at the beginning of this process, you can analyze what worked and what needs improvement.
Read more: Marketing Collateral: What, Why, Types and Tools!
Useful tools to Get the Most Out of Your Influencer Marketing Campaign
There are various platforms and software tools out there that can help you carry out influencer marketing smoothly. From finding influencers to managing and monitoring campaigns, there's a tool for everything out there. Here are some of the tools you can use to get the best out of your influencer marketing campaigns:
One of our favorite tools for finding viral content is Buzzsumo. Buzzsumo provides deep insights into the best performing content or keywords on the internet. You can also use Buzzsumo to search for an influencer by doing a search by 'author: (name)' and find the best performing content by influencers within a specific niche. This is extremely useful if you want someone to do a guest post on your blog as you can find influencers who consistently publish viral and engaging content.
If you don't want to spend time finding influencers in your niche, cold emailing them for partnerships, and constantly asking them for reports and analytics, Upfluence is the platform for you.
Its AI-powered search with 20-different search criteria lets you find the top-performing influencers in your niche, send bulk emails to all relevant influencers, streamline workflow, and measure ROI, all from a single dashboard. Upfluence also has collaboration features which allow you to set clear goals and guidelines, exchange feedback and approve content, and also handle influencer payments.
With over 8 years of data collection, Tapinfluence lets you browse a database of 50,000 influencers from all over the world for your next influencer marketing campaign. However, Tapinlfuence is much more than simple data for finding influencers.
Tapinfluence aims to remove friction between brands and influencers by streamlining the workflow and providing a platform for everything- content creation, promotion, creative briefing, payment negotiations and more.
From reach and views to conversions and ROI, Tapinfluence lets you measure everything regarding your influencer campaign, making sure you get the most out of your marketing spend.
While influencer marketing can be hugely beneficial, there's always the looming fear of working with someone with fake or paid followers. Since it's easier than ever to buy a bunch of followers and poses as an influencer online, tools like Social Audit Pro tries to fight back with their awesome auditing features. Just enter the public profile and Social Audit Pro will let you determine whether the account's followers are legitimate/active Instagram users.
This data is extremely useful and helps you do a background check on the influencer you are about to work and sink money in. Apart from finding bots and real followers, Social Audit Pro also gives you crucial data like your follower's most used hashtags, average likes/comments, engagement from non-followers, ghost followers and much more.
Another great tool for influencer marketing, Onalytica makes it easy for brands to work with influencers and provide everything you need to carry out a successful campaign. Onalytica lets you find relevant social media influencers from its global database of over 700,000 influencers. The platform also lets you measure the results of your campaign and how you stack up against competitors in the same niche or industry.
Once your influencer campaign is up and running it's time to keep an eye on the market and see how your campaign is being received by the public. Mention is a social media analytical tool that lets you monitor your brand online. It crawls social media websites like Twitter, Facebook, Instagram, and even blogs and forums and alerts you every time someone mentions your brand (or set keyword) online.
Apart from monitoring your brand mentions, you can monitor your marketing campaigns, competitor activities, and customers – all from a single dashboard. This keeps you on top of everything that happens in your industry and provides you an opportunity to chime-in on customer conversations around your brand and engage with them in real-time.
Read more: 15 Best Social Media Analytics Tools Every Marketer Need
Next up is Keyhole, a tracking and reporting tool for all your social media marketing campaigns. To get the most out of your campaigns, Keyhole gives you crucial data like when your users are most active, helping you craft your posting and engagement schedule accordingly.
Keyhole also provides brand monitoring features like Mention, allowing you to stay on top of customer engagement whenever someone mentions your brand name (or even competitor's name) online. It searches for brand mentions on social media, news articles, forums, and blogs, reducing your workload by a ton.
Last, but certainly not the least, is Keyhole's influencer marketing features. With its smart analytics, brands can easily gauge how each individual influencer is adding to the overall reach, impressions, and engagement. It also provides recommendations to optimize the campaign by providing you with the correct day and time to post on social media.
Last up is SocialBakers, another key tool you can use to improve your influencer marketing campaigns. Trough the power of artificial intelligence, Social Bakers help you determine your target audience, their likes and dislikes, and on which social media platform they are most active.
It also uses AI in helping you find the right influencer for your marketing campaigns. The AI-driven search also lets you find influencer content, the type of engagement they get, and any past collaborations they have done (if any). This data is crucial as it helps you avoid costly and embarrassing collaborations.
SocialBakers also lets you avoid influencer frauds as it's pretty good at finding out fraudulent activities to guarantee all your collaborations are actually useful. The platform provides you with all the tools needed to find out artificially inflated metrics like fake followers and engagement, facilitating a transparent and healthy collaboration between your brand and the influencer.
Ready to Get Started with your Influencer Marketing Campaign?
In 2017, 92% of marketers who used influencer marketing found it to be effective. If you haven't dipped your toes in influencer marketing till now, don't worry. Influencer marketing is here to stay as brands continue to show huge confidence in the marketing vertical.
According to Adweek, the industry is set to reach $10 billion in worth by this year. With so much flowing in the industry right now, we wouldn't recommend wasting any more time and get started with your influencer marketing campaigns right away!
What are your thoughts on Influencer marketing? Have you ever worked with an influencer on a project? Share your thoughts with us by tweeting us @elink_io.
Further reads:
Don't want to forget this information?