We all consume content online. Every day, billions of us read articles on blogs and websites, scroll down our feeds on Facebook, discuss what's trending on Twitter, watch smartphone reviews on YouTube, share beautiful photos of our latest vacation on Instagram, and much more.
According to an IBM Marketing Cloud study, an astounding 90 percent of the data on the internet has been created since 2016. That's a LOT of content! Yet, we hardly ever notice that the article, video, podcast, or tweet we are interacting with actually took a ton of time and effort for someone to create.
Today we are going to shed light on these content creators, what role they play in generating brand awareness, and even check out some awesome tips and tools to create content regularly! Read on…
What is a Content Creator?
A content creator is someone who well, creates content! From writing articles, clicking photographs, to editing a crisp video- everything you see online is the work of some content creator(s).
The role of a content creator is to create entertaining, educational, or both types of content for a niche audience and grow a fanbase. The content a content creator produces can take the form of podcasts, ebooks, blog posts, videos, infographics, tweets, and much more.
The Role of Content Creators in Business
Since the internet is "the" place for businesses to scour prospects, grow their brand, and amass a loyal following of shoppers, businesses are turning to content creation in order to cement their place on the web.
Known as content marketing, brands are utilizing the power of quality content to get leads and convert them into customers or online followers.
Take a look at these stats:
Content works! This is why content creation is amongst the top priorities of brands these days. This has naturally increased the demand for talented content creators who know their way around content. If you've ever wondered how you can create amazing content and generate awareness for your personal brand or your company, here are some awesome tips…
Read more: What is Content Marketing: The Complete Guide
5 Tips for Content Creators to Create Content that Stands Out!
Whether you have a way with words, an eye for graphics, the skill to edit stunning videos, or an amazing voice, creating content that stands out, especially on a regular basis is tough.
Here are some tips that are definitely going to help:
1. Read About Your Industry Every Day
Reading every day about the industry you are in will always keep you on top of the latest trends, happenings, opportunities, and new competitors. Understanding the types of content your audience consumes on a regular basis will help provide you with an understanding of what types of quality content to create.

The more you read, the more insights you will discover about your industry or customers, and the better you will get at producing content. Reading from multiple sources can get a bit chaotic, which is why we recommend using an RSS Reader app like elink.io to organize and read all your content in one place and streamline your workflow.
2. Write Every Day!
Writing every day is a skill every content creator should master. Even if you record podcasts or edit videos, the habit of writing allows you to pin down your thoughts on a blank canvas and think more clearly. Writing has been shown to help people communicate highly complex ideas more effectively.
Writing doesn't mean you have to publish a 5000-word blog post every single day. Simply take 10 minutes out of your schedule to jot down ideas, take notes while reading, or simply write your learnings from the day before. Use a writing tool like Bit.ai to get an awesome and distraction-free writing experience.
3. Do Your Research
Keywords play a huge role in the content creation process. Knowing what keywords your target audience search for while looking for content online can help you create content accordingly.
This tremendously increases your content's visibility, no matter which platform you are creating content for. If you are creating blog posts, you need to make sure your writing search engine friendly content while creating videos, you need to make sure your title and descriptions are optimized.
4. Find Your Voice
According to stats, there are 2.5 quintillion bytes of data created each day. Most of this content often gets overlooked or skimmed over. This is why finding your voice is important. Having a distinct take on a topic gives you a much-needed boost required to stand out from the crowd.
Making your content personal by incorporating real-life stories and past experiences are one of the best ways to create a loyal following of who will keep coming back to you for more.
5. Create, but also Curate
Creating content is tough. But creating quality on a daily basis is almost impossible, especially if you don't have a huge budget or a team to delegate the work. This is where content curation comes in. Content curation is a natural extension of content creation.
As great as your content may be, your audience wants to learn from other authorities in the industry and have diverse perspectives. Content curation enables creators to bring the best of what the Internet has to offer its audience, while simultaneously reducing the resources needed to fulfill their audiences' content appetite.
Read more: Top Content Curation Tools For Curating Content
5 Tools That Can Help Content Creators
A whopping 60% of people find it hard to produce content consistently. Apart from the above-mentioned tips, having some software and apps under your belt can help reduce your workload tremendously, while allowing you to create content that makes a difference. Here are our top 5 tools to create quality content:
Did you know that 64% of content creators struggle to produce enough quality information to establish an engaged audience? Creating quality content is time-consuming, especially if you are single-person operation. elink.io solves your content woes by allowing you to create awesome curated newsletters, web pages, and social media content in minutes!
Just grab links to awesome content online, put it inside of elink's 30+ different templates, and share that content as a single web page, as a newsletter, or as social media content. elink.io also offers a Chrome Extension and RSS feed reader for faster content curation. It's easy to use and is probably the most fun-to-use content marketing platform on this list!
Read more: Content Aggregator: Definition, Importance & Tools!

Knowing what to create is equally important than creating the content itself. This is why, having information about trending topics, engaging content, and audience preferences help. This is where Buzzsumo shines.
Buzzsumo is a social media analytics tool that searches the web and provides you with a list of the most engaging content out there. This is extremely useful when you are having a tough time coming up with content ideas for your website or social media.
3. Canva

Visuals are an important part of the whole content creation process. If you are not well-versed with graphic design tools like Photoshop, Canva is here to help! Canva is simply one of the easiest tools out there to create professional-looking ad banners, YouTube channel art, thumbnails, Facebook ads, online posters, infographics, ebook covers, videos, and much more.
It has a library of countless pre-made templates, awesome fonts, and clip arts to provide variety and give you the freedom to design your content however you like.

If you work with a team, creating content could mean a ton of back-and-forth emailing for collaboration. Content creation ideally requires a place to write, brainstorm ideas, store media assets, and get feedback from peers. Having separate tools for each of the above-mentioned tasks is only going to add to your content woes.
Don't worry, Bit is there to help. An all-in-one content management and document collaboration tool to put down all your content ideas as well as resources (images, videos, PDFs, spreadsheets, etc.) in visual interactive documents so you can get work done 10 times faster.
Creators can collaborate, discuss content ideas, share social media designs, store marketing assets, and more.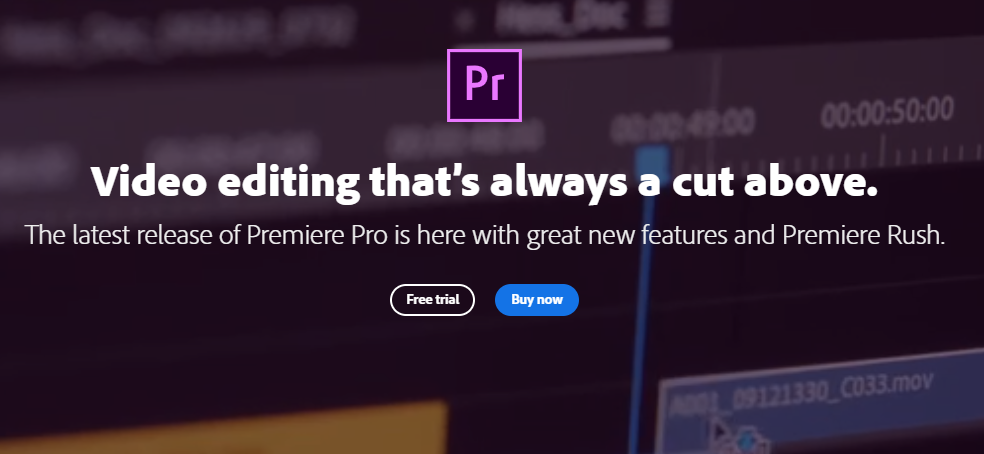 If you create videos, Premiere Pro is probably amongst the best video editing software out there. Used for movies, TV, as well as online, Adobe's Premiere Pro can be used to edit any footage in mostly all formats. You can edit 8k high-resolution videos and even virtual reality clips. A bonus feature is the ability to collaborate with your peers as Premiere Pro provides a safe space to store, organize, and share assets and work together with your team online.
Final Words
Content creators are the backbone of the internet. They are always expected to churn out quality content on a regular basis, which often leaves them exhausted. Following the tips and tools mentioned above will surely help you out in the content creation process and wow your audience with great content.
Further reads: