"If a young man tells his date how handsome, smart, and successful he is – that's advertising. If the young man tells his date she's intelligent, looks lovely, and is a great conversationalist, he's saying the right things to the right person and that's marketing. If someone else tells the young woman how handsome, smart and successful her date is – that's PR." – S. H. Simmons
Getting your business featured in prominent magazines and websites is every entrepreneur's dream. While many enjoy this event by celebrating, others make use of it by curating and sharing these press clippings with their audience. These press clippings are usually shared on the business's website via a press mentions page which acts as a wall-of-fame for the company.
Not only does it help in building relationships with journalists, but it also attracts additional media coverage and eventually, more sales. However, many businesses make this huge mistake of not having a press page on their website or create one without any exciting information.
In doing so, they are not only losing out on potential brand partnerships and future media coverage but are also giving away an opportunity to provide proof of concept to their future customers. Let's see why having a press clippings page on your website is important and how you can create a press page in minutes using an online press clippings tool. Read on…
What is a Press Page and Why is it Important?
Press clippings are a perfect way for you to show-off! These clippings can be any press mentions, media coverage, social media remarks, and other shoutouts you've been getting in the online media. When you organize all these press clips in a centralized location for maximum exposure, you create a webpage known as a press page.
A press page is a one-stop-shop for all press and media mentions of your company. By having all this vital information in one place, you make it easier for your target audience, clients, journalists, and publications to quickly form an impression of you as a reputed brand or a professional.
Having a professional press page on your blog or website has various advantages. These include:
Press pages are great for showing off your hard work that you have been putting in your company to make it a success. It's a great way to gain trust and credibility among prospects.
Apart from showing off all the recognition, press pages are a great way to educate prospects and the media about what is going on at your company.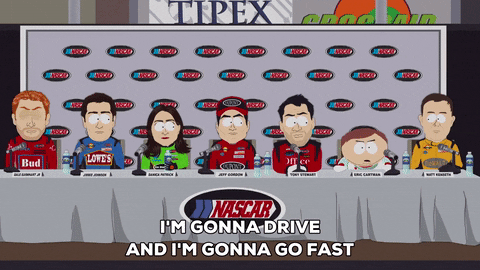 Not only prospects, but press pages also help you gain credibility with other brands and advertisers, hence attract strategic and mutually beneficial partnerships.
A press page acts as a huge asset for other journalists who want to cover you. By going through your press page, they get an idea about how other publications have talked about you and craft their own story accordingly.
Now that you know the benefits of organizing your press clippings into a full-fledged press page, its time to introduce you to our awesome tool elink 🙂
Read more: How To Create The Perfect Press Page For Your Website?

elink: The Best Online Press Clipping Tool Out There!
elink is a blazing fast content curation tool that allows anyone to publish a professional press page in minutes. Just collect the press clippings you've been mentioned in or shoutouts you have been getting on social media and elink will generate a beautiful press page.
You can then:
Share this press page as a single web page on your social media channels.
Embed this press page on your blog or website for the world to see.
You can even send your press page as an email newsletter to your subscribers!
Yep. Just take your links, put them inside a template and BOOM! You now have your very own, perfect-looking press page!
The best part is you can update your content in real-time by using elink's Chrome Extension or elink's platform. You can add new web links of articles and press mentions to your page even after it's been published!
Let's see how you can create an awesome looking press page in just 4 simple steps!
How to Create a Press Page Using elink?
Step 1: Choose your layout
You can either choose to build your elink press page from scratch or can use one of our awesome pre-built press page templates. Either way, it's extremely easy to create a press page in minutes!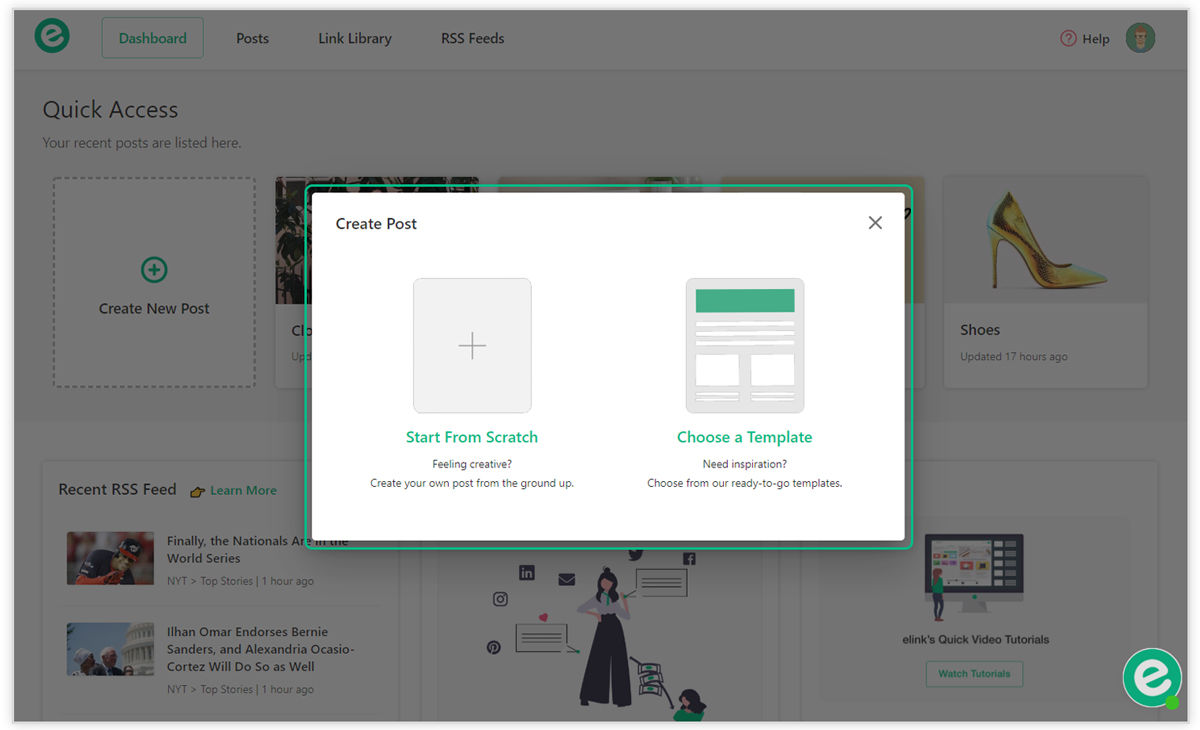 Each template is responsive, so you don't have to worry about the appearance of your links on different devices with varying screen sizes. The best part is, you are not stuck with your layout. Come back at any time even and give it a new look. Even after it has already been published!
Related: Elink's Responsive and Visually appealing Press Page Templates
Step 2: Add your links
Next up, copy and paste links to the articles, videos, podcasts, or other sources you want to share with your audience and elink will automatically generate an image, a title, and a short descriptive text regarding each link.
The best part is that you can change those titles and descriptions to make them SEO friendly and concise enough to get the viewer's attention. You can even change the link image by uploading a new one or zoom in or zoom out of the current image to display the best possible view.
Step 3: Select a header and add a catchy image, title & introductory text
Here you can customize your header and description using heading sizes, bold, italics, hyperlink, justification, bullet points, numerical list. The introductory text is a great way to build authority, get your audience engaged with your content, and is great from an SEO perspective!
Step 4: Design and customize
It's important to add your own design elements to the content you create. In addition to header images, header text formatting and visual weblink formatting, elink allows you to:
Change the primary color
Update your heading font style
Choose your body font style
Update your call-to-action button text on templates
Choose a font that is highly visible and blends in well with your overall website experience.
Step 5: Publish!
That's it, you've created your elink press page now hit publish! After publishing, go to your dashboard. You can click on the "embed" button to embed the press page on your blog or website. Alternatively, you can even share this press page as a newsletter or as a stand-alone web page on social media.
PS: You can make changes to your elink even after you have hit "Publish".
Final Words
The great Sir Richard Branson once said "Publicity is absolutely critical. A good PR story is infinitely more effective than a front-page ad." Great PR can do wonders for your business and increase your sales multifold.
What's important is that you display such press coverage in an organized manner with a press page. Creating press pages can be tough but with tools like elink, it's as simple as copy-pasting a weblink! So, what are you waiting for? Sing up for a free account and start creating your press page today!
Further reads: