Looking for some inspiration for your press page? We have got some awesome press page examples for you. Read on…
Is your company being talked about in the news and social media, but how are you capitalizing on it as a whole? One of the most popular and important methods is by creating a press page on your website!
A press page is a spot for you to show-off! It works as a central repository for all your press mentions, media coverage, social media mentions, and other shoutouts you've been getting online. In other words, it is a one-stop destination for the public to see all of the amazing press coverage your business has received.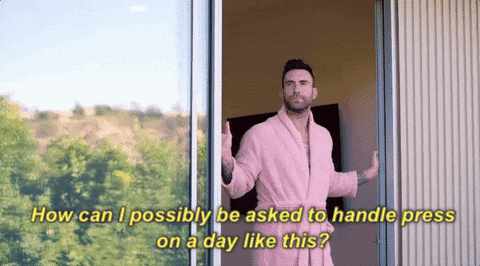 By having all this important information in one place, you make it easier for journalists, publications, companies, clients and other websites to quickly get an idea about you and what others think of you as a brand or a professional.
But that's not it! Press pages have a lot more to offer.
4 Reasons Why Should you have a Press Page on your Website:
#1. Shows the Credibility of the Brand and Trust
Getting featured in the media via an interview, or landing on a guest post of another website, is a perfect way to show that you're a trusted expert in your industry.
A press page is also a great way to gain credibility for your brand by showing your audience all of the various sources that have mentioned you. Remember not everyone is seeing all of your praise scattered around the digital world, by creating a press page you're making it easy for your website visitors to see the positive press you've received.
#2. Showcases "Social Proof"
Getting featured by another website, or a journalist gives you and your business a "stamp of acceptance."
Think of each press mention from someone else as a "review" of your brand. People love reading company reviews of products and services before they buy.
These mentions serve as social proof that your product, service and brand are outstanding, as you've been featured by all of these different publications, mentioned by influencers or loved by customers.
#3. Shows You are Press Ready
When we say 'press-ready,' it means ready to face the press. Journalists will naturally take you more seriously if you have a press page that is well designed and filled with other publications you've been featured in across the web.

Your chances of getting chosen to be quoted in an interview or be featured in an article are much higher if you can show off other places you've been featured in.
#4. Provides You a Place to Keep a Track of Everything
It can be difficult to keep track of all of the amazing coverage you've received. Having one single location on your site that can be updated easily is a great way to keep your press coverage organized. It's a helpful way for you to be able to easily locate and refer to past press coverage you've received.
You can even make sure your press kit references your press page!
Now, that you know the importance of press pages for your business, it's time to introduce you to some beautiful press pages examples that will provide you with inspiration to create an engaging press page.
Read now: How to create a news page for any website
8 Best Press Page Examples!
1. Technology Company Press Page Example
Getting your tech startup covered by media isn't easy. Nonetheless, it's one of the most valuable ways to increase your audience and traffic to your product, especially during the early days. If you run a successful tech company chances are, that you already have a plethora of press mentions from various websites and publications.
In both cases, one of the key parts of your website is to have a press mentions page where you can roll together all of your amazing press coverage, social media mentions, influencer mentions, etc. in one place.
A Tech Company Press Page about the all-new iOS-13 by elink
2. Event Press Page Example
Hosting an event of your company, no matter if its an art exhibition or dance ball, press coverage plays a significant role in spreading the words out about it. Event press pages can hold all the details about a particular event that has been mentioned in the press like time, date, ticket price, etc. And the coverage you receive for an event is important to build the excitement for the next one.
So, showoff the success of your event by creating an events press page with links to all the publications that have featured your event!
An Event Press Page about the new york fashion week 2020 by elink
3. Brand Press Page Example
If you have a consumer brand and are selling products, you may have asked yourself, "We have such a cool and different product! How in the heck aren't we getting any as much media attention as we should be?"
Well, you should start building a press coverage page, because it's very important for securing press attention. A brand press page is a great way to gain credibility by showing your audience all the sources that have mentioned you. It also helps you gain the trust of other brands and advertisers to attract more partnerships for your brand.
A Brand Press Page on fenty beauty by elink
4. Non-Profit Press Page Example
One of the biggest problems in the world of non-profits is awareness. For a nonprofit organization, getting media coverage and exposure is more important than just about anything else. Reduced coverage, means a reduction in donations, and overtime could lead to difficulty in managing operations with a small budget.
Therefore, creating a nonprofit press page for your organization is necessary and crucial in building relationships with journalists and attracting media coverage for better exposure.
A Non-Profit Press Page on The Black Institute by elink
5. Company Press Page Example
If you have a successful active business, you are probably getting press mentions from various websites and publications. So, to organize these amazing press coverage altogether in one place, company press pages are one of the best solutions!
Companies both, big and small create press pages because media plays a crucial role in carrying their message to the intended audience and pretty much anyone can receive "press" these days. So, you have to be ready.
A Company Press Page on adidas by elink
6. Product Launch Press Page example
Do you want to drum up media attention for your new product and want the top publications to write about it? How about creating a press page for your product with all the press coverage your proudt has been featured in!
The product launch press page not only helps you with attracting journalists and influencers, but even helps you in showcasing the features and other aspects of your newly launched product to the public.
A Product Launch Press Page on OnePlus 7 Pro by elink
7. Restaurant Press Page Example
Whether your restaurant is currently active on social media or not, be sure that your guests are posting, and talking about your business on social media.
Creating a restaurant's press page with these featured posts and reviews is a great way to score media attention and publicity for your restaurant business.
A Restaurant Press Page on Mister Jiu's by elink
8. Travel/Hospitality Press Page Example
Similarly, creating press pages with all the latest press mentions and customer reviews about your hotel, resort, travel adventure company, etc. is a great way to publicize all the latest coverage, awards and reviews you've been receiving
A Travel Press Page on The Brando Resort by elink
Well, there you have it folks, these are just a few press pages examples to help inspire you so that you too can get started showcasing your press coverage.
Before you go, we have an amazing tip for you! Did you know that these press page examples have been created in minutes with minimal extra effort using an amazing tool called elink.io!
Create Beautiful Press Pages using Elink!
With elink, you can build professional-looking press pages in few easy steps. Just collect articles that you've been mentioned in or any press coverage you have been getting on social media and elink will generate a beautifully designed press page in minutes. You can then:
Share your press page as a single web page on different social media channels.
Embed your press page on your blog or website for the world to see.
You can even send your press page as an email newsletter to your subscribers!
The best part is you can easily continue updating your press page in real-time by using elink's Chrome Extension and adding new press links as you surf the web. Whenever you find a social media shoutout or a press mention, click on the elink.io Chrome Extension button and it will allow you to add that link at the top of your press page on your website.
Wrapping it up!
Press pages are the perfect way to attract new media attention and build trust and credibility amongst your followers and prospects. If you have an online presence, creating and maintaining a good looking and professional press page is a necessity. The best part is with elink.io, everything is easy as pie!
So what are you waiting for? Go flaunt your press mentions and let the world know you're a force to be reckoned with!
Further reads:
The Best Plugin To Create Press Page For Your Website
The Best Online Press Clipping Tool: Elink
8 Resource Page Examples for Websites!
How To Create The Perfect Press Page For Your Website
How To Add a News Feed to Your WordPress Or Website in 5 Minutes
7 Tips to Create an Awesome Press Page!
Don't want to forget this information?