Working on your passion and making money from it can be one of the most rewarding things you'll ever do. That's why we see so many new businesses pop up every day.
Especially with the dawn of the information and technology age, more people than ever before are trying to leave their "steady" 9-to-5 routines and are making the jump to entrepreneurship.
A small business is something that employs less than 500 people and can be started with very little investment.
According to statistics, there are about 28 million small businesses in the United States alone. Moreover, in the U.S alone, small businesses employ up to 50% of the working population; that is well over 120 million people!
Although the cost of entry in the business space has gone down, coming up with a business idea seems to be the most common roadblock.
We all are passionate about something or the other, but having a direction and a plan to convert that passion into money is challenging. This is why we decided to research and curate a list of 45 awesome small business ideas anyone can start on their own.
The Best Small Business Ideas That You Can Start Immediately!
We have curated a comprehensive list of small business ideas anyone can start either full-time or on the side. The majority of these ideas require little to no capital investment and most can be done from the comforts of your home! So without further ado, let's dive straight in…
Web Design
Fiverr Gigs
Graphic Design
Online Dating Consultant
Run a Blog
Drive for Uber or Lyft
Affiliate Marketing
Develop an App
Podcasting
Vacation Host
Freelance Writer
Start a YouTube Channel
Web Development
Videographer
Online Courses
Stock Photographer
Create eBooks
Meditation or Yoga Instructor
Instagram Marketing
Baking
Amazon Reselling
Resume Writer
eBay Selling
Investing Your Money
Virtual Assistant
Personal Trainer
Social Media Manager
Car Detailing and Washing
Landing Page Specialist
Dog Walker/Trainer/Groomer
Babysitter
Life/Career Coach
Sell on Etsy
Buy and Sell Domain Names
Travel Planner
Freelance Proofreading and Editing
Bookkeeping Services
Translator
Making Chatbots
Fill Out Online Surveys
Tester or Reviewer
Financial Advisor
Social Media Influencer
Call Center Representative
Tutoring
1. Web Designing
Website designers are becoming increasingly valuable as more people look to take their business online. Businesses are interested in providing a great browsing experience for their website visitors.
Web design comprises of both UI (user interface) and UX (user experience) design. Having knowledge of programming languages is a definite plus. To start with web designing, one needs to be proficient in Photoshop, Illustrator or other visual design and wire-framing tools while having a basic understanding of HTML, CSS, and JavaScript for prototyping can be an added bonus.
The need for good UI and UX will never go away, as long as websites exist on the internet, making Web Design a timeless skill to master.
2. Find something on Fiverr
Fiverr is a marketplace for freelancers to get work and build their portfolio. From programming and graphic designing to writing and translation, you can find all kinds of gigs on Fiverr and kickstart your journey towards building a small business out of it.
The trick is to find a niche you are an expert in and then go all in. Marketplaces like Fiverr are saturated with freelancers so you need to be smart about how you approach this business.

3. Graphic Design
Visually describing a brand or a product is a vital skill to master. Businesses spend billions of dollars every year to create the perfect logo, website, banner ads, magazine, and much more.
If you are proficient in any graphic design software like Photoshop, Sketch, or Illustrator, Graphic design is a lucrative field to explore. From newspapers to photography, Graphic Design is visible in all spheres of our lives.
If you master any graphic design tool to perfection and can think out of the box when creating stunning visuals, we guarantee you that you'll never be short of work in the field of graphic design.
4. Online Dating Consultant
Are you a smooth talker? Have you found the "one" for you and want to help others find theirs? You can be an online dating consultant and help people find their match online.
Dating consultants usually charge for their time and their daily activities include creating online dating profiles, provide personalized suggestions, and look for matches outside of the online world.
5. Start a Blog
There are over 152 million blogs on the internet. Starting a blog is the go-to 'work from home' or small business idea for many people. One thing is for sure for any business idea, however easy it is to start a company the more competition it will have.
Having said that, people love reading blogs! More than 77 percent of users (that's three-fourths of the internet) read blogs regularly. This indicates that even though there is high competition, there's also a high demand for good quality content.
The key is to only focus on the things you know and are passionate about. Choosing a niche and being an expert blogger in it will probably earn you more than simply writing about what's hot.
6. Drive for Uber or Lyft
If you live in an urban neighborhood, you can become a part-time Uber or Lyft driver and earn some extra dough on the side. Lyft drivers earn $364-$377/month on average and 91% of them drive under 20 hours/week.
Lyft or Uber drivers can create their own schedules, which is great if you have a full-time job. To get started, you need:
A decent car
A smartphone
At least 3 years' driving experience
7. Affiliate Marketing
Affiliate marketing is an age-old, but effective method of making money online. It is a way to earn money online by promoting digital products or services to others and earning a commission.
Affiliate marketing is based on the phenomenon of revenue sharing. People have been leveraging affiliate marketing for over a decade. As early as in 2008, Amazon's affiliate program already had over 2 million affiliates aboard!
Even though affiliate marketing has been around since the early internet days, there's still a lot of money to be made in the field, if done correctly. It is estimated that the affiliate marketing industry will grow to around $6.8 billion in the next half-decade.
If you have an audience on your blog, newsletter, Facebook page, etc. you can leverage affiliate marketing to direct traffic to products and earn commissions.
Read more: How to Start Affiliate Marketing: A Complete Guide For The Best Results
8. Develop an App
There are 2.7 billion smartphone users around the world, each one filled with apps to make your life easier. There's a massive opportunity in the app market, especially if you can solve the problem in the right niche.
You would think that app stores are saturated and yet, new apps keeping popping left, right, and center. Learn coding skills from coding boot camps and websites like Udemy or Codecademy, and get started with your app development!
Even if coding is not for you, there are various no-code platforms out there (like Appsheet and Bubble) using which you can create an app without writing a single line of code. How cool is that?
9. Start a Podcasting Business
Did you know a staggering 26% of Americans (73 million) listen to podcasts at least every month? That's up from 24% in 2017! Furthermore, one-third of Americans ages 25 to 54 listen to podcasts monthly!
Podcasting has been growing like crazy over the past few years and shows no signs of slowing down. If you have a topic you are proficient at or have a keen interest in, you can start recording and create podcast episodes.
Once your podcast gains some traction, you can have advertisers and sponsors promote their products on your podcast. It doesn't cost much (if any) money to start a podcast and you can even just start recording straight from your phone's microphone and upload your audio to websites like Soundcloud.
You can also use podcasting apps like Anchor that makes it extremely easy to start a podcast from scratch without the need to learn sound engineering or sound design.
10. Vacation Host
Websites like Airbnb and Homestay allows you to rent out your house or simply a room for guests who don't want to stay in a hotel.
If you have an extra room, or better yet, another property space, you can rent it out on Airbnb and earn passive income without putting in much time or effort. On any given night, 2 million people are staying in Airbnb rentals across the world, making it a lucrative small business idea.
11. Freelance Writer
If you have a knack for writing, there are plenty of avenues where you can use those skills and make some money. Content writers are in high demand as people's appetite for good content keeps on increasing (thanks to social media).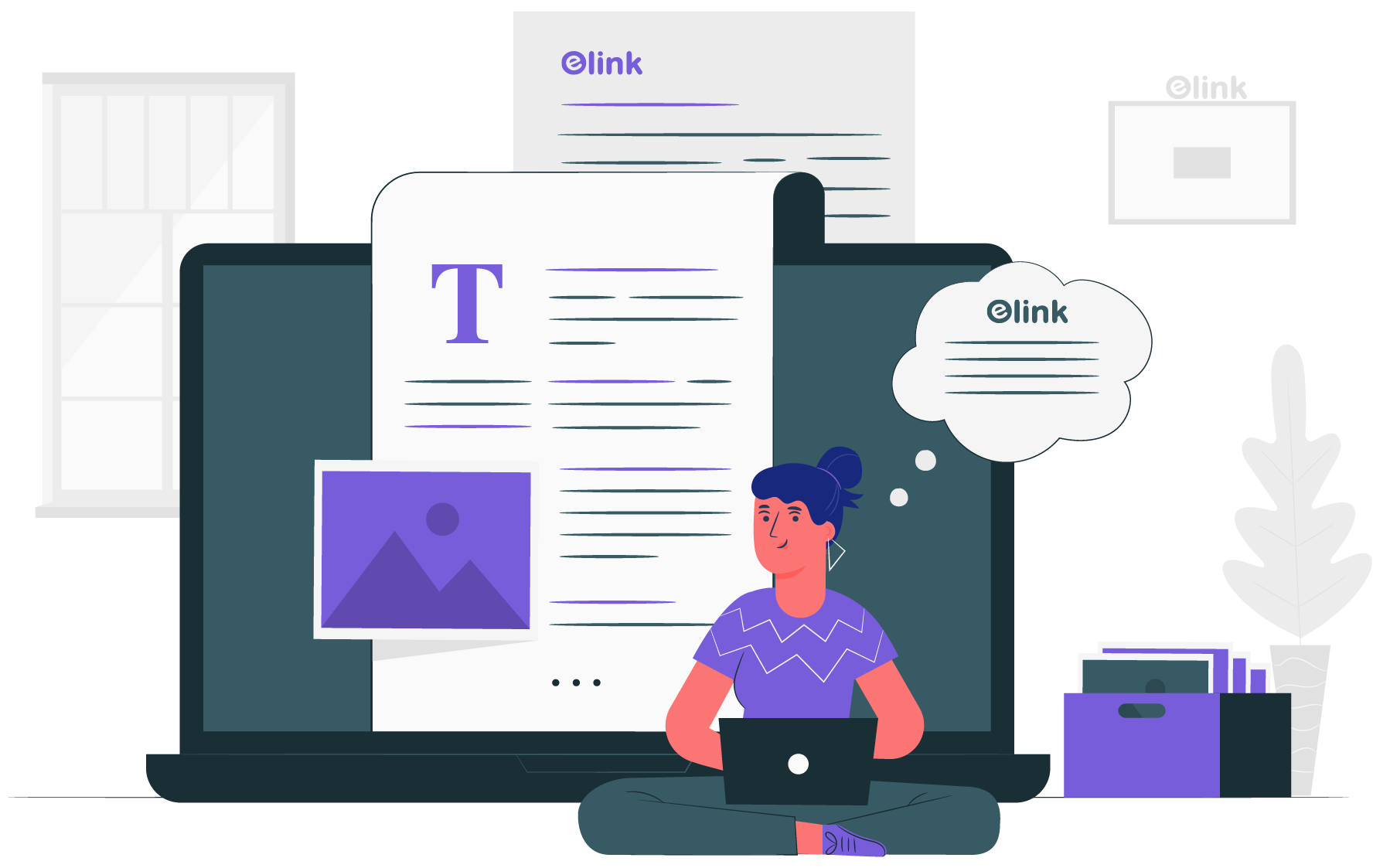 You can write for websites or blogs, or can also check out short writing gigs on freelancing websites like Upwork. You can start by building a portfolio by creating your own blog or writing for other blogs.
You can also build an audience by writing on platforms like Medium and Quora and build up some real-estate in the writing world. All you need is a word processor or a writing tool and you are good to go!
12. Start a YouTube Channel
YouTube pulls in over 1.8 billion logged-in users each month, nearing Facebook's 2 billion. YouTube is one of the most visited websites in the world and generated a whopping $3.36 billion in net U.S. video ad revenues in 2018.
If you can create high-quality videos (i.e., tutorials, personal vlogs, how-to videos, craft videos, etc.) and grow a subscriber base, you can start getting a substantial income from ads on the platform.
The number of youtube video creators earning five figures per year jumped 35% while those earning six figures increased by 45%. So, what are you waiting for? Grab a camera and start shooting!
Read more: YouTube Community Tab: What is it & How To Use it For Subscribers
13. Web Development
Even though the exact number of websites keeps changing every second, there are over 1 billion sites on the world wide web (1,268,289,402 according to Netcraft's December 2019 Web Server Survey compared to 1,805,260,010 in January 2018).
There will never be a shortage of skilled web developers as long as there is the internet. Learning programming languages and honing your development skills can make you big bucks.
You can start small by taking the help of CMS like WordPress or Wix for creating websites and then move onto more complex and hands-on projects once your skill level increases. If you are just starting out with programming, sites like Codecademy and Treehouse offer great courses.
14. Videographer
If you have a knack for films and love creating videos, you can use that skill to become a professional videographer and do video shoots after work hours or on the weekends.
Once you get a significant number of clients, you can make the switch from being a part-time videographer to full-time.
Just like selling stock photography, there are websites like Shutterstock and Videohive that allow videographers to license their video footage and earn royalties.
15. Online Courses
If you are an expert at something, whether it is search engine optimization or a physical skill like knitting or auto repair, you can compile your knowledge into a full-fledged course and sell it online.
If you truly are an expert, chances are people will pay you to teach them the skillset you possess. You can use sites like Teachable for creating, hosting, and selling your courses online. For inspiration, you can check out websites like Udemy and see how other people packaged their skills into a course and how are they selling it.
16. Sell Your Photos Online
If you have an eye for photography and love clicking pictures, you can sell them off online and earn royalties. You can become a stock photographer and watermark your photographs. Next, you have to upload your photos to stock photography websites like Shutterstock, and iStockphoto.
Now, every time someone buys a license to use your photo, you will be paid a royalty. If you are already taking great photographs and are posting them on Instagram, start by uploading your pictures on Flickr and building up a portfolio.
Soon, you will be getting private corporate clients to click photographs exclusively for them, provided that you are good enough!
17. eBooks
Technology has influenced every step of a consumer's life, including the way we read books. Some estimations suggest that in 2013, Amazon generated around $3.9 billion solely of Kindle sales.
People are gradually shifting from reading physical books to ebooks, which creates an interesting opportunity for you to create an ebook and sell it online. If you already have a blog, you can stitch an eBook pretty quickly.
Since you no longer have to have a publisher or media house to promote your book, there's a lot of competition out there. However, if you truly have something interesting and new to say, by all means, go ahead and package your knowledge into an awesome ebook! And with tools like Bit.ai, creating an interactive ebook as extremely easy and fun!
18. Meditation or Yoga Instructor
With people spending more and more time occupied in their digital devices, there has been a growing need to get out of the rabbit hole of notifications and spend time in solitude. As a result, the yoga and meditation industry has grown significantly in the past few years.
Apps like Calm and Headspace are raising millions of dollars to help people meditate and get a clear mind. Between 2012 and 2017, the percentage of kids and adults who said they had done yoga or meditated in the last year rose significantly.
About 14% of adults reported practicing both yoga and meditation in 2017, up from about 9.5% and 4%, respectively, in 2012. Since yoga and meditation are so popular right now, it only makes sense to get your education in the field and become an instructor.
19. Instagram Marketing
Instagram has quickly turned into a marketing behemoth. Over a billion people have signed up on the app, while millions use it daily. Take a look at these stats:
38% of customers say they frequently purchase products they find on Instagram.
33% of Instagram users report that they have purchased items that they first saw on the platform.
It is 60x more likely that customers interact with a brand's Instagram account than Facebook.
You can start an Instagram account, grow a loyal following, and can leverage the attention to sell your own products or have brands approach you with sponsorship deals. There are many Instagram hacks to grow your Instagram presence.
20. Baking
Have your grandma's secret cookie recipe? Why not turn to bake? Baking can be a profitable small business. Starting a small bakery shop or selling cookies right out of your kitchen can earn your substantial amount of money on the side.
If you see the desired result, you can even open up a shop and do it full time. 65% of all bakeries have less than ten employees; 44% have one to four employees, and most small retailers only have one facility, making bakeries.
Retail bakery sales are expected to increase by an average of 5.5% per year from 2021 and is a great small business idea.
21. Amazon Reselling
If you have a knack for selling or love picking up stuff from garage sales, you can try your hand at Amazon reselling. Selling on Amazon is easy, provided you have a product people actually want.
With over 150 million accessing the Amazon app on a monthly basis, Amazon is the leading shopping app in the world. Customers, too, love shopping on Amazon and trust the platform for providing quality products and shopping experience as 89 percent of buyers agree that they're more likely to buy products from Amazon than other eCommerce sites.
Amazon currently boats of having more than 2.5 million sellers currently actively selling on the marketplace with roughly 25,000 sellers on Amazon making more than $1 million in sales!
Read more: How to Sell Affiliate Products in Minutes | Social Media, Email Newsletter & Blog
22. Resume/Cover Letter Writer
Writing a resume or a cover letter for a job can be tough and time-consuming. People are often looking for help online while writing their resumes.
If you are an expert at presenting yourself in the right way and have a way with words, you can start a blog describing resume tips and can also charge people money for writing customized resumes or cover letters for them.
If you are not already an expert in the field, bit's guide on 'How to Write the Perfect Cover Letter' will surely help!
23. eBay Selling
Similar to selling on Amazon, eBay is also a huge player in the eCommerce business. You can use their platform to sell your one product or resell antique or used items as a side business idea.
You can try selling different products and analyze which product brings you the most profit. There are websites out there that monitor buying trends on eBay and can give you an insight into what's selling and what isn't.
eBay currently has close to 200 million active buyers on the platform, making it a great platform to try your selling skills.
24. Investing Your Money
If you are putting your savings under the couch or keeping them in your savings account, you might want to consider investing it in the stock market. Sure, the stock market requires you to be vigilant and can be filled with risks, it's also one of the smartest things you can do if you want to grow your money.
If you know nothing about the financial market, you should invest a few months learning from books and reputed websites or taking the advice of a financial advisor before you invest your first dollar.
25. Virtual Assistant
Thanks to technology, people don't need an assistant to be present with them at all times as many professionals and businesses are shifting towards personal assistants to carry out their day-to-day tasks.
A virtual assistant is someone who provides various services to entrepreneurs or businesses from a remote location. There are a ton of activities that a personal assistant can do- from managing social media accounts, scheduling appointments and meetings, regulating emails, managing events to running personal errands.
You can make a virtual assistant do almost anything. With nearly no starting cost- all you need is a laptop and an internet connection- anyone can start their side business as a virtual assistant. You can find listings for virtual assistants on freelance websites such as Upwork, People per Hour, Flexjobs, etc.
26. Personal Trainer
Love going to the gym? Why not start a small business providing personal fitness training at your local gym? You can start off by connecting with a local gym or can even give training at your home or nearby park.
If you know a lot about nutrition, you can bundle up your training with a customized meal plan and charge money for it. This business can be both financially and physically rewarding!
27. Social Media Manager
We all have been guilty of spending too much on social media. Why not get paid to put your learning to work as a side business idea? As a social media manager, you can use your abilities to manage social media accounts for companies or even individuals.
Roughly 45% of the world's population uses social media, with an average of 2 hours and 23 minutes spent per day on social media. With a ton of time being spent on social media, brands are always on the lookout for creative people to whom they can outsource their social media management and improve their brand visibility online.
If you think you need professional training, Facebook, Google, and many such companies offer professional courses with certifications that require little to no money to complete. Get your certificate and get your small business running as a social media manager!
28. Car Detailing and Washing
According to MarketWatch research, automated car washes will likely grow at a rate of 3 percent year after year by 2023.
Growing customer demand for professional car washing and detailing services is the number one reason behind this growth as according to data, 74% of consumers are willing to pay to have their car washed, increasing 47 percent since 1994.
If you have the knack for auto detailing and have the flexibility in scheduling, car detailing can be a lucrative small business, especially since these services cost around $50 to $350 or more!
29. Landing Page Expert
If you are skilled in copywriting and keyword research, you can charge people for creating landing pages for them.
A good landing page can make or break a product, and still, almost 75% of businesses have problems finding suitable expertise for optimizing their landing page copy.
Apart from copywriting and SEO, if you know your way around design tools as well, you can create landing pages for businesses from scratch and charge a good amount of money for your expertise!
30. Dog Walker/Trainer/Groomer
The pet industry is huge. Over 65% of the population in the US reports owning a pet with around 77.8 million dogs and 85.8 million cats being the most popular pet choices.
Dogs love going out in nature for a walk, but the owners are often busy with their schedules. This problem has given rise to a booming dog walking industry. Moreover, there are now mobile apps like Wag that link dog walkers with the pet owners who need help walking their dogs.
Apart from dog walking, grooming is also a big segment you can go after as a small business. Pet grooming and boarding in the United States generate revenues of $9 billion each year with almost 124,000 active businesses in the industry. Also, the average annual rate of growth for the industry for the 5-year period between 2014-2019 was 6.2%. (IBIS World)
31. Babysitter
You would be surprised how well paying babysitting can be if you have the right experience and licenses. Over the past few years, the average babysitter rate has steadily increased and in 2014, the national average was $13.44 per hour.
Babysitting can be a decent small business idea, and once you gain some experience, you can expand and create your own babysitting service agency!
32. Life/Career Coach or Mentorship
If you have some past experience or are an expert (with a proven record) in a particular field, you can choose the path of becoming a life or career coach. Almost everyone could use some sort of guidance either in their personal life or professional life.
Finding someone with the time and energy to guide us can be tough. You can set up a shop from your home with little to no investment and become a life or career coach.
Many entrepreneurs also seek to find mentors that can help guide them to success as the path to entrepreneurship can be chaotic as well as lonely. Life coaches do not come cheap and can be a lucrative business. If you think you have what it takes, go for it!
33. Sell on Etsy
If you are great at creating handmade goods, Etsy is a great independent marketplace you should explore. Sell your art, crafts, phone covers, keychains, and even furniture.
Etsy is the marketplace for unique, handmade, and artsy stuff you are unlikely to find anywhere else on the internet. Since it's highly targeted, you are more likely to convert people into buyers if you tapped into your target audience.
34. Buy and Sell Domain Names
Domain trading has been going on for decades and is a fun and interesting side gig you can do to earn money. Even though this isn't a full-time small business idea, people have literally made millions doing this (The lasvegas.com domain name was sold for $90 million!!).
If you are someone who's always on top of trends, you can easily predict websites businesses would be needed in the future. You can start buying them beforehand.
Read more: Top 7 Blog Name Generators To Get More Attention
35. Travel Planner
With websites like Trivago and Hotels.com, anyone can book hotels, taxi, restaurant reservations and more for their upcoming vacation.
The problem is, there are a ton of options to choose from and so many deals to consider to get the best bang for your buck. Therein lies your opportunity. You can become a travel planner and offer your travel planning and organizational skills as a service, putting a modern-day approach to traditional travel agents.
36. Proofreading and Editing
This is one of those side gigs you can find on Upwork or Freelancer.com. Freelance proofreading and editing can pay a decent wage and only requires an hour or two daily, depending upon the type of time you take to proofread.
If you are into the written word, proofreading could be an awesome way to earn money and start a small side business.
37. Bookkeeping Services
Every company needs to keep track of its cashflow and find ways to turn profitable. However, many don't know how or simply don't want to take the burden of managing accounts, and as a result, outsource this work to freelancers.
If you are good with numbers, you can keep accounting records for businesses and individuals and get paid for your expertise.
38. Translator
According to the Bureau of Labor Statistics Occupational Outlook Handbook, 2014-2015 Edition, over 60,000 people in the U.S. were employed as translators or interpreters in 2012.
According to the report, this number is currently set to grow 46% by 2020, when the projected employment for translators and interpreters will get to just under 93,000. It's easy to get started as a translator if you are proficient in more than one language.
As long as there are languages, you will be having no shortage of work! Want more? There are thousands of remote translator jobs online, allowing you to work from the comfort of your home!
39. Making Chatbots
Did you know that more than half of US customers prefer to resolve their issues through web-chat instead of calling customer care? As a result, chatbots have grown in popularity in the past few years.
In fact, by the year 2021, 50% of enterprise companies will spend more on bots and chatbot creation than they will on traditional mobile app development. You can quickly jump on this trend and create chatbots for businesses and charge money for it.
If you are good with programming, you can easily take a course on Udemy and get started with chatbot programming. If you don't have programming knowledge, there are many platforms out there like Botsify or Chatfuel that can help you create chatbots without needing to know much code.
40. Filling Out Online Surveys
Wait, hear us out first! We know filling out online surveys is not what you had in mind while looking for a small business idea, but it works.
There are survey websites like InboxDollars, Survey Junkie, User Interviews, etc. who pay you (although very little) to fill out online surveys.
Even though it's not glamorous, it literally takes no vital skill to simply fill out surveys and get paid for it. Some sites even pay you to watch sponsored videos, play games, and even read emails!
41. Product Reviewer
Companies, especially the ones who are just starting out, often pay influential people to review their product and promote it to their audiences.
These types of reviews- whether it is for a new smartphone or a beauty cream, are very popular on websites like YouTube, where people often come for advice regarding a product before purchasing it.
If you have a YouTube channel, a blog or website, or even a hefty email list, you can approach small companies or startups to review their product in exchange for compensation.
42. Financial Advisor
The importance of setting financial goals has never been more dire, especially with rising debt and living expenses. Yet, data suggest that 75 percent of Americans are winging it when it comes to their financial future.
There is an urgent need for financial literacy and if you've got the expertise, you could make your paycheck giving financial advice to people or even managing their portfolios.
Stats say that more than 90% of people who see a financial adviser regularly feel the advice has benefited them, making it a lucrative yet rewarding small business idea.
Read more: How to create a Newsletter for Financial Advisory?
43. Social Media Influencer
It's a good time to be an online influencer and get paid in advertising and sponsorships. Influencers are the new movie stars and are taking over the market by a storm. Don't believe us? These stats will surely change your mind:
Social media influencers are making big bucks and are keeping both brands and the consumers satisfied. If you think you got the knowledge, skill, and personality for it, becoming a social media influencer can pay big bucks!
44. Call Center Representative
A staggering 7 out of 10 U.S. customers state that they would spend more money just to guarantee a great consumer experience. Customer service is a huge part of running a successful business and companies invest a ton to get it right.
Companies are even allowing people to work from home as their customer service rep and solve customer queries quickly. All you need is a working phone line and a computer and you are good to go!
45. Tutoring
Tutoring can be a pretty straightforward way of starting your first business and generate money right away.
You only need to be good at one subject and you can offer tutoring services at your home. Apart from home tuition, online courses are another lucrative side of the tutoring business, which we have already covered previously.
Ready to start your small business?
There you have it, folks, a list of awesome small business ideas that can help you earn some side income and can even become your full-time gig.
Running a business is hard work. But nothing worth doing comes easy, right? Working on something you are passionate about gives you a sense of freedom and a sense of fulfillment you have never witnessed before.
However, selecting a business idea can be a daunting task and that's why we compiled this list of awesome ideas for you. It all depends on your personality, your skillset, the amount of time you want to devote and the kind of money you are expecting to make.
Even if you don't have the required skill set, the internet has made it incredibly easy for anyone to learn and master a new skill. Take online courses from websites like Coursera or Udemy, or you can even find quality content on YouTube if you look hard enough.
In the internet age, there is every reason to try your hand at a small business and turn your dreams into a reality. All it takes is a little bit of hard work 🙂
Are there business ideas we didn't mention above? Tweet us @elink_io. We'd love to hear your small business ideas!
Further reads:
Best Fundraising Ideas That Actually Work!
What is Video Curation & How To Curate Video Content
How To Create Brainstorming Document the Right Way
How to Write an About Me Page( 15 template examples included)
Don't want to forget this information?
Pin it for future reference!