Real estate is a highly lucrative yet fiercely competitive career path. While you can make a ton of money in flipping or helping others buy real estate, it's not easy, to say the least. With today's growing technology and numerous online mediums for marketing, agents are getting savvier than ever, trying to gain customer attention and close more deals.
Add to that the intense competition from property listings websites like Zillow (As of March 2019, over 80% of homes in the United States have been viewed on Zillow.com) and successful real estate marketing seems like a daydream.
However, smart real estate agents and agencies are still widely successful, closing deals left and right and beating the competition one property listing at a time. So, how do they do it? Email!
Real Estate Has Gone Digital!
Did you know that millennials (The generation born from the early 1980s into the early 2000s and in the age range from 18-36 years.) are the largest share of homebuyers in the world? This is great news for real estate agents as it means there are a plethora of people looking to buy their first home and move out of their parents' houses!
Even though it's great for realtors to have a large number of prospects, the millennial generation posses a whole new variety of challenges. For starters, millennials are a part of the digital transformation of our generation and are well-versed with new technologies. They are no longer influenced by traditional marketing channels like print, radio, and television and crave something much more targeted and intimate.
According to a report from the National Association of Realtors, among all generations of home buyers, the first step in the home buying process is looking online for properties for sale. This is why it's important for real estate agents to put their traditional marketing strategies to rest and look for newer, better forms of connecting with their audience. A great way to do that is via emails.
Did You Say Email?
Yep, email is alive and kicking, even in the age of Instagram and Snapchat. With over 3 decades of persistence, email still continues to be one of the best channels for communication and marketing engagement.
According to a study by McKinsey, email is 40 times more effective at acquiring new customers than Facebook or Twitter. Read that again! A 40x effectiveness rate is no small feat, something all great real estate agents and agencies can take advantage of. Here are some more email marketing stats that are going to blow your mind!
It's crystal clear from the stats above that email is doing phenomenally well as a marketing channel. This is a best-kept secret amongst the top realtors. While most real estate agents flock to the latest social media platforms, spending on ads and battling algorithms, the smart ones leverage email's awesome capabilities to their advantage.
Email marketing can help realtors in many ways:

Email allows real estate agents to reach out to a larger audience base instantly.
It helps convert prospects into buyers by sending timely emails with the help of drip campaigns or automation.
Creating landing pages or embedding sign up forms on your website helps generate new leads for your services.
Segment and target your existing email userbase to maximize conversion.
Track open rates and click-through rates to optimize marketing campaigns.
Before you start planning your email marketing tactics, there are a few things to keep in mind…
Read more: 8 Real Estate Newsletters to Read! (& How to Create Your Own)
Real Estate Email Marketing Best Practices
Take into account the following factors before you start to formalize your email marketing strategy and send out your first email:
1. Scheduling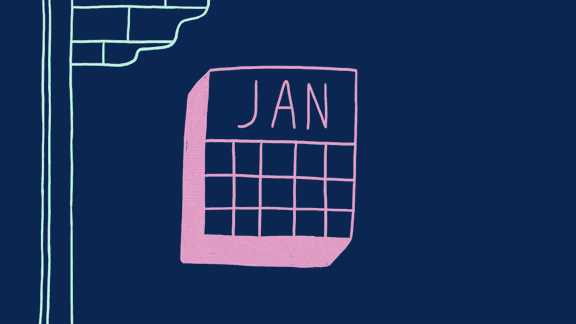 While email is a great marketing tool, you don't want to overdo it. Make sure you have a schedule in place for your newsletters and send out only relevant and timely content to your audience. Don't be that "pushy sales guy" and respect your customer's time. Try out different schedules and see when do you get the most amount of email opens.
2. Mix it up
While your audience expects property listings from your email newsletter, you don't have to limit yourself to that particular form of content. Mix it up and send out other relevant content like nearby restaurants, tour guides, best places to visit in the city, and more. Sales is less about promoting your product and more about forming a genuine relationship with your customers so that they are compelled to buy from you. Mixing up your content is also a great way to stand out from the competition.
3. Keep a tightly knit group
The co-founder of the famous Wired magazine Kevin Kelly wrote a brilliant blog post on the power of having 1000 true fans and how a small group of people is enough to make your business successful (no matter what industry you belong to).
This is especially true in email marketing as having a closely-knit group of active members who routinely check out your email is far better than having tons of people who never engage. Make sure to regularly update your email list, adding new people to your excel sheet (or wherever you keep your list of subscribers) and removing them if they ask you to. Don't be afraid of unsubscribers and focus all your energy on those who love your content!
Tips To Leverage Emails For Real Estate Marketing:
Now that you know the importance of emails and the key factors to keep in mind before starting your email marketing journey, it's time to dive into the key strategies that smart realtors deploy to leverage email marketing.
Here are a few key strategies you need to leverage emails for real estate marketing:
1. Newsletters are your best friend
On top of our list are email newsletters, the go-to strategy of top realtors to leverage email marketing. Nothing utilizes the power of email like an email newsletter. This is why 83 percent of B2B marketers use email newsletters for their marketing while 40 percent of B2B marketers say email newsletters are most critical to their content marketing success. Newsletters are the perfect way to show off multiple real estate listings in a visually pleasing manner.
Sending your property listings individually can be annoying to the end-user and you risk losing a sale. This is why newsletters are one of the go-to email marketing tools of real estate agents to showcase listings. A newsletter not only saves you time and energy but also helps your audience get multiple listings in one place. It usually takes around 10 minutes to create and send an email newsletter (if you are using a tool like elink) on a daily or weekly basis, making it one of the key tactics every realtor should employ.
2. Make them stand out with design
Design plays a critical role in email. Visually aesthetic content catches user attention quickly and prompts them to read more. Moreover, since a prospect might have signed up for multiple email newsletters from different real estate agents or agencies, you need to make sure your email stands out.
Making it as per your brand standards and using a clear distinctive style makes all the difference. Your audience should immediately recognize your brand on opening your email.
However, this doesn't mean that all your emails and newsletters have to look exactly the same. Play around with different email templates and have a few handy for different purposes.
You can have different templates for emails that serve different purposes like sign up confirmation, appointment confirmation, property listings email, and more. To make sure this process remains time-efficient, use an email marketing tool that offers a ton of templates so that you don't have to start the creation from scratch every time you want to send out an email.
With smartphones penetrating all parts of the world, email opens on mobile devices just keep increasing year after year. According to data, around 70% of all emails are opened on mobile devices. Therefore, make sure that your email newsletter templates are mobile-friendly and look great irrespective of the device they are being viewed on.
3. Create a landing page
As discussed before, the first step in the home buying process is to search online for properties for sale, be it on a property aggregation website like Zillow or on your own website. It's important to not let go of any website viewer without giving them the opportunity to sign up for your newsletter. This not only gives you a wider pool of audience to play around with but also helps prospects get information related to your properties directly in their inbox, without having to go online and search.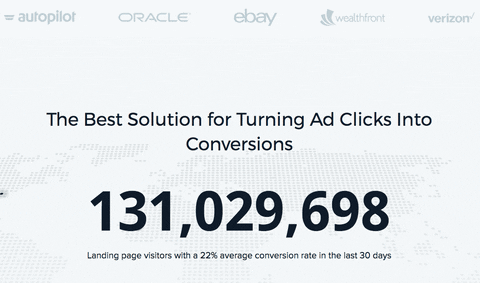 To do this, either create dedicated landing pages for your email newsletter or simply embed a signup form on your real estate website or blog. Creating a landing page or embedding a signup form is fairly easy. Here are a few tips to keep in mind:
Sign up form best practices:
Keep it simple: Don't crowd your landing page or form with multiple headlines and pop-ups. Keep the copy as succinct as possible. The goal is to make the user sign up for your email, not confuse them with multiple ads and content.
Add relevant fields: Apart from the prospect's name and email, you can add fields relevant to real estate like the preferred budget, preferred locality, move in time, and more.
Optimize: Again, most people will view your landing page on their mobile device so make sure your form is optimized for different screen sizes. The easier you will make for your audience to sign up, the better.
A strong call to action: Lastly, make sure the call to action (CTA) button is clear, crisp, and visible.
4. Segmentation is key
People on average receive 121 emails per day. The human race as a whole gets 193.3 billion emails every single day! People are actively avoiding any email that is not relevant, making segmentation a key factor in email marketing. Segmenting your audience based on criteria like demographics, locality, stage in the buying process, or creating event-based triggers is becoming increasingly important.
The more relevant you are with your content, the better are your chances to stay on top of the customers' minds and build a relationship. Segmentation leads to higher engagement, better open rates, and an increased sense of trust and credibility.
In order to effectively segment, your audience, collect as much information as you can, be it via a sign-up form, a phone call, a social media interaction, or anything else. Once you have enough information on your prospects, bring all of that data together in an Excel sheet, and segment your audience accordingly.
These are some of the top strategies used by smart realtors to leverage email marketing and engage with prospects. Apart from the above-mentioned strategies, top real estate agents often use email marketing software to help them out with everything we talked about above and keep their workflow smooth and headache-free. One such amazing tool is elink.
Elink: An email marketing tool every realtor should use!
We are sure you are itching to get started with your email marketing journey and wow your audience with amazing content. However, creating awesome-looking email newsletters that look good on all devices can be a bit time-consuming and defeats the purpose. This is why we created elink, the fastest and easiest way to create amazing email newsletters to showcase your listings or share quick industry news with your clients!
elink.io is a web app that allows anyone to send beautifully looking and responsive newsletters in minutes! elink.io works by letting users choose a newsletter template and simply add the web links to the content they want to share as a newsletter! It can be web links to websites, articles, videos, cloud-based documents, and much more. All this can be done in 5 minutes with elink.io.
Real estate agents can use elink to add links to their property listings, relevant articles, videos, and much more and create an outstanding newsletter in minutes!
elink automatically converts those web links into visual blocks with a picture, title, and a short description. You can add a header, some introductory text, your company logo and/or tagline and hit submit. It's that easy!
With a total of 30+ mobile-responsive and aesthetically pleasing real estate email templates, you will never run out of ideas on how to make your newsletter stand out.
Yep. Just take your links, put them inside a template and BOOM! You now have your very own, perfect-looking email newsletter! You can also test different designs to figure out which template your audience prefers the most.
Apart from sending your content as an email newsletter, realtors can also embed such content on their website as a listings page or share it as a single web page on social media and wow their audience! elink is a must-have app for all realtors that want to increase their sales and keep their leads warm.
Excited? Let's see how you can create a real estate email newsletter in simple steps!
Step 1: Choose a Newsletter Template
You can either choose to build your elink newsletter from scratch or can use one of our awesome pre-built newsletter templates. Either way, it's extremely easy to create a newsletter in minutes! Each template is responsive, so you don't have to worry about the appearance of your links on different devices with varying screen sizes. The best part is, you are not stuck with your layout. Come back at any time even and give it a new look. Even after it has already been published!
Step 2: Add Links to Your Newsletter
Next up, copy and paste links to the properties, articles, videos, podcasts, other sources you want to share with your audience. The best part is that you can change those titles and descriptions to make them SEO friendly and concise enough to get the viewer's attention.
You can even change the link image by uploading a new one. With elink you can also add links to your Dropbox or GoogleDrive (or any other cloud storage app) account where you have stored your media assets for your prospects to browse.
PRO TIP: Use elink.io's Chrome Extension to quickly add links to your newsletter. It's a smart way to save relevant content across the web and start creating your newsletter as you go through your normal online life!
Step 3: Select a header and add a catchy image, title & introductory text
Here you can customize your header and description using heading sizes, bold, italics, hyperlink, justification, bullet points, numerical list. The introductory text is a great way to build authority, get your audience engaged with your content, and is great from an SEO perspective!
Step 4: Choose Over 30+ Layouts
If you are not satisfied with your layout, you can choose from over 30+ finest layouts (1 column, 2 columns, or multi-columns) at any point in your newsletter creation process. Pick a newsletter template that suits your design needs and add your personal touch to it.
Step 5: Design and customize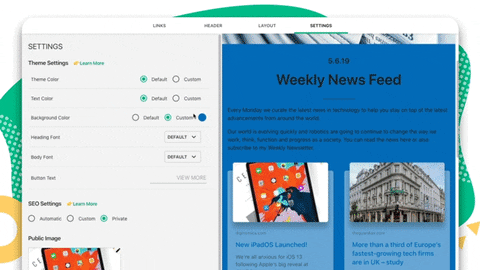 It's important to add your own design elements to the content you create. In addition to header images, header text formatting and visual weblink formatting, elink allows you to:
Change the primary color
Update your heading font style
Choose your body font style
Update your call-to-action button text on templates
Choose a font that is highly visible and blends in well with your overall website experience.
Step 6: Publish & Export!
After publishing, go to your dashboard and select the newsletter button. From there you can integrate elink with your Gmail account and shoot over your email newsletter as a draft to your Gmail.
If you use any email marketing tool other than Gmail like Mailchimp, Mixmax, Mailer Lite, Get Response, Active Campaign, or basically anything else, you can choose the "copy the HTML code" option and paste the HTML in your marketing tool's compose area.
PS: You can make changes to your elink even after you have hit "Publish".
Final Words
Email is a great channel to keep your audience engaged and form meaningful relationships with them. Smart realtors know the importance of email and how they can leverage newsletters to showcase property listings and get more deals.
A great way to improve your email game is to subscribe to any competitor's email newsletters, see what kind of design or content they use, and then do it better! Lastly, using elink as your newsletter creator will not only save you time and effort but will also pleasantly surprise your subscribers with its amazing design!
So, what do you think of email as a primary customer acquisition channel for real estate? How has your experience been in this domain? Do share your thoughts with us by tweeting us @elink_io.
Further reads: