In this blog post we will cover why businesses need to leverage Twitter marketing,How important is your Twitter bio, How you can add multiple links in your twitter bio instead of just one.
Twitter, as we all know, is one of the biggest social networks of our time. With 330 million monthly active users, Twitter is truly a social media giant. It's an awesome platform to know what's trending around the globe and be a part of 'the conversation.'
We use Twitter to interact with one another, have conversations, share recent news, give our two cents on what's trending and of course, share funny memes.
What does Twitter mean for my business?
There is enormous potential to generate new leads and visitors to your store, website, and blog via Twitter. Did you know that around 65.8% of all US companies have a Twitter account for marketing and are already leveraging the power of this social media giant? More and more brands are realizing the one-to-one engagement opportunity on Twitter and are discovering ways to take advantage of it.
Customers love meeting brands through Twitter. Here are some stats that will blow your Twitter mind:
Did you know 70% of small business(SMB) followers retweet conten on Twitter?
If you weren't aware, Twitter is a great platform to provide awesome customer service. Twitter users send more than 100,000 questions, complaints, and comments to major American airlines every month! Providing a quick and helpful reply to your customers can result in positive word-of-mouth referrals and eventually lead to more sales.
Apart from engaging with customers on the platform, Twitter is a powerful way to direct your Twitter fans to your blog, website, store, or other social media profiles. But there's one small problem…
You have space for only one link in your Twitter Bio!
Your Twitter bio link is the single most important part of your Twitter profile. The first thing anyone notices when they land on your Twitter account is your Twitter bio.
Your Twitter bio is where you get the opportunity to tell your story and entice visitors into following you and hopefully convert by directing them to your blog/website.
However, Twitter's hard-and-fast rule about allowing only a single link in the bio is something everyone has loathed about since the inception of the social network.
A single twitter bio link?
ARE YOU KIDDING ME!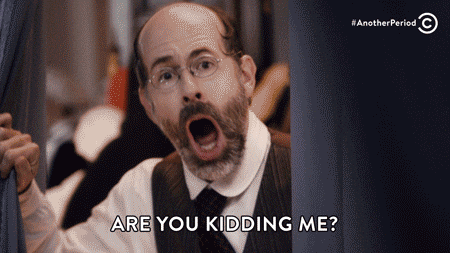 We all have our presence on multiple social media platforms. It doesn't matter if you are a brand or an individual, a single bio link creates a problem for anyone who wants to:

Divert their Twitter traffic to their blog or websites
Promote their other social media accounts
Add links to their latest blog posts
Add links to their e-commerce store
Add links to an e-book or white paper they are giving away
And more…
It's frustrating, going back to your Twitter bio and swapping out links according to your latest blog post. And after 11 years of its inception, we surely are not holding our breath for Twitter to change that anytime soon.
SO THAT'S IT? I'M STUCK WITH ONE LINK?!
Well, yes..you are. Or you can use our clever workaround which allows you to have multiple clickable links in your Twitter bio instead of just one! Curious?
Read more: Add Multiple Links in One Link with elink!
How Can I Create a Single Bio Link for Twitter?
Elink.io Social Bio Link Tool is the answer to all your Twitter bio worries. Elink.io is a new tool that allows you to have as many numbers of visual links in your Twitter bio as you want. Yes, it's true!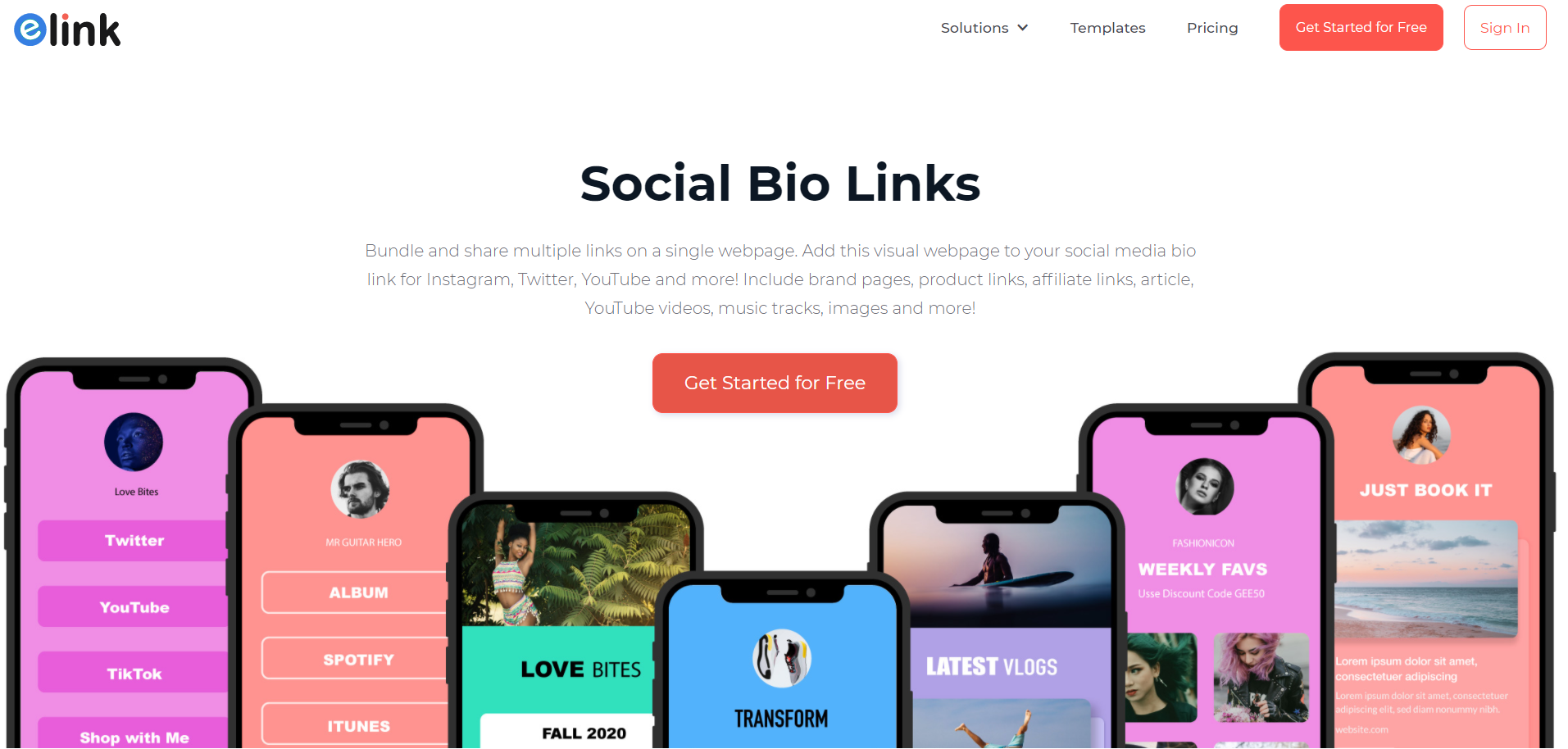 Elink.io allows you to add links to any content you want to share- your social media profiles, your latest articles, link to your blog/website, YouTube videos, e-books, etc. Basically, you can add anything on the web with a link! You can add your own personal commentary- a short description and a title, to each of the links.
Elink.io takes all those links and creates a beautiful landing page consisting of your collection of links. You can then share the URL of your elink landing page in your Twitter bio and tadaaa! You can have multiple external links in your Twitter bio. You can also edit your elink landing page in real-time and add new links or make changes to the existing ones, right from your elink dashboard.
How Elink works?
Go to elink.io and make a free account.
Select a template for your landing page. elink.io has over 19 modern and responsive templates to choose from.
Add the links you want and elink will automatically generate a picture and a short description of the link, making it visually appealing!
Give your elink a title (ex: Follow Me Wherever Go) and a description if you like. You can even personalize your elink by adding your brand logo and tagline.
Click on Publish and add it to your Twitter bio link!
Read more: Effective Ways to Use Social Media to Promote Your Content
What kind of links can you add?
Whether you are a marketer, an influencer, an entrepreneur, a blogger, a YouTuber, a musician, a salesperson, a brand, a social media guru, a growth hacker or an individual just wanting to share multiple links, you can harness the power of having multiple links in your Twitter bio in the following ways:
Add your…
Instagram account, Pinterest board, YouTube channel/video, Snapchat account & LinkedIn Profile
Facebook business page, profile page, groups you manage, etc.
Documents (Google Docs, Dropbox files, etc.).
iTunes, Tidal, SoundCloud or Spotify account/albums/songs.
Website, blog or specific articles.
Products you sell, recommend, affiliate links, etc.
Basically, add anything on the internet with a web link!
AWESOME! IS IT FREE?
Absolutely. elink.io is completely free to use. However, you can upgrade to a pro version which costs $12/month and has many cool features like access to all 30+ templates, advanced analytics which lets you track the traffic sources to your elink, no ad banners, etc.
It's time to up your Twitter game!
Now that we have given your our 'secret sauce,' what are you waiting for? Start adding multiple links to your Twitter bio and direct your followers anywhere.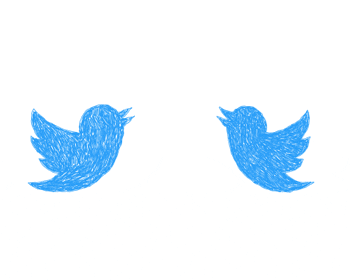 Get to work, you have 310 million Twitter users to send to your website!
Further reads: