If you are one of the 1 Billion people on Instagram, you definitely know that after posting beautiful engaging pictures, the most important part of Instagram is your Instagram bio-hack.
It's where the action happens. You can drive views, engagement, and purchases through that little doorway.
It doesn't matter if you're a brand trying to stand out in the crowd or an influencer flaunting your impressive skills, your Instagram bio is the single most important feature on the platform, apart from, of course, the pictures!
Instagram is perfect. Well, nearly.
The biggest problem with Instagram Bio
One of the biggest frustrations that people, especially brands and marketers have with Instagram is a constraint of sharing multiple links in your bio.
Instagram allows people to have only ONE link in their bio. Only One. That's all.🤦🏻‍♂️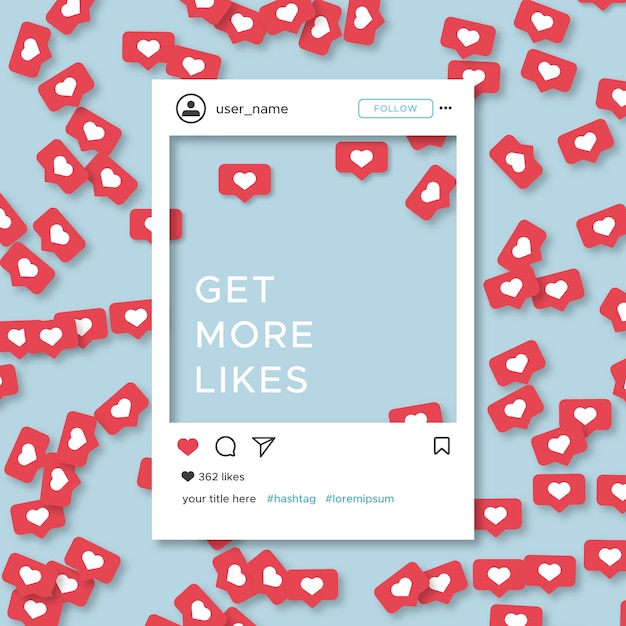 Now you see this creates a big problem for people who might want to…
Promote their other social media accounts
Add purchase links to products they are recommending
Add a link to their latest blog post
Add their latest YouTube video link on Instagram
and more..
The hassle is REAL of going into your Instagram bio and editing those links over and over again according to your latest post. You're not alone. This problem on how to add more than one link in your Instagram profile has loathed about since the beginning of 'Insta-land'.
Instagram Bio hack by Elink.io
Drum roll 🥁 and infomercial volume turned up 🔊…. elink.io is the perfect solution to your Instagram worries.
But seriously this new tool is the best way to share multiple links to your Instagram bio. Now you can add as many external links to your Instagram profile as you want.
elink.io allows anyone to add multiple web links of any content (articles, blog posts, videos, audio, affiliate products, etc.) on the web, and create a collection of beautiful links that you can share on your Instagram bio.
elink.io will be useful to you if :

You're an affiliate marketer and want to link people to the multiple products you're promoting.
You simply want to link people to your portfolio and see the kind of work (YouTube videos, blogs, graphic design, etc) you've done before.
You host/manage various events and want to manage all your registration forms in one place.
If you want to link people to your other social media profiles.
It turns those links into visual blocks and landing pages for all of your content. There are over 30 modern templates to choose that are responsive and look great on all devices. Just add your elink.io URL to your Instagram bio and boom you're ready to go!
Read more: What is Snapchat Paperclip? Learn How to Use it!
How can one create an Instagram Bio containing multiple links?
Check out this Ariana grande's Instagram bio link created in elink to see how you can use elink.io to make your Instagram even better!
How it works
Go to elink.io and make an account.
Create a new post.
Add web links to your social media channels, brand pages you're partnering with, product pages you're promoting, etc. elink will automatically pull an image, title, and description that you can customize and add your own voice.
Click on the header section and add some header text to intro your social bio link page, add a header image and add your profile to the top of the page.
Go to the templates section and select from one of the beautiful modern and responsive templates. They are interchangeable so you can choose any style you want even after it's been published.
Click on the settings section and update your fonts, primary color, button text, SEO information, etc.
Click on publish and add it to your Instagram bio link!
You can also watch this video tutorial to learn how to create Instagram bio containing multiple links:
Another Elink example:
Elink then generates a unique URL that you can then add to the "website" field of your Instagram profile to create your own Instagram story in the form of a collection of links. Congratulations, you just hacked Instagram!! 💃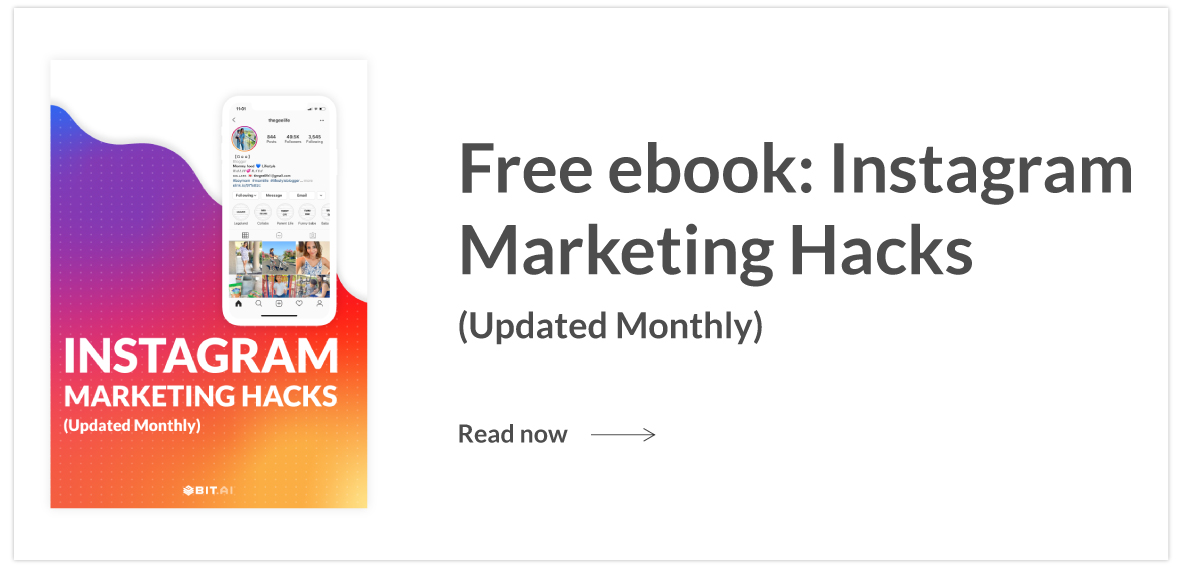 What kind of links can you add?
Whether you are a blogger, run an e-commerce store, a Youtuber, a musician, a brand or just wanting to share multiple links, you can harness the power of elink.io to up your Instagram game in the following ways:
You can add your…
Twitter account, Pinterest board, Youtube channel/video, Snapchat account, LinkedIn Profile

Facebook business page, profile page, groups you manage, etc.

Documents (Google Docs, Dropbox files, etc.).

iTunes, tidal, SoundCloud or Spotify account/albums/songs.

Website, blog or specific article.

Products you sell, recommend, affiliate links, etc.
Basically, add anything on the internet with a web link!
Check out how people are using elink to drive traffic to multiple links:
Example 1
Example 2
Example 3
How much does it costs?
Nothing. Yep! elink.io is completely free to use. However, you can upgrade to a pro version which costs $12/month and has many cool features like access to all 19 templates, advanced analytics which lets you track the traffic sources to your elink, no ad banners, etc.
Now that we have given you the Instagram hack, add multiple links to your bio and drive traffic, revenue and followers! Create your custom elink for Instagram bio.
PRO TIP: You can also use the same elink for your Snapchat account too!
Further reads:
Don't want to forget this information?