So much good content is uploaded every day on the internet. Be it blogs, websites, or social media- the internet is a gold-mine for good quality content. Take a look at these mind-blowing facts:
As of June 2019, there are now over 4.4 billion internet users.
There are over 600 million blogs in the world currently.
More than 5,760,000 blog posts are published on the Internet every single day.
Over the last two years alone 90 percent of the data in the world was generated.
Since 2013, the number of Tweets each minute has increased by 58% to more than 474,000 Tweets per minute in 2019.
YouTube usage more than tripled from 2014-2016 with users uploading 400 hours of new video each minute of every day! Now, in 2019, users are watching 4,333,560 videos every minute.
As evident from the above-mentioned stats, there's no shortage of good content on the internet. The challenge is not finding content online, it's finding the right content specially curated for you.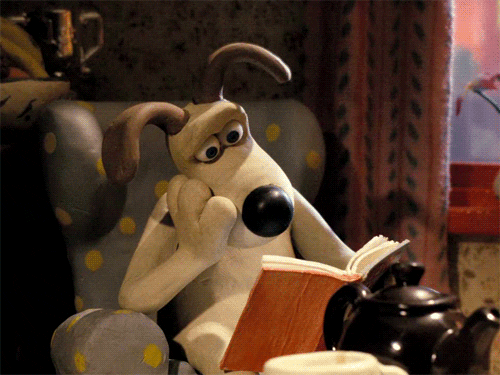 This is where an RSS feed reader comes in. An RSS reader is a tool that brings all your news, articles, podcasts, videos and more in one central location for you to enjoy. It works by picking content from various sources you have subscribed to via the reader and give it to you in an easy to read.
What Was Google Reader?
Google Reader was an RSS reader app by Google which was launched way back in 2005. A web-based tool, Google Reader allowed users to subscribe to news feeds from their favorite websites and blogs. At first, Google Reader was only limited to text files. However, in subsequent years, Google added video support from YouTube and Google Video to Reader. Google Reader had a loyal following who swore by it.
Why Did Google Reader Shut Down?
In early 2013, Google announced they were discontinuing Google Reader, stating the product had a loyal but declining following. Google also said that they wanted to shift their focus on fewer products and hence discontinued Google Reader as part of their spring cleaning!
People had relied on the now-dead Google reader to feed their RSS hunger. When Google announced its move to discontinue Google Reader, a lot of users were upset. However, since then, some amazing new-age RSS reader apps have emerged across the internet.
Best Google Reader Alternatives In 2021
Google Reader is no more, but there are tons of alternatives out there that are on par or better than Google Reader in many ways. So without further ado, let's dive right into our list of the best Google Reader alternatives out there!
The first Google reader alternative on our list is elink. This nifty RSS reader allows you to add RSS feeds of the publications you want to receive updates from. You can choose from an unlimited number of RSS feeds and make sure they never miss out on new stuff from your favorite websites and blogs. elink allows you to easily filter and search for articles based on keywords and sources, thereby helping you discover & curate content.
elink is not only a great RSS reader, but is a dream tool for anyone who wants to do more with the articles they read and share them with their world. If you are someone who not only reads a lot but also likes to share your content findings with your friends or followers, elink is an awesome tool.
You can use elink to bundle articles directly from your RSS feed reader and create professional email newsletters, embed on your website, and create web content to share with your social media followers, customers, clients, customers, and even internal teams. Truly one of our favorite Google Reader alternative!
Key Features:
Chrome Extension – to easily add content to your feeds on the go.
Ability to filter and search topics and publications.
Curate content from your RSS feed and add it to your website, create quick email newsletters, create web content to share with your audience.
Pricing:

Free plan with limited features
Paid plans start from: Pro monthly ($15/month), Pro 1 year ($12/month), Pro 2 year ($10/monthly)
Read more: Top 6 Google Docs Alternatives for Businesses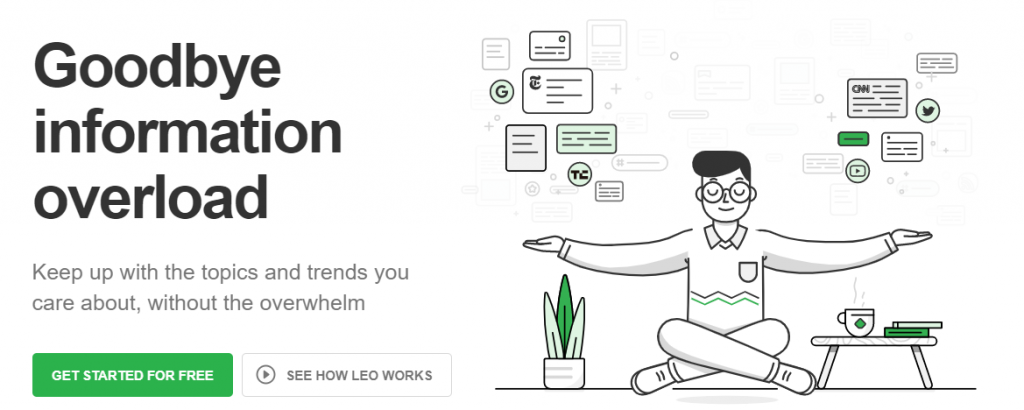 Next up is another great RSS reader app called Feedly. If you read a lot online, there's a good chance you must have seen this tool around. Feedly lets users organize their content- articles, favorite publications, YouTube channels, podcasts, etc. into different collections and get notified every time new content is published.
Feedly accumulates content from your favorite websites and presents it to you in the form of a personalized magazine. This gives you a single place for reading and consuming all your news and other multimedia content. Feedly recently added a new AI assistant to their tool called Leo. Leo aims to declutter your feed and provide you an escape from the information overload we all witness online.
You can ask Leo to read all your articles from your RSS feeds and prioritize the most insightful ones by adding them on top of your reading list. Leo can prioritize specific keywords, topics, trends, articles similar to your collections, and even critical software vulnerabilities. The AI assistant learns from your behavior and only gets better with time.
Key Features:
AI assistant to help you declutter your content overload.
Employees can use Feedly to collaborate on shared boards, take notes and highlight.
Mobile apps for Android and iOS devices, so you can access subscriptions easily both at home and on the go.
Pricing:
Free plan with limited features
Paid plans start from: Pro ($6/month), Pro+($8.25/month), Business ($18/month)
Next up on our list of awesome Google reader alternatives is Inoreader, another feature-rich RSS reader. Just like with any other RSS reader, Inoreader allows users to subscribe to RSS feeds of their favorite websites and then consume fresh content inside Inoreader. Unlike most RSS readers out there, Inoreader allows you to keep your feed archived for however long you like. Apart from RSS feeds, you can subscribe to podcasts, Twitter searches, Facebook pages, email newsletters and more and get all your content in one place!
A great part of Inoreader is its discovery engine. You can easily discover awesome new content with Inoreader's discovery mode, user-generated subscription bundles or broadcasting channels. There's also a night and day mode so that you can easily switch between its themes designed for day or nightime reading. Using active searches, users can create a search query and all posts mentioning that query will be delivered as a news feed inside your dashboard.
With apps for iOS, Android as well as Windows phone, Inoreader gives you an amazing reading experience, even when you are on the go.
Key Features:
Keyword monitoring with active searches
Team collaboration and note-taking features
Daily email digests from your subscribed newsletter for you and your co-workers
Pricing:
Free plan with limited features
Paid plans start from: Supporter ($19.99/month), Pro($49.99/month), Custom(contact sales)
If you want a tool that resembles Google Reader from head to toe, you are going to love The Old Reader. The tool launched roughly the same time when Google decided to shut down its RSS reader and has gained amazing popularity since. Just like other RSS readers on this list, you can link to websites or authors you want the content to the Old Reader and the tool will bring you fresh content whenever it is published.
A great feature of this tool is the ability to combine reading and social sharing. You can easily connect your Facebook or Google account with The Old Reader and find friends who are using this platform. Once you have added them to your friend's list, you can see what they are reading or sharing to their feeds, bringing a social media aspect to RSS feeds.
Following people you know on The Old Reader brings a fresh approach to content curation and is a great way to discover new sites, blogs, and content. There's also a Trending tab where you can find trending topics other users of the tool are reading.
Key Features:
Browser bookmarklet to add posts from any site while browsing the web
Find, follow, and share content with friends and family
Multiple reading modes
Pricing:
Free plan with limited features
Paid plans start from: $25/year.
Read more: Incredible Bookmark Managers to Save Content Faster
And the last tool on our list of Google Reader alternatives is Bloiglovin', a Pinterest for RSS readers! Bloglovin' is different in approach to the other tools mentioned on this list as it makes the process of following and discovering your favorite new blogs and publications fun.
Bloglovin's interface will surely remind you of Pinterest as it aimed to be more like a social network than your average RSS reader tool.
Just like Pinterest, Bloglovin' shows you the content you are subscribed to in the form of cards where users have the option to like, comment, and share them with their friends or add them to their homepage. For easy content discovery Bloglovin' has various topics like DIY, beauty, fashion, lifestyle, etc. which accumulates all the trending content in the respective category.
Users can even create and publish their own blogs on the platform and share their collections with their followers. Just like Pinterest, Bloglovin' allows users to create collections based on their interest and add relevant links to these collections.
Key Features:
Visually appealing and fun content curation
Discover new blogs in one place
It allows users to publish their own collections and blogs
Pricing:
Final Words…
Even though we have seen an enormous amount of technological improvements in the past few decades, with every website having its own app and social media platforms curating information for you, RSS still has its place in the land of the internet. You cannot really go wrong with any of the above mentioned Google Reader alternatives and it all boils down to personal taste and preference. If we missed out on your favorite RSS reader, let us know by tweeting us @elink_io!
Further reads: