Instagram is probably the best social media platform nowadays. With over 1 billion monthly active users, it's hard to argue otherwise. Instagram is "the" place for millennials to share amazing photos, mind-blowing videos, live videos, disappearing stories, and more- making the platform, a visually pleasing nirvana.
Thanks to its massive engagement, Instagram has become the go-to place for businesses to showcase their brand and sell stuff to a large audience quickly.
If you have an online business and are not leveraging the power of Instagram, you are definitely missing out! Don't worry though, as we will talk about how you can make an impact on Instagram by creating an awesome profile and an amazing bio.
But before we dive into the nitty-gritty of a business Instagram bio, let us first understand why your business needs to be on the platform in the first place.
Why Businesses Should Have an Instagram Profile?
With a huge user base, Instagram has become the go-to place for businesses to market their products or services and showcase their "fun" side as a brand.
This is precisely why Instagram's ad platform has significantly grown over the years. Instagram reports that over 2 million advertisers are actively using Instagram while 38% of marketers regularly use Instagram's ad platform.
If you think you are late to the party, think again. Instagram's median engagement rate is 1.6%, which is 17x higher than Facebook posts and 33x higher than a Tweet! It's never too late to join the bandwagon and create brand value on Instagram.
Still not convinced of the merits of Instagram? Take a look at these stats:
80% of people on Instagram follow a business
There are over 25 million business profiles on Instagram (Instagram)
Over 200 million Instagram users visit one or more business profiles each day (Instagram)
73% of marketers are actively using Instagram (Social Media Examiner)
72% of Instagram users report having made a product purchase after seeing it on the app (Business Insider)
Major brands post to Instagram an average of 1.5 times each day (Buffer)
Instagram is the second most important social platform for marketers, behind only Facebook (Social Media Examiner)
69% of marketers plan on increasing activity on organic Instagram over the next 12 months (Social Media Examiner)
Over 150 million people use Instagram Direct to communicate directly with a business each month (Instagram)
We rest our case.
Instagram is important to survive and thrive in our competitive digital landscape. Now the question arises- where to even begin?
Since Instagram is so popular, it's also very competitive. It's hard for a new business to stand out of the crowd, gain followers, increase engagement, and make an impact.
This is why you need to have an amazing Instagram bio.

But why Instagram bio?
Read more: Selling on Instagram: How To Make Your Instagram Shoppable
Why Your Business Needs an Awesome Instagram Bio?
Your Instagram bio is without a doubt, one of the most essential parts of your Instagram profile.
Since it's the very first thing someone sees when he/she lands on your profile, Instagram bio is a critical part of your Instagram strategy. Your Instagram bio:
Forms the first impression of your brand
Lets everyone know who you are and why they should care about your content.
It helps send traffic to your website or e-commerce store.
However, you only get about 150 characters to make an impression. That's right, the maximum length of an Instagram bio is 150 characters!
Thus, creating an attention-grabbing bio is much harder than it might seem in the beginning.
Given their importance, Instagram bios require a ton of thought process, creativity, and testing. You have to compress all that's exciting about your business in about 3-4 lines.
Moreover, you have to write something that stands out and at the same time, sounds interesting enough for someone to get hooked and follow your brand. The bottom line is to build an ever-lasting impression in just 150 characters.
Don't worry, we have got some amazing tips up our sleeves…
Tips for Creating an Awesome Instagram Bio for Business
While there's so much competition for attention online, it's no excuse for you to stop being creative and think out of the box. If a business is successfully able to differentiate itself from the crowd, they are often awarded huge upsides and following.
While ultimately, you would have to put in the work yourself, we have put together some tips that are surely going to help in the process. Let's dive in…
Tip #1. Your Profile Picture Matters
Before writing an Instagram bio, make sure you have a high-quality and visually appealing profile picture set up for your business. Follow the following steps to ensure your profile pic is awesome:
Your profile picture should be of high quality
The pic should represent your brand and the overall feel of your feed.
The picture should be clearly visible
It should not be cropped weirdly around the edges.
If you are a brand, the safest option is to have the logo of your brand as the profile picture. This automatically makes your business look more professional.
On the other hand, if you are a personal brand or influencer, you can add your own headshot to add that personal touch to your profile.
Read more: Instagram Bio Hack: How To Add Multiple Links On Instagram
Tip #2. Make it succinct
Once you have a clearly visible, high-quality profile pic, the next step is to start creating the perfect Instagram bio. Think of your Instagram bio as an elevator pitch, a short summary of your business, product, organization, or event, and the value it provides to the person reading.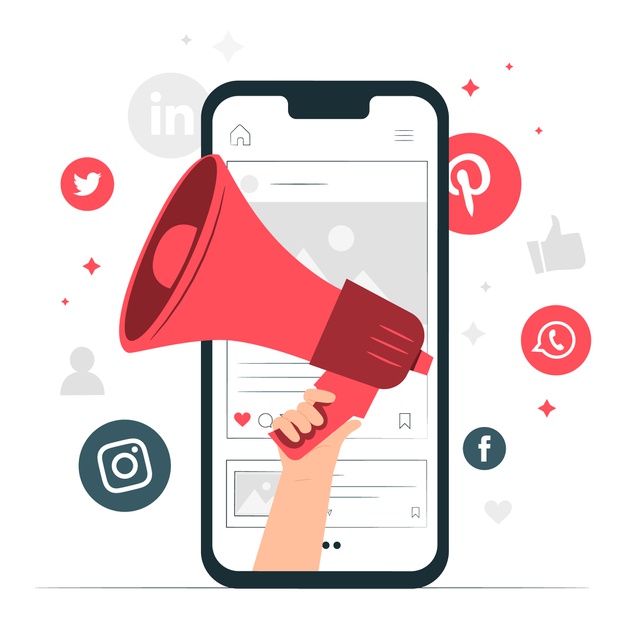 While it can seem like an impossible task to convey your awesomeness in 150 characters or less, it's necessary for survival in the digital media. A recent study found that the average human attention span has fallen from 12 seconds in 2000 (or around the time smartphones hit the scene) to eight seconds today.
With people running around with attention span's less than that of a goldfish, it's crucial to convey your brand value in the least amount of words as possible.
You don't have to settle with one definition of your business though. You can test different Instagram bio and refine them as you go along and see what works and what doesn't.
Tip #3. Add Keywords
Writing the perfect profile name and username (Instagram handle) is crucial for Instagram SEO (search engine optimization). Yep, SEO is everywhere!
The people who are searching for your business on Instagram will probably use your brand name or your username to find you. Since Instagram only considers the name or the username in search queries, it's essential to make sure that the name you use in your Instagram bio is the one people are seeking.
A great way to come up in Instagram search results is to incorporate keywords in your username. Do you consider yourself an industry expert in a particular niche? Perhaps you consider yourself a specialist in some field? Include such details in your Instagram profile name as people can then find you by your name or your expertise.
Tip #4. Make it fun
Since Instagram is a "light-hearted" medium usually catered towards millennials, you don't have to be too polite in your Instagram bio.
Blend in with the crowd by using emojis and hashtags in your bio. Such details make your bio fun and interactive while spacing out the text for better readability.
Businesses often highlight different features of their product using emojis, making their bio more friendly and less sales.
Read more: 12 Instagram Trends You Must Not Miss!
Tip #5. Add your Website Link
This is a tricky one.
One of the biggest drawbacks of Instagram is its limitations with the bio link. Instagram only allows you to add one link to your bio. This is a big problem for brands and influencers looking to send their Insta followers to their website, their online store, podcast, blog, landing page, or somewhere else.
Since you have to pick a single URL, people are often swapping links in their bio, losing out on potential customers and sales.
To solve this messy problem, we created elink.io, the ideal tool to have multiple links in your bio instead of just one.
elink.io allows anyone to add multiple web links of any content (articles, podcasts, products, videos, etc.) on the web, and create a collection of beautiful links that you can share on your Instagram bio.
It turns those links into a responsive landing page for all of your content. You can further add links to your elink page with their robust chrome extension on the go without changing the elink in your bio. Convenient, isn't it?!
Tip #6. Include a Clear CTA
The last part of your Instagram bio is to add a clear CTA or call to action. Since the primary goal of having an Instagram account is to send your followers to your blog, YouTube channel, products, podcasts, etc, it's crucial to add a clean and clear call to action.
Adding something like, "Click here for a free consultation!" or any call-to-action that attracts a user to click can go a long way.
Giving people directions on what to do next is a great little hack to improve engagement and click-through rates.
Final Words
Your Instagram bio is your first introduction to the Instagram audience. It is often what makes people follow or ignore you. We recommend taking out time to craft the perfect bio for your business and let the creative juices flow. A great Instagram bio can be one of the most important hooks for first-time visitors and allures them to click that follow button.
Go ahead and try out our tips and tricks and let us know how it all turned out! Have any questions regarding Instagram? Feel free to tweet us @elink_io. Cheers!
Further reads:
How to Create Instagram Caption Spacing?
How to Create an Instagram Wall for your Website?
Instagram Bio Link Tools to Increase Followers!
How to Embed an Instagram Feed to Your Website?
Top 100 Micro Instagram Influencers to Follow
How To Add a Clickable Link to Your Instagram Bio – Tips & Tricks
How To Create The Best Fitness Instagram Bio (With Examples)
How To Promote Your Store On Instagram & Increase Sales