Imagine hanging out with your friends on a Saturday night, when one of them brings up some story that's been trending on a top news website from the past few days. Others join in and give their opinions—but not you!
You do have a fuzzy remembrance that something newsworthy happened, but you didn't have time to follow the news. Don't fret! This could happen to even the smartest people!
The internet's a huge place, imploding with trending topics and news articles every day —so how do you catch on everything that is happening around the world!
Well, we are here to help you become a newsier person so that you stay relevant and are always ready to join in such situations.
Here is a curated list of the top 35 world news websites and RSS feeds to follow up, split into different sections based on their location!
Whether you're interested in local news stories or trending published articles from a particular region, these news websites and RSS feeds will keep you updated and help you discover something new every day from all over the world!
Or if you are interested in getting more traffic on your website without writing more content, RSS feeds are an excellent source for it too. However, this topic is out of the scope of this post. Therefore, if you want to know how to generate RSS feeds for your website, you can check out this blog post: How to Embed Custom RSS Feeds (through HTML Code) on Your Website? OR you can check out our free RSS Feed Generator Tool!
So, without further adieu let's delve into these news resources one by one!
Here we have compiled a list of Top 35 World News Websites & RSS feeds from the most trusted sources, each listed based on their location.
The US Based RSS News Feeds
CNN
RSS link: http://rss.cnn.com/rss/cnn_topstories.rss
Website link: us.cnn.com

CNN News is one of the leading giants in online news & information that seeks to inform, empower, engage the world with top news headlines. With a dedicated team in CNN bureaus working 24/7 around the world, CNN's news website aims to deliver stories from almost 4,000 journalists all around the globe.
Their news RSS feeds take you to the farthest corners of the US, delivers up-to-the-minute information, and bring everything thing on a single platform. It delivers content and services that enrich people's lives in the fields of technology, lifestyle, weather, entertainment, politics, and more.
The New York Times RSS Feed
RSS link: https://archive.nytimes.com/www.nytimes.com/services/xml/rss/index.html
Website link: nytimes.com
The New York Times or The Times is a renowned American newspaper with worldwide readership and influence. They began to publish daily news on the internet from 1996 for a better reach. Offering readers from anywhere in the US immediate access to most of their daily newspaper's contents.
The New York Times website experience over 20 million unique visitors, making it the most visited newspaper site. Their news RSS feeds offer a convenient way to get website content in hand with the latest headlines, summaries, and links back to the full articles – updated throughout the day.
Read more: Best News Aggregator Websites (And How To Build Your Own)
USA TODAY RSS Feed
RSS link: http://rssfeeds.usatoday.com/UsatodaycomNation-TopStories
Website link: usatoday.com
USATODAY.com is a celebrated news & information blog providing readers with breaking news on sports, weather, travel, money, life, technology – all updated 24 hours a day, seven days a week! The website allows readers to participate in every conversation happening around the nation.
They can make comments on stories, share stories with friends, interact with newsroom staff, and create personas that let them talk and seek out other USATODAY.com readers. USA TODAY news RSS feed delivers current national and local news, sports, finance, entertainment, technology, and more through journalism, photos, videos, and VR.
NBC News RSS Feed
RSS link: http://www.nbcnews.com/id/6257883/t/press-release/
Website link: nbcnews.com
NBCNews.com, earlier known as msnbc.com, is a news website owned by NBC Universal as the web-based arm of NBC News. It features content from different NBC shows such as NBC Nightly News, Today, and Dateline NBC, the MSNBC cable channel along with wire and original reporting of all the current headlines.
Their RSS feeds combine the syndicated feeds technology with the latest in-depth news content. Offering top stories from around the nation including exclusive content from NBC News. Users can select their topics of interest for headline delivery with just one-click.
Read more: How To Create A News Page For Any Website?
The Washington Times RSS Feed
RSS link: https://www.washingtontimes.com/feeds/
Website link: washingtontimes.com
The Washington Times is a reputed daily media publication representing top stories from around the nation. The Washington Times is famous for its thorough coverage of politics and hard-hitting investigative reporting. This news website delivers breaking news and commentary on the issues that affect the future.
Their RSS keeps readers informed with the political and policy news of the nation along with newsletters delivered directly to your inbox.
Read more: Top 17 Political Blogs and Websites You Must Follow!
The Huffington Post RSS Feed
RSS link: https://www.huffingtonpost.in/news/rss/
Website link: huffpost.com
HuffPost formerly known as The Huffington Post is a popular American news aggregator & website, with international and national editions of everyday news feeds. They launched an online RSS network platform that directly posted content on the website along with user-generated content via audio blogging, video, and photo.
The RSS feeds offers news, blogs, satire, and original content that covers articles related to technology, politics, entertainment, business, environment, lifestyle, comedy, and much more. Their content is described mostly as liberal-leaning!
Read more: Top Business RSS Feeds You Must Follow!
The Australia Based RSS News Feeds
ABC Australia RSS Feed
RSS link: https://www.abc.net.au/news/rural/rss/
Website link: abc.net.au/news
ABC News is a local news service in Australia operated by the Current and News Affairs division of the Australian Broadcasting Corporation. The division controls all production of news output and news-gathering for ABC television, online services, and radio.
The website is one of Australia's most trusted source of local, national, and worldwide news. ABC News provides an independent, comprehensive, in-depth analysis of business, sport, weather, technology, etc!
The Age News Headlines RSS Feed
RSS link: https://www.theage.com.au/rssheadlines
Website link: theage.com.au
The Age is an Australian daily newspaper published in Melbourne. Their website is widely considered to offer some of the finest news coverage from across the country including local and national news. It has consistently given keen attention to economics and politics.
The Age RSS feeds provides high accuracy with every news update of the latest headlines. Readers can find sections on lifestyle, culture, education, environment, and more among the pool of general news articles.
Herald Sun | Breaking News from Melbourne and Victoria RSS Feed
RSS link: https://www.heraldsun.com.au/help-rss
Website link: heraldsun.com.au
The Herald Sun is one of the biggest-selling newspaper with a proud history of leading the advocating and agenda for Victorians. It is Victoria's home for all the breaking news & information. The Herald sun holds the title of Australia's most-read newspaper!
The websites publish seven days a week, with a special Herald Sun edition on Sundays, and break stories 24/7 across all its digital channels including its RSS feeds – from mobile to tablet, desktop to social media.
SBS Australia RSS Feed
RSS link: https://www.sbs.com.au/news/feeds
Website link: sbs.com.au
The Special Broadcasting Service also knowns as the SBS is a hybrid-funded public online broadcasting network. owned by the Australian government. The digital mission of SBS is to provide multicultural and multilingual services that inform, entertain, educate all Australians.
SBS website is home to SBS On Demand video streaming service and includes news, sport, entertainment, documentary, film, food, radio. Also, SBS is one of the five main free-to-air networks in Australia.
Read more: Content Aggregator: Definition, Importance & Tools!
Brisbane Times | Brisbane News, Queensland News, and World News RSS Feed
RSS link: https://www.heraldsun.com.au/rss
Website link: brisbanetimes.com.au
Brisbane Times is a news online publication that offers information covering areas of sports, lifestyles, entertainment, technology, business, and travel. This news website delivers top stories and breaking news- updated throughout the day, as headlines breaks.
Its RSS feeds network delivers dynamic and interactive multimedia news experience on every device. Brisbane Times is said to be the biggest news source in Queensland, Australia!
Crikey | Australian news RSS Feed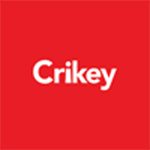 RSS link: https://www.heraldsun.com.au/rss
Website link: crikey.com.au
Crikey is a digital news and commentary publication that has been loved by its readers for more than 20 years. The website aims to provide a fair blend of opinion and analysis in journalism. Crikey offers unique perspectives on politics, media, business, culture, and more.
The stories on national and international affairs take readers beyond the mainstream media and the predictability of much modern journalism. Their content help readers better understand the backstories of every news article they publish on the feeds!
The Northern Star RSS Feed
RSS link: https://www.northernstar.com.au/feeds/rss/homepage/
Website link: northernstar.com.au
The Northern Star is the premier news organization of the northern Australian region. It is the one-stop-shop for daily information on what's happening both nationally and internationally. The news website has a reputation for campaigning strongly for the interests of local people.
The Star takes aways the focus of the readers, with stories told through in the words of the local people. It covers every news topics from sports to business to the television industry. Their RSS feeds have daily sections such as My Career, local-sport, Lifestyle through Weekender, Rural Weekly, Better Business, brightest local arts, etc.
Europe Based RSS News Feeds
The Guardian | Top Stories RSS Feed
RSS link: https://www.theguardian.com/help/feeds
Website link: theguardian.com/uk
The Guardian an influential daily newspaper published in London considered one of the United Kingdom's leading newspapers with a global, progressive audience.
The website is one of the largest English-speaking quality news websites around the globe. The Guardian.com publishes a weekly newspaper six days a week and the oldest Sunday newspaper, The Observer locally in the UK. It provides the latest news on sports, business, opinion, and reviews nationwide in a leading liberal voice.
Channel 4 News RSS Feed
RSS link: https://www.channel4.com/news/rss-feeds
Website link: channel4.com/news
Channel 4 is the commercially-funded UK based public service news broadcasting website, to deliver high-quality, and innovative content that challenges the status quo.
Its website is committed to stories that are inspiring and innovatively produced in fields of politics, media, technology, business, and more. The RSS feeds offer detailed information, highlights from all over Europe. The learning sections on lifestyle and health news are often used by many for educational needs.
The Irish Times RSS Feed
RSS link: https://www.irishtimes.com/business/rss-bringing-the-latest-syndicated-news-feeds-to-a-desktop-near-you-1.412210
Website link: irishtimes.com
The Irish Times is an internationally reputed daily newspaper from Ireland. It covers news reporting from throughout Ireland accompanied by reports from sports, business, arts, property sections.
The website encourages readers to participate via user-generated content, comment at the end of an article, and social media postings. They can also express their views by way of telephoned response to The Irish Times. Content produced by The Irish Times, particularly on original journalism like the story, picture, video plays an essential role in informing and enriching the lives of their digital consumers.
Wired UK RSS Feed
RSS link: https://www.wired.com/about/rss_feeds/
Website link: wired.co.uk
The Wired UK is an online RSS feed and news publication that reports on the effects of technology and science. It covers a wide range of topics including economy, architecture, design, culture, philosophy, and politics. The Wired UK is an offshoot of the original American Wired published in London.
They offer a hand-picked selection of the most important technology, business, and science coverage from around the internet. Also, keep an eye on how the world is changing so the readers are always updated about the trending news and articles.
The Bolton News | News RSS Feed
RSS link: https://www.theboltonnews.co.uk/rss/
Website link: theboltonnews.co.uk
The Bolton News is a daily newspaper and a news website covering the towns of north-western England. The website publishes online content each morning for 6 days a week. The Bolton News is part of the Newsquest media group, a subsidiary of the U.S media giant Gannett Inc.
It delivers information to towns of Bolton, Horwich, Farnworth, and Westhoughton in news, sport, business, leisure, education, health, and information with regular updates.
The Telegraph » Top stories RSS Feed
RSS link: telegraph.co.uk/rss.xml
Website link: telegraph.co.uk
The Daily Telegraph, known as The Telegraph online, is a British national broadsheet daily newspaper based in London by Telegraph Media Group, distributed both nationally & internationally.
The online version of the newspaper Telegraph.co.uk includes articles from the print and media editions of The Daily Telegraph, as well as web-only content such as picture galleries, breaking news, features, and blogs. The RSS covers the UK's everyday news with sections of the sport, daily weather, UK arts news, stock market, and much more.
Asia Based RSS News Feeds
The Diplomat | The Asia-Pacific RSS Feed
RSS link: https://thediplomat.com/tag/rss/
Website link: thediplomat.com
The Diplomat is an online source of premier international current-affairs for the Asia-Pacific, with news and information on politics, technology, security, business, and life across the region.
The website has been dedicated to providing quality commentary and analysis on news occurring in Asia or around the globe. The Diplomat provides expert coverage on geopolitical trends, environment, human security and development, pop culture, Arts, and more!
Asian Correspondent | Asia's leading independent news RSS Feed
RSS link: https://asiancorrespondent.com/feed
Asian Correspondent is an English-based news website operated by Hybrid media company that presents news articles by professional bloggers, journalists, and news wire content all on one single platform. It lists opinion pieces, breaking news, and analysis for the Asia-Pacific region.
The website is divided into multiple informational sections including politics, media, education, culture technology, and travel.
The Asian Age RSS Feed
RSS link: http://www.asianage.com/rss_feed/
Website link: asianage.com
The Asian Age was India's first global newspaper, with a special focus on international news coverage along with editions from Mumbai, Delhi, and London.
The online version of the newspaper is a perfect blend of national and international news catering to all reader groups. The Asian Age keeps its eyes and ears open to all the news events happening locally as well as nationally and internationally.
Channel News Asia
RSS link: https://www.channelnewsasia.com/rssfeeds/8395986
Website link: channelnewsasia.com
CNA is an English-based news channel based operated in Singapore. It broadcasts news domestically and has an online subscription network across Asia. The site covers breaking news and top stories both nationally and internationally include business, technology, sport, health, and lifestyle
It also provides live streaming of news via its official website and social media presence through Facebook, YouTube, and Twitter along with the RSS fees that allow readers to access the content at any time.
East Asia Forum RSS Feed
RSS link: https://www.eastasiaforum.org/feed/
Website link: eastasiaforum.org
East Asia Forum is an online platform that provides research and analysis on business, politics, economics, law, international relations centered on the Asia Pacific region. It holds an online publication for news & information called East Asia Forum Quarterly, which aims to publish clear and original news articles quarterly on relevant topics.
East Asia Forum presents a weekly lead article that is published on Sunday evening, and a Digest sent to the subscribers every Monday morning along with updates news RSS feeds.
The Retail News Asia RSS Feeds
RSS link: https://www.retailnews.asia/feed/
Website link: retailnews.asia
The retail news Asia is an online news source that provides market research on the current retail news of pan-Asia from countries like Thailand, Indonesia, Japan, Malaysia, Hong Kong, Singapore, and Korea. It is committed to cover both global and local retailers with the latest retail news across the Asian retail market on a daily bases.
Their resources are for everyone from the independently owned businesses to major chains expanding their reach throughout the Asian market.
Canada Based RSS News Feeds
Global News RSS Feed
RSS link: www. globalnews.ca/feed
Website link: globalnews.ca
Global News is a Canadian host website about news and information. It provides breaking news & current news headlines, national weather forecasts, local news videos, financial news, and sports stats from around the nation.
It delivers stories in ways that make a difference, that is via video, text, photographs, and interactive features to Canadians through RSS feeds, and the world of social media. Global News has 21 local newsrooms that provide up-to-the-minute community-based news and national coverage about issues from Canada and abroad.
Toronto Star RSS Feed
RSS link: https://torontosun.com/feed
Website link: torontosun.com
The Toronto Star has long been Canada's largest daily newspaper. Now an online multi-platform news & information organization, the Toronto Star publishes articles 7 days a week, 24 hours a day in the Greater Toronto region, and post ongoing news to a global audience on their RSS feeds.
The website keeps its audience current with entertainment, sports, business news, and more from Canada. It has become Canada's largest daily newspaper, with the largest readership in the country.
The Vancouver Sun RSS Feed
RSS link: www. vancouversun.com/feed/?x=1
Website link: vancouversun.com
The Vancouver Sun is Vancouver's ultimate source for local news, video, breaking headlines, and images of the trending stories.
The Sun has the biggest newsroom of any newspaper in the western Canada region. The online version publishes daily news articles except for Sundays and selected holidays. Whereas their RSS feeds publish articles daily except Saturdays and selected holidays.
Metro News Canada RSS Feed
RSS link: http://www.metronews.ca/feeds.articles.news.rss
Metro News is the first national daily newspaper to be published in 2 different official languages and of course most popular free daily newspapers in Canada, with editions covered in Montreal, Edmonton, Ottawa, Toronto, and Vancouver.
It delivers from the latest showbiz gossip to the oddest stories from around the world, without a party political standpoint.
The Post Millennial | Canadian News Delivered Daily RSS Feed
RSS link: www. thepostmillennial.com/feed
Website link: thepostmillennial.com
The Post Millennial is one of Canada's fastest-growing news corporations. Their online news source strives to deliver the news to the audience as it unfolds, ensuring that the public never fall behind on the current or trending news.
With quality content in mind, The Post Millennial employs a dedicated team of podcast hosts, journalists, and bloggers. The website provides various reports on current affairs and news such as Canadian politics, local provincial news, business, stock analysis coverage, and opinion pieces.
CBC News » Top Stories RSS Feed
RSS link: https://www.cbc.ca/rss/
Website link: CBC.ca
CBC News was also known as the Canadian Broadcasting Corporation is responsible for gathering and producing news for their online network CBC.ca. CBC News covers local, regional, and national news from all across Canada. It follows the journalistic standards which provide the content framework that seeks to meet the expectations for the audience.
CBC News website keeps Canadians and people from abroad informed about their communities, their country, and the world.
National Post | Canadian News, Financial News, and Opinion RSS Feed
RSS link: https://www.rsssearchhub.com/feeds/national-post
Website link: nationalpost.com
The National Post is one of Canada's largest news networks present online. Their website gives you the benefit of the first-party information with exclusive news coverage. National Post delivers quality news content on business and financial news.
Focussing further on its online publishing, the newspaper aggregated daily weekday editions in the provinces of Ontario, Quebec, and Alberta.
Russian Based RSS News Feeds
Meduza RSS Feed
RSS link: https://meduza.io/rss/podcasts/meduza-v-kurse
Website link: meduza.io
Meduza is a news aggregator in Russian that provides manually selected news articles, podcasts, and videos. The main criterion of Meduza is to publish content with reliability & relevance of the information and not the status of the source.
The website covers five main topics from politics to the technology of the region. Every day Meduza delivers the most important news & feature stories from hundreds of sources in Russia and across the former Soviet Union.
The Moscow Times RSS Feed
RSS link: https://www.themoscowtimes.com/page/rss
Website link: themoscowtimes.com
The Moscow Times is one of Russia's leading, independent English-based media resources. From their Moscow newsroom, the website provides readers with breaking news, balanced journalism, and engaging stories about the country from across the world.
The Moscow Times offers everything you need to know about Russia, from business news, analysis, opinion to multimedia events.
TASS RSS Feed
RSS link: https://tass.com/search
Website link: tass.com
TASS is a leading Russian state news agency that focuses on national news journalism.
It covers stories featuring national news, foreign news headlines, political news, arts and culture, and sports stats available to audiences from all around the globe. TASS has 3 major news centers spread across Russia in St. Petersburg, Yekaterinburg, and Novosibirsk.
Russia Today – Daily news RSS Feed
RSS link: https://www.rt.com/rss-feeds/
Website link: rt.com
Russia Today is the nations very first 24/7 English-language news channel which brings the Russian view on global news.
The online platform creates news with an edge for viewers based on the question they ask on the commenting portal. RT covers daily stories overlooked by the mainstream media and gives an alternative perspective on current affairs, with a Russian viewpoint on major global news.
Keeping Your Finger on the Pulse!
With the avalanche of news that breaks the internet every day, staying relevant can become a little daunting, but with the right news website and RSS feeds at hand, you don't have to worry about anything!
You can easily get the news you want, in the way you want, and keep up to the speed with what's happening around the world with these Top 35 World News Websites & RSS feeds.
Further reads:
Top 8 RSS Reader Apps for 2021
News Curation: What, Why & How to do it?
9 Newsfeed Examples for Your Website
Best RSS Feed Generators You Must Try
Top RSS Feed Widgets For Your Website!
How To Add A Newsfeed On Blogger Site With Elink?
Podcast RSS Feeds: The Best Way To Keep Up With Your Favorite Podcasts
Best WordPress RSS Feed Plugins for Your Website
How To Add Newsfeed to Your Squarespace Website?
Auto-Blogging Plugins and Tools for WordPress!